I hope you enjoy reading this blog post.
Would you like to get expert advice? Click Here
home / blog / 6 Skills to Look Before Hiring Mobile App Developer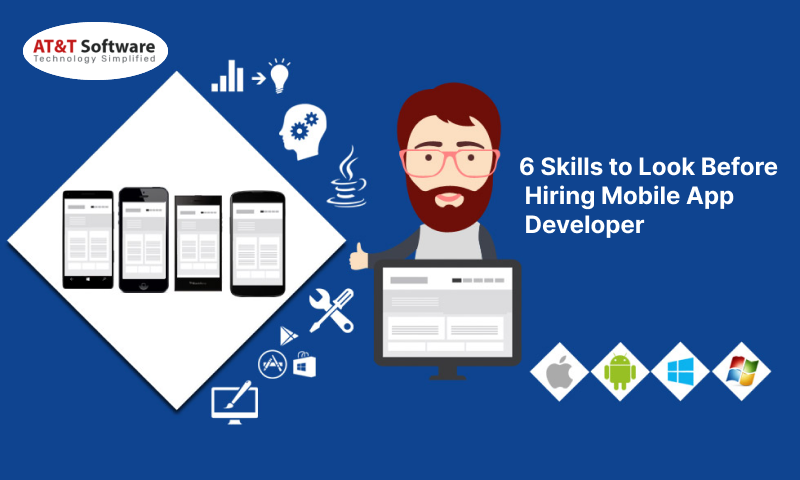 Technology! From staying connected to our loved ones to keeping up with our work, technology plays an essential role in our everyday lives. But it's not just the gadgets and phones that are changing the way we live – technology is also changing the way we work and how we do business. In this article, we'll explore the various ways in which technology and mobile apps are changing the business world, and how it's helping startups succeed. Ready to learn more? Let's get started! We will also discuss some key skill sets of an Android App Developer.
Smartphones & Android Apps Help Us In Staying Hooked To The Target Customers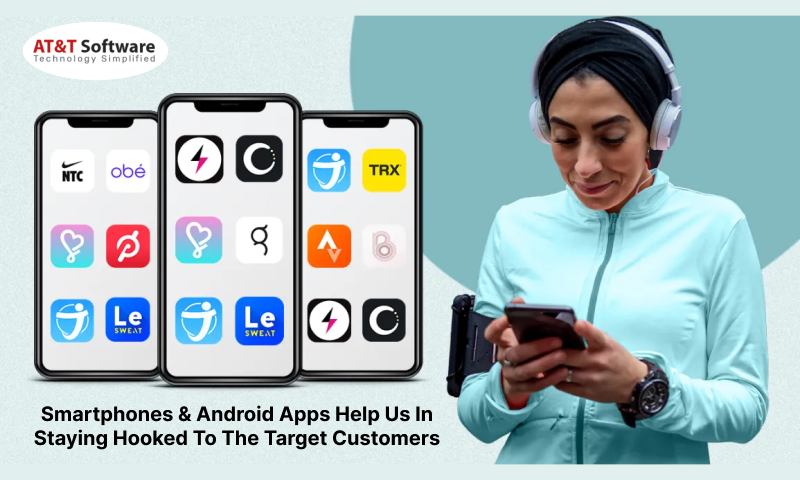 There's no doubt that smartphones are one of the most important pieces of devices that we have today. They keep us connected to the internet, allow us to stay in touch with our loved ones, and help us get things done while we're on the go.
But what many people don't realize is that smartphones can also be a powerful tool for managing our finances. With the right apps, we can track our spending, set budgets, and even save money on groceries and other everyday expenses.If you're not using your smartphone to help you manage your finances, now is the time to start. Get connected to an app development company and let us discuss business.
Why Is It Essential To Collaborate With An Android App Developer?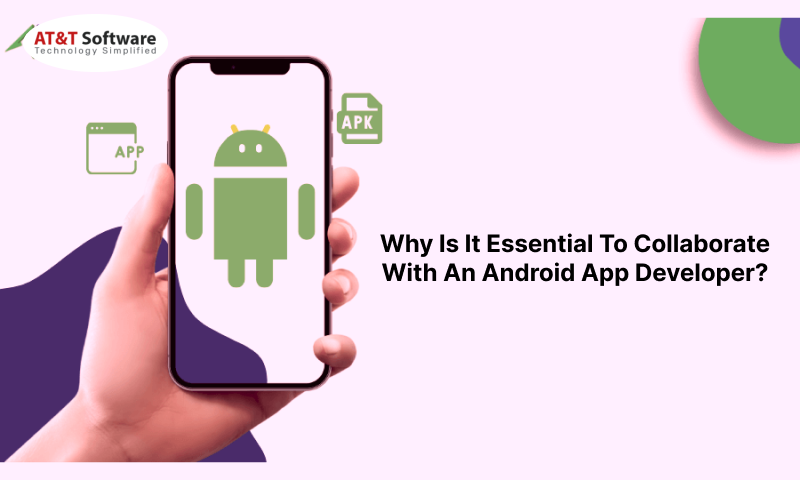 There are many benefits of having apps on your smartphone or tablet. Apps can help you stay organized, stay connected with friends and family, and even help you manage your finances. Here are some of the top benefits of using apps:
Apps can help you stay organized.
If you're the type of person who likes to be organized, then apps can definitely help you out. There are tons of great apps that can help you keep track of your schedule, to-do lists, and more. By using an app, you can make sure that you never forget an important task again.
Apps can help you stay connected with friends and family.
In today's world, it's important to stay connected with loved ones. Thankfully, there are plenty of apps that make it easy to do just that. With apps like WhatsApp and Facebook Messenger, you can easily stay in touch with friends and family no matter where they are in the world.
Apps can help you manage your finances.
One of the most important things in life is managing your finances. Whether you're looking to budget your business or keep your accounts on track, hiring a mobile app developer becomes vital.
Why should you get an app for your business?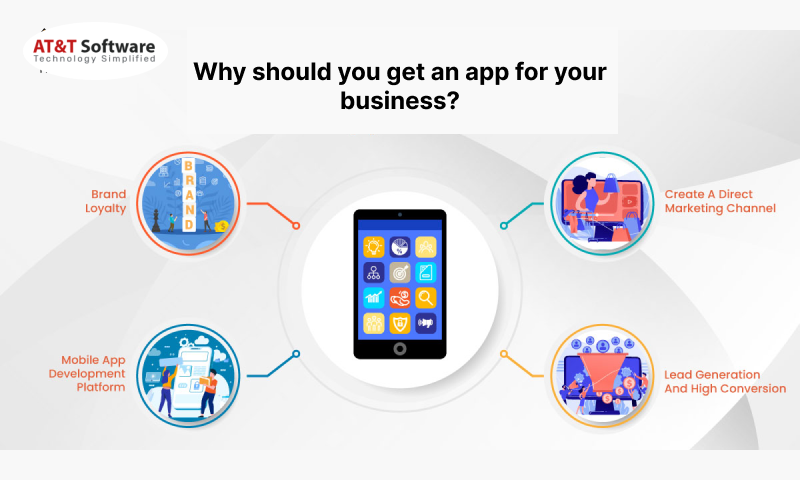 Technology is the most important thing we have today. It helps us communicate with customers, manage our businesses, and connect with others. But what are the benefits of technology for businesses? Here are four reasons why you should hire an android app developer for your business:
Mobile Apps can help you reach more customers.
With technology, you can connect with customers anywhere in the world. You can also use technology to create a more personalized experience for your customers. For example, you can use apps to send customized messages or offer loyalty rewards.
Android Apps can help you save time and money.
Technology can help you automate tasks and processes. This can free up your time so you can focus on other parts of your business. Automation can also help you reduce costs since you won't need to hire as many employees to do manual tasks.
Mobile Apps can help you make better decisions.
Technology can give you access to data and analytics that can help you make better decisions for your business. With the right data, you can identify trends, spot opportunities, and avoid risks.
App technology can help you stay competitive.
With a user-engaging app, you can make a difference in the market and more and more people can stay connected to your business
How to Choose An Android App Developer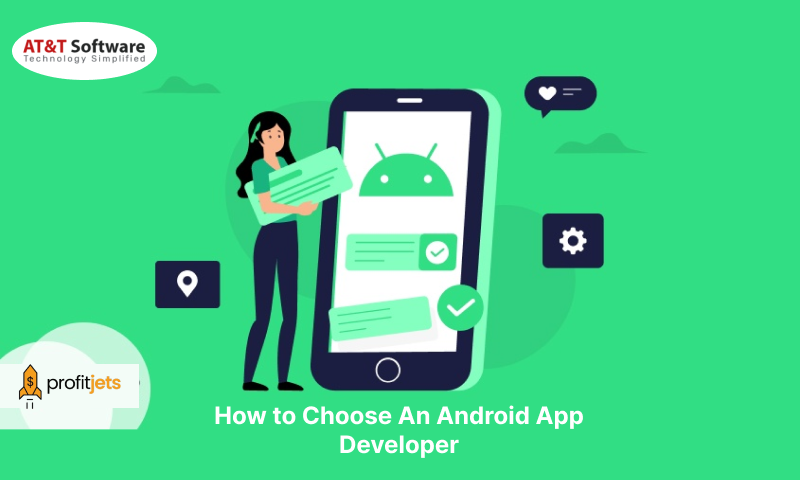 There are many factors to consider when choosing an app development company. The most important factor is whether or not they have the necessary skills and experience. You'll also want to consider their availability and their rates. Another important factor is whether or not they're a good fit for your project. Make sure to take all of these factors into consideration before making your decision.
6 Skills To Look Out For In An Android App Developer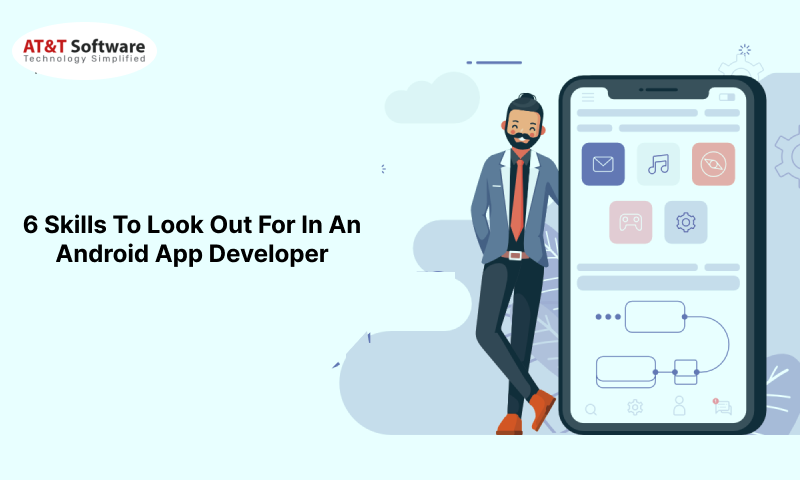 In a rapidly developing world, it's more important than ever to have a strong grasp of technology. To stay ahead of the curve, make sure your chosen app development company is proficient in these six skills:
Technical Expertise
Interviewing with the android app developer before employing one for your project is essential. Interviewing the developer will enable you to understand the developer's technical knowledge and competence. A developer needs to be familiar with all the relevant programming languages when constructing your software project.
Visual Aesthetics
An android app developer needs to be able to envisage the app design and layout in a way that is consistent with your company's aesthetic. If the developers are familiar with your brand the same way you are, the development process will be simplified and sped up. If the development is done primarily on chores rather than goals, there is a greater risk that things will go awry. You will be responsible for ensuring that the app development company has a comprehensive understanding of your requirements, as well as an understanding of the reasons behind those requirements.
Quality Concerns
Hiring a mobile app developer who is not only creative but also concerned with the overall quality of the product they are developing for you. Examining the loading time of the app, as well as its performance, usage, level of security, level of engagement, and user experience, are all critical factors in determining the app's quality. Always check to see if the Android app developer does testing and re-testing on the program before uploading it to the Play Store.
Versatile
After determining a developer's level of technical literacy, the next step is to determine whether or not the developer has experience creating various Android applications. Each app has its own unique set of capabilities and uses cases. It is essential that an android app developer with more expertise will know more scenarios in an Android app than one with less experience. You will be able to meet your business requirements much more quickly if you know that a developer has created more functionality than initially anticipated.
Coding Expertise
Methods for software development such as Scrum, Kanban, and Lean have been demonstrated to be the most successful approaches for most projects. If the app development company uses agile principles, there is a greater likelihood that a project will be successful and that it will be delivered on time.
Portfolio Speaks
It is always to your advantage to hire an Android app developer who has already produced an app comparable to the one you suggest or superior to it. The developer's portfolio is the most effective tool for determining the developer's talents. It reveals their level of dedication as well as their level of experience.
Conclusion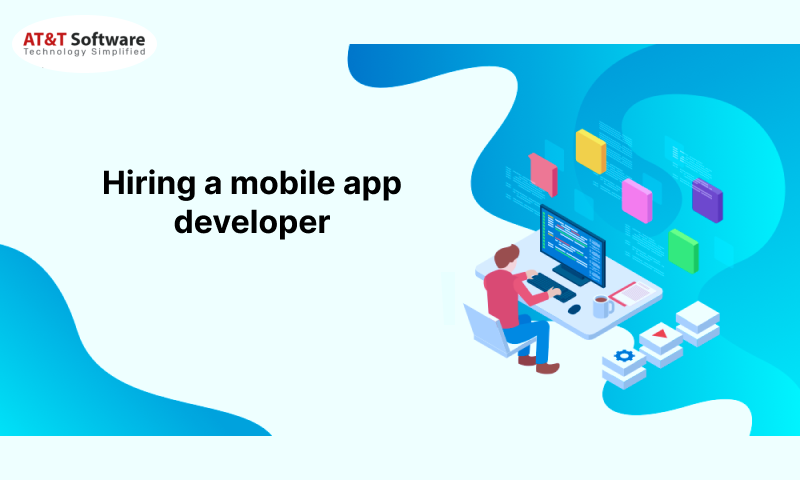 In the past, it was a tool that helped us with our jobs and made life easier for us, but now technology has become more advanced and is shaping our future as we know it. We have computers driving our cars, controlling machinery in factories, and even helping doctors diagnose illnesses. Technology is everywhere and its importance cannot be denied. So hiring a mobile app developer to take your business to the next level is always a route to futuristic growth.