I hope you enjoy reading this blog post.
Would you like to get expert advice? Click Here
home / blog / A Brief Insight Into The Polkastarter Clone Development Process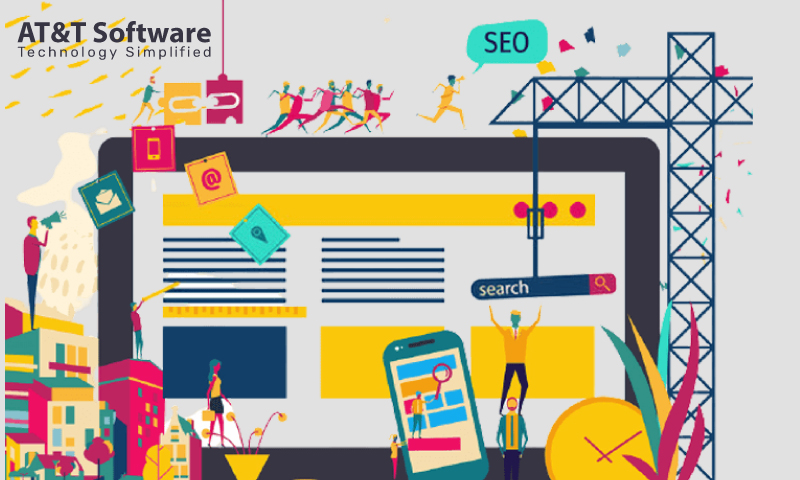 If you are on a crypto development journey, you already know about the many benefits of an IDO launchpad development. To clear the confusion, IDOs are considered to be the best version of crypto coin development up until now. Polkastarter Clone is one such platform using an IDO to stage different crypto-related projects.
Polkastarter is a decentralized fundraising platform that hosts various crypto projects listed by entrepreneurs. Blockchain technology is the new cool thing in the digital market, and it has many reasons to be considered in that way. However, entrepreneurs need a platform to showcase their projects to fund these blockchain projects to their final stage. This is where Initial DEX Offering or IDOs come into play.
An IDO platform like Polkastarter Clone hosts these new blockchain ideas and projects for investors worldwide to see. You can never know which blockchain technology will make quite the difference from just having little knowledge about the coin. Developing an IDO platform that can bring distinct crypto projects to the forefront or even for the investors to find authentic projects to contribute to their funding actively; here is a step-by-step design of the development process.
Step 1: Planning
Firstly, for developing any IDO platform, you will require proper planning for the whole thing. Every entrepreneur will have a distinct vision for their crypto projects. The moto of this development process is to execute that vision in its entirety, and you cannot proceed without a plan.
Step 2: Whitepaper Drafting
Once you are through with the planning, the development team will immediately start working on drafting a whitepaper. A whitepaper typically includes a detailed report about the plan and how it will be implemented. A Polkastarter Clone whitepaper will also contain details about the token development.
Step 3: Designing & Development
As the whitepaper has been drafted, your chosen team of developers will now start working on developing the platform. They will pick apart key operable features and start building them. The team of designers will be responsible for the entire outlook of the platform, the color scheme, feature placement, and a lot of other things.
Step 4: Creating Tokens
Once the Polkastarter Clone platform has been created, the company has to put its focus back on the coin development process. The platform needs to have a native crypto coin to prompt users to take part in internal transactions. These coins are developed alongside the platform development process, so both can be accumulated during launch.
Step 5: Marketing & Fundraising
As the development process reaches its final days, you will have to start different marketing campaigns. This will inform your target audience about the launch of the product to check out their project and provide feedback. The fundraising options will also be incorporated by this time.
Step 6: Service Listing
When the platform has been completely developed, and the marketing campaign starts to pay off, the Polkastarter Clone will start welcoming entrepreneurs to list their tokens and services. These crypto projects are presented over the platform for investors to closely look at and presume whether the native coins produced by the entrepreneur have potential. If they think so, they will either whitelist themselves or buy a certain amount as soon as the tokens are put up live.
Step 7: Final Product Development
The final installment of the IDO platform will be capable of hosting different fundraising events for new and upcoming crypto projects. Any project out of the lot can be very impactful if funded correctly and distributed evenly.
Various Advantages Of Polkastarter Clone Development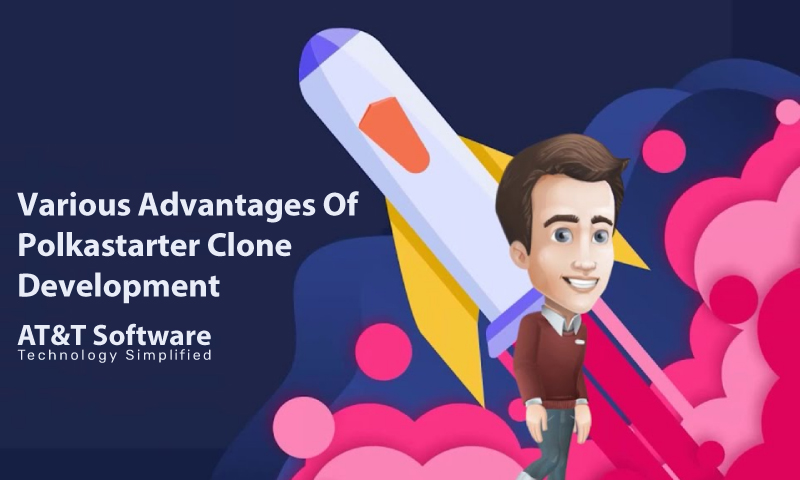 The Polkastarter Clone is an IDO mechanism that helps entrepreneurs get their chance at making a fortune with the funds allotted by investors. On the other hand, investors only get a list of authentic crypto projects to invest in, almost eliminating getting scammed. In both ways, it has some benefits to offer. So, let us just look at how an IDO platform can be quite advantageous.
Fast Trading
In the era of digitalization, there is an emphasis put on speed. This is especially true for digital transactions. Crypto projects are no exception. Hence, the DEX platform also pays much attention to decentralized project tokens that can be part of fast transactions. Whitelisted users can purchase these tokens and start trading immediately after they get hold of them.
Trustworthy
Every decentralized crypto project on Polkastarter Clone is verified before presenting them live on the platform. The entrepreneurs must submit all the detailed info and viable potential of the project so that the investor has a concrete reason for making an investment and purchasing tokens for trading and making a profit.
Instant Liquidity
As entrepreneurs are creating new crypto tokens, these do not individually have the option for liquidity. However, when added with an altcoin, it will immediately be provided with a liquidity pool.
Economical
Every crypto project on the Polkastarter Clone requires a smart contract. A smart contract includes all the details about the tokens. Usually, smart contract development is a bit expensive. Hence, it is important to find an economical option that does not leave out anything.
Fair Trading
While ICOs and IEOs came just before IDOs and have had their share of the cake for the time. However, some limitations on the ground often prevented many investors from venturing onto trading due to not meeting certain criteria. Whereas IDOs are much more flexible and allow every trader a chance to buy these tokens only when they are whitelisted.
How Is The Polkastarter Clone Supposed To Work?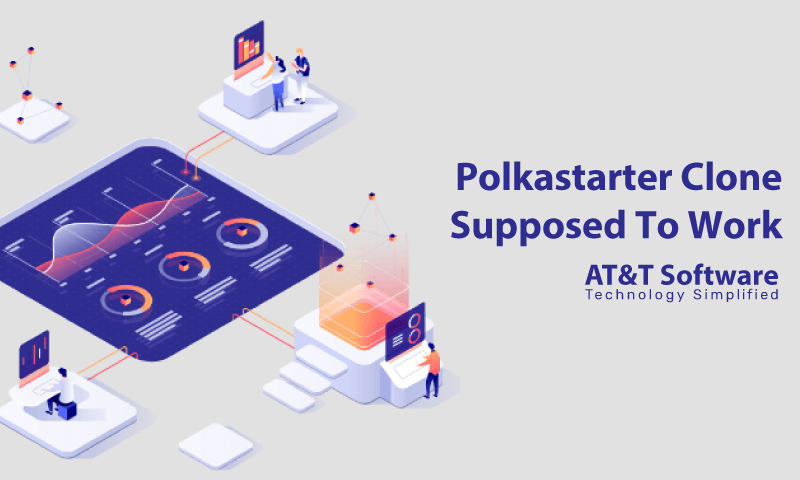 For developing an Initial DEX Offering platform like Polkastarter Clone, you will first need to come to terms with its workflow. Whatever the entrepreneur had initially visualized and after it has been discussed and planned out along with the development team, you will be able to arrive at the final workflow. Let us break down the working process of such a platform.
Entrepreneurs looking for funds for their crypto projects will join the platform. They are required to add a few documents such as whitepaper and yellow paper to verify their claims for the project.
The launchpad has a reputation to maintain; hence, the platform will take time to individually go through each of the documents provided by the entrepreneurs. Only after proper verification, the crypto projects will get a chance to get listed.
On the other hand, investors are required to sign up for the Polkastarter Clone to get involved in trading matters. They can skim through the entire platform, and if they happen to like any crypto projects posted on the platform, they can immediately send a whitelisting request.
All the details regarding the project will be listed on the platform. As it is essentially a fundraising platform, the investors need to have a clear insight into the project they invest in. Hence, investors on the platform can check the details before getting involved.
When investors request to get whitelisted, the entrepreneur will have the power to accept the request. However, some limits and criteria need to be managed and looked into.
As the DEX offering goes live, the investors can start buying the tokens right away. Whitelisted investors will have the exclusive chance of purchasing the tokens early at a low price.
Features To Introduce On Your Polkastarter Clone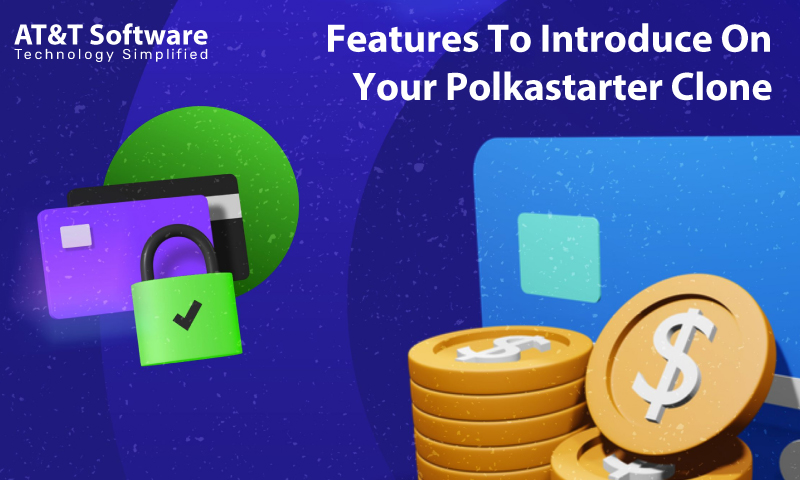 A Polkastarter Clone still needs a few features to perform all the things that it has been initially designed to achieve. You can include different features on the platform that will be most relevant and beneficial to your business purposes.
Cross-Chain Swap
As a crypto-based platform, it needs to ensure fast and swift transactions. The platform also adds altcoin to these projects for transactions. Hence, it is only fitting for the platform to allow transactions seamlessly to other blockchain platforms.
Fixed Swap
On Polkastarter Clone, entrepreneurs can list their projects at a fixed price. In this case, the entrepreneur can set a fixed price, which the investor will have to pay without negotiations. This is a common practice, and the fixed-rate remains unaltered for at least the initial deal giving the crypto project much-needed stability.
Anti-Scam Measures
The platform ensures quite a few security measures are in place. The platform already asks its entrepreneur to present certain documents and details that will prove their authenticity to prevent scams.
Liquidity Mining
The Polkastarter Clone could also include liquidity mining programs. The program could be incentivized to attract users. When users contribute to the liquidity pool, they can be rewarded just for their participation.
Private Pools & Whitelisting
As mentioned before, the platform investors can whitelist themselves to get early access to the token purchase. Whitelisting can also be signified as the option of a private sale. You can also add password protection to the pool, further impressing your whitelisted audience.
Permissionless Listing
The best thing about a decentralized platform is that it is not run or monitored under a centralized authority. This creates a state of complete anonymity. On top of it, this decentralized option also allows every user from different walks of life to seek out new opportunities, even if it is not typically their niche.
Conclusion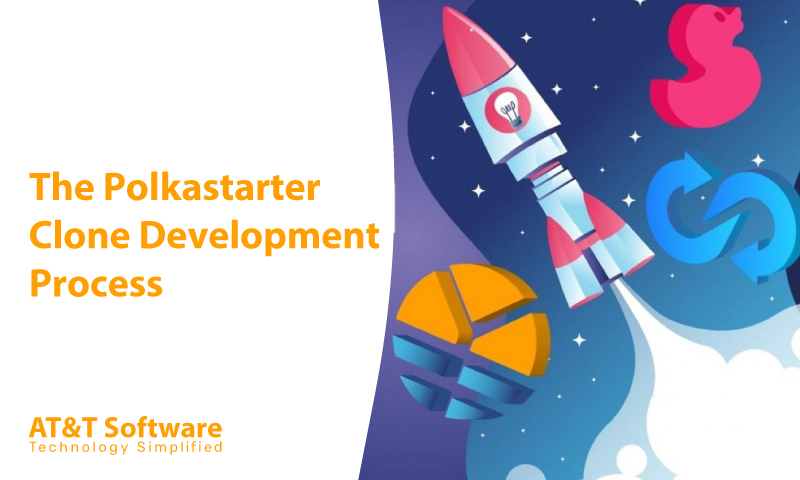 A Polkastarter Clone is a decentralized Initial DEX Offering platform that hosts upcoming crypto projects worldwide. Such platforms are increasingly growing, and the demand for such platform development is currently at its peak.