I hope you enjoy reading this blog post.
Would you like to get expert advice? Click Here
home / blog / CryptoKitties Clone App Development Solution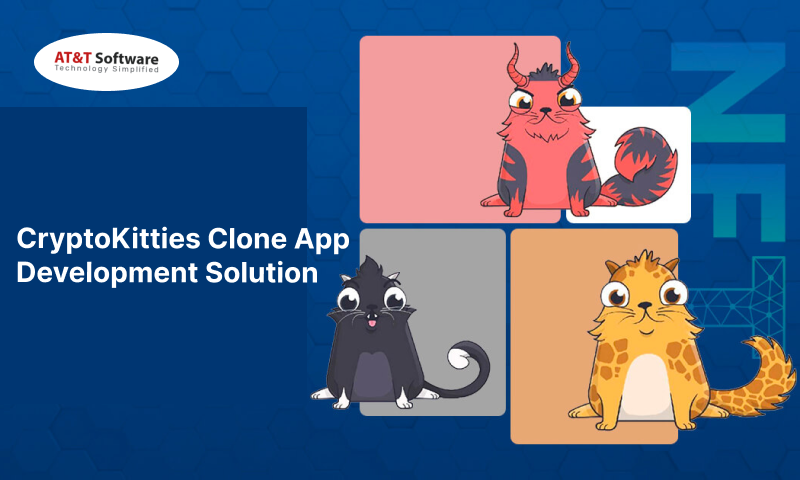 Launch The CryptoKitties Clone That Surprises Gamers Right Away!
Are you enthralled by the prospect of launching an NFT gaming platform? WebRock Media's white-label CryptoKitties solution is a low-hanging fruit because it can be deployed quickly. We have dedicated app developers who work continuously to make the CryptoKitties clone development a successful project.
Talk To Our Experts and Arrange A Meeting With Us.
It Is Time To Make CryptoKitties For Your NFT Game Development!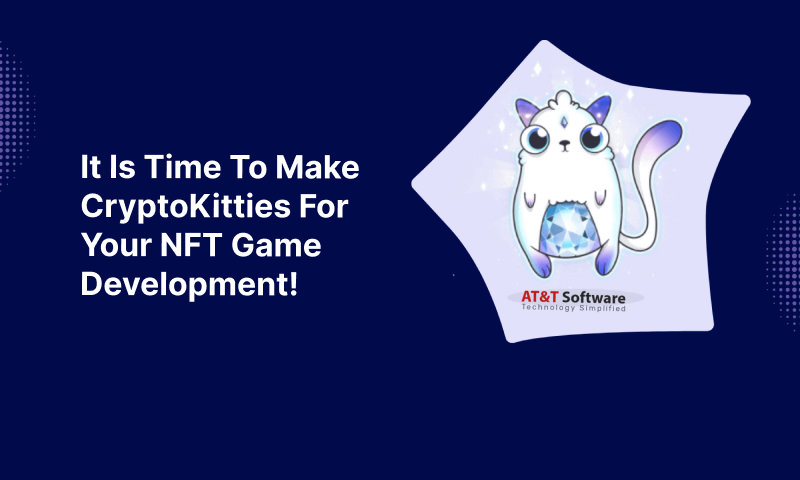 Blockchain games have been successful in their mission to disrupt the online gaming industry. Any skilled developer can build games on blockchains because they are open-source and do not require permission. Following this, there are numerous reasons for the phenomenal growth and adoption of NFT games.
Are you always trying to figure out why NFT games are so popular? Then you will need to know the value of each collectible within the game that players can buy and use. CryptoKitties clone is a top-striking NFT game that should not be overlooked.
The idea behind CryptoKitties-style games is to use extremely attractive cat-like avatars that can be bought, nurtured, and sold. The overall market share of CryptoKitties is $253k as of the last 7 days. Why would you look elsewhere when you have our CryptoKitties-themed game development solution? You can even call us right now!
Get The App Now
View Our Plans
Arrange A Callback From Us
Introducing WebRock Media's CryptoKitties Clone to You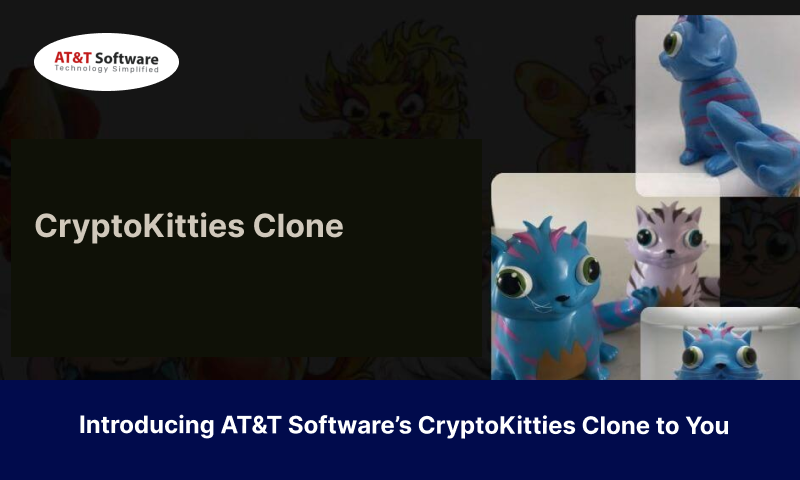 The current rate of adoption of NFT games is high, which may encourage you to start one. However, developing any NFT gaming platform is labor intensive and takes a long time.
We offer specially-curated CryptoKitties software that allows comprehensive customizations to help you get started in the NFT space with a gaming platform. Create a blockchain gaming platform that houses enchanting kitties/avatars and allows players to gain unforgettable experiences.
Unraveling The Workflow Of WebRock Media's CryptoKitties Clone Development Solution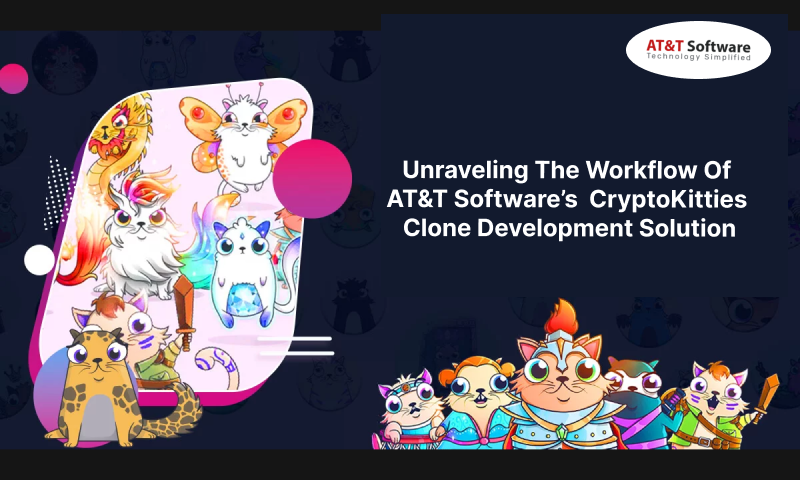 The concept of blockchain technology may appear overwhelming. However, one of the remarkable reasons for high user adoption is the ease of accessing NFT gaming platforms. We have created a diagram to show how our CryptoKitties-like gaming platform solution works. Look through!
Sign-up
To begin, potential players must register for your CryptoKitties-style platform. To begin, the platform requires an email address and a nickname (which is optional). No lengthy registration procedure!
Integrate Your Wallet
Following registration, the next step is to integrate your wallet. Because the idea behind this gaming platform is to buy, breed, and trade avatars, storing all of them necessitates the use of a wallet. We will integrate your platform with your preferred wallets.
Buy Avatars For Sale
To begin playing, players must first transfer funds from their digital wallet to purchase avatars, which are 100% unique and available in the marketplace. The number of avatars that can be purchased is unlimited.
Take Part In Battles
Allow players to join the battle! The platform hosts various battles, and players can invite avatars to participate. Participating in battles and winning multiple prizes is absolutely fun.
Breeding
Breeding is the process of pairing two avatars of different genders to produce offspring. Gamers can use two of their avatars purchased from the marketplace here. The offspring produced due to the breeding process will be from a different generation and will have their own set of characteristics.
Selling
Players can sell their avatars on the online market at any time. Avatar owners can start an auction, set a minimum auction price, and set a deadline for selling their avatars.
Get Your Personalized App Now
Talk To Us
Enquire Now
Our Strategy For Developing CryptoKitties Games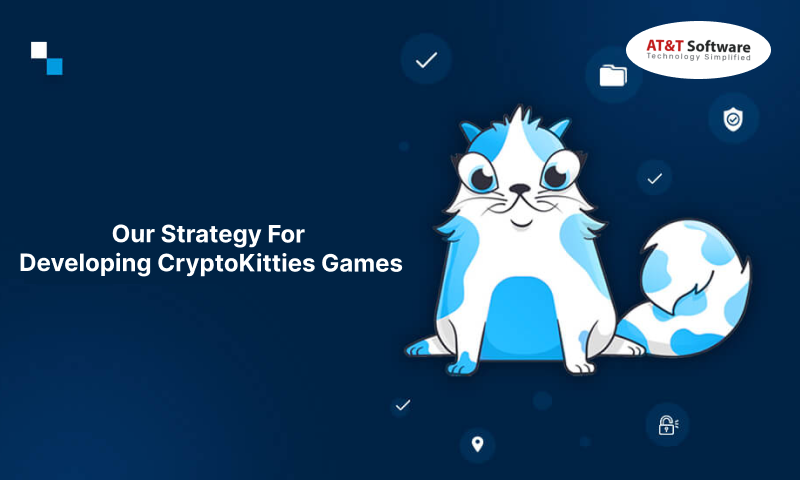 What do you think about our approach to developing your NFT gaming platform, which is similar to CryptoKitties? This section is dedicated to teaching you how we shape your gaming platform to make it unexceptional.
Avatar Curation
Kittens are adorable in and of themselves. Agree? However, each kitty must have distinct characteristics and be appealing. Our team of designers will focus on creating one-of-a-kind kittens. In general, kitties on the platform will have characteristics such as color, glasses, and accessories. You are more than welcome to add additional attributes to them.
Platform Development
The designing and development of your online marketplace is an important stage. We understand the importance of distinguishing your platform from others while also keeping players engaged. We accomplish this by enlisting the services of virtuoso developers who will create an elegant design that meets your needs.
Integration of Features
Players must seek an easy way to access the platform, as appealing as the platform's design is. What do you think? We can customize everything from kitties to features, resulting in platform solutions focused on the customer.
What Makes Our CryptoKitties Like Marketplace So Special?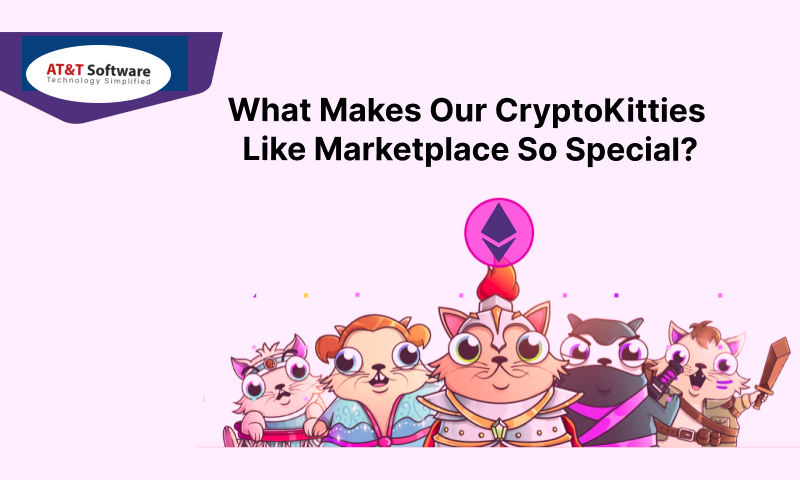 Hey, if you are still debating whether or not to purchase our CryptoKitties clone software, we have got you covered with some of the software's highlights.
#1
Every virtual kitty we create for your platform has rarity as its most important feature. To ensure that the digital kitties are unique, our blockchain developers use ERC-721, a token standard for NFTs.
#2
Our platform enables the breeding of kittens with entirely new characteristics and characteristics.
#3
A Genetic Algorithm with multiple sets of genes is used in our platform. As a result, this algorithm will be used to create kitties, which will produce kitties with various genes based on different permutations and combinations.
#4
The smart contracts underpinning each kitty allow you to track your ownership in relation to the kitties you purchased.
#5
Before we wrap up the list, the Play2Earn option available on the platform cannot be discounted. Play2Earn is a feature that gives gamers incredible rewards in the form of cryptos when they complete certain tasks.
Why WebRock Media's CryptoKitties-Like Platform in Particular?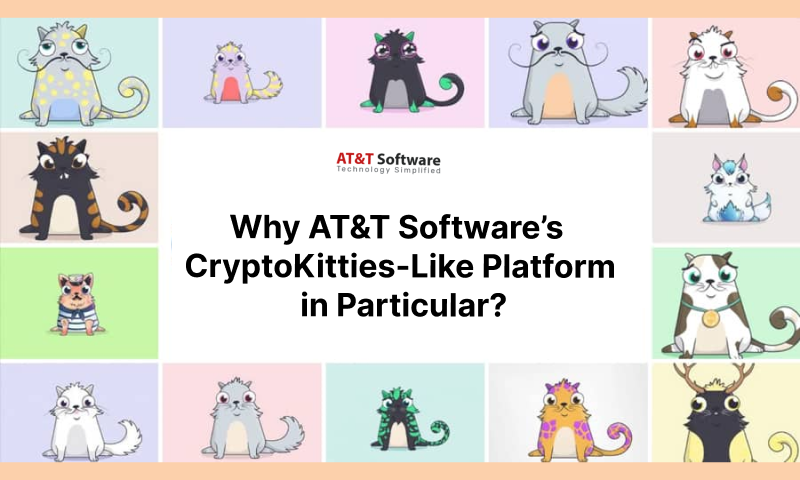 You may have a sense of how the CryptoKitties-like marketplace will be and how it will work in real-time by now. Transaction fees are charged by CryptoKitties and similar platforms that allow users to create rare avatars, breed them, and sell them. Players will have to pay transaction fees through their wallets every time they perform any of these activities on the marketplace.
As a result, you must understand that transactions should be simple for players and platform users. That's where our CryptoKitties-style gaming marketplace solution comes in handy. We make certain to build a faultless backend that focuses on supporting quick transactions. Clever!
Enquire Now
Schedule Your Meeting With Us
Buy The App Now
A List Of Our Gaming Solution's Unique Features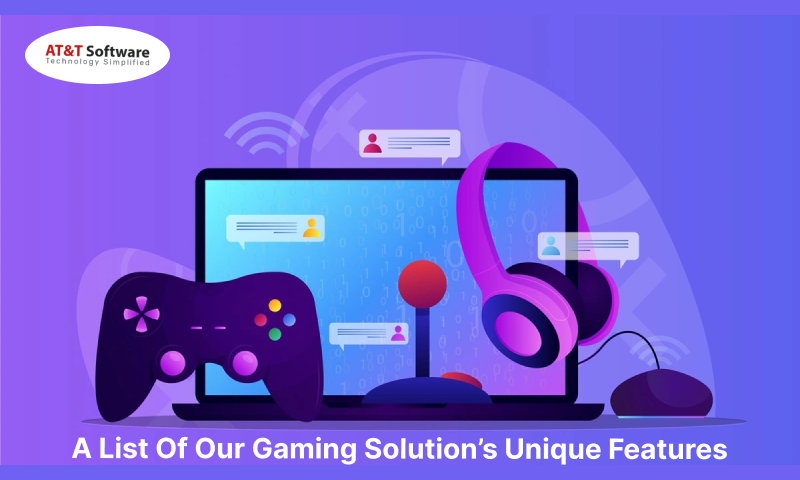 Kitties with Customizability
We know that your customers will prefer kitties that are highly personalized and attractive. As a result, our software solution includes the ability to customize the kitties based on the various attributes available in our software.
Minting
Users of the platform can choose which kitties they want to buy and use in the game. Customers can mark the ownership of the kitties and purchase them using the minting feature.
Auction of Clocks
Clients who own kitties and want to trade them can put them up for auction by setting a minimum auction price and a time limit.
Breeding
Breeding allows for the introduction of new kittens to the market. Users can breed any two kitties they want, resulting in a completely new kitty.
The bar for Advanced Search
The search bar streamlines user actions when it comes to searching. They can quickly find kitties that are for sale, adoption, or are already on the platform by using the advanced search bar.
Wallet built-in
An in-built wallet's purpose is to allow users to store their virtual kittens and cryptocurrencies. Transferring money for buying kitties or breeding will be simple with the built-in wallet.
Management of Liquidity
The platform has a liquidity management feature to ensure that users can trade kittens at their leisure.
Multilingual
WebRock Media's CryptoKitties, like a gaming marketplace, has a multilingual feature to expand your user base. You have complete control over which languages we add to the platform.
Admin with versatility: The Dashboard allows you to navigate the platform.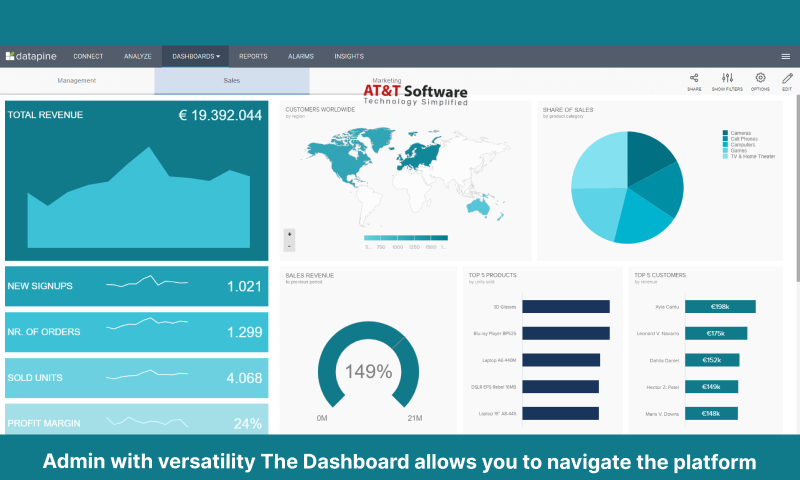 Our NFT game development, such as CryptoKitties, comes with a sophisticated admin dashboard that gives you complete control over the platform. The Dashboard uses real-time analytics to keep you up to date on everything going on with the gaming platform.
The admin dashboard claims to be an all-encompassing feature that can track everything from the number of customers registered on the platform to the transaction fees earned through trading.
A Smart Contracts Layout For Your CryptoKitties-Like Platform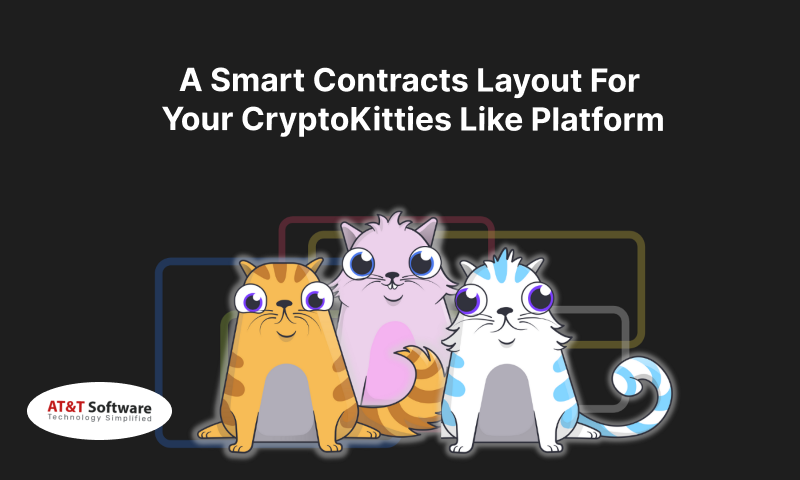 Each kitty on the platform will have a unique set of attributes and ownership information. Smart contracts are used to store the information used to identify the kitties. Furthermore, different smart contracts with respect to the kitties each have a different set of data.
You can see a breakdown of the smart contracts we included in your CryptoKitties clone development solution here.
KittyMinting
The information about the newly created kitties is stored in this smart contract.
KittyBase
This smart contract stores all of the attributes of kitties, from their genetic code to their birth date, with no exceptions.
KittyOwnership
Kitten ownership records claim exclusivity. Furthermore, all of the kitties are defined as tokens, with each token being created using an ERC-721 smart contract to ensure that they are distinct.
KittyBreeding
Breeding is an important function in the marketplace for the production of offspring. This smart contract will be activated whenever users engage in the breeding process.
KittyAuctions
Another essential function is trading, which takes place through auctions. The auctioning details are included in this smart contract.
KittyCore
This is the expert smart contract because it combines all of the previously mentioned smart contracts. This smart contract will link all other smart contracts together to ensure that everything works as expected.
What Are The Most Reliable Revenue-Generating Sources?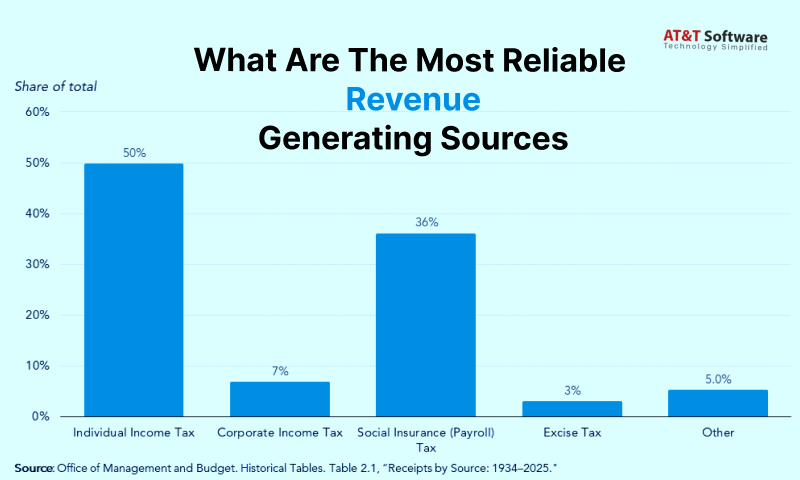 It takes a special kind of person to create games like Cryptokitties. Before you get too wrapped up in the idea of creating such a gaming platform, learn about the potential revenue streams.
Sale of Geno Kitty
As the platform owner, you can supply Geno kitties onto the platform for users to purchase and breed. Every user who purchases Geno kitties will contribute to one of the primary revenue streams.
Auction Fee for Sale
Users who list their cats for sale through auctions and successfully sell them must pay commission fees. The sale auction fee in CryptoKitties is 3.75 percent of the total sales fees.
Fee for Siring Auction
Apart from putting virtual kitties up for sale, users can also put them up for siring auction, which means that any user can breed with this user's kitty. Users must pay a fee to participate in this type of auction.
What Makes WebRock Media's Cryptokitties Clone Software So Special?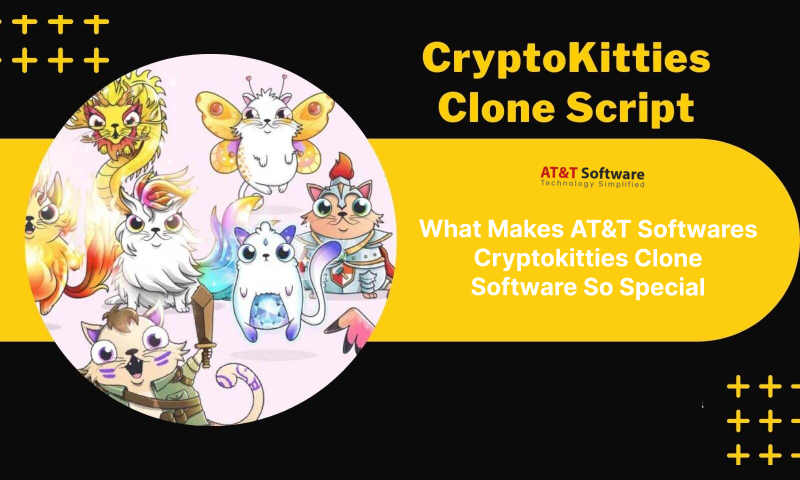 Here is a breakdown of what sets our CryptoKitties-inspired game development solution apart from the competition.
Ready-to-deploy
Feature-drenched
CMS
CMS Advanced
Completely customizable
The ERC-721 token standard
Scalable and straightforward
Benefits Our Collaboration Will Stand to profit You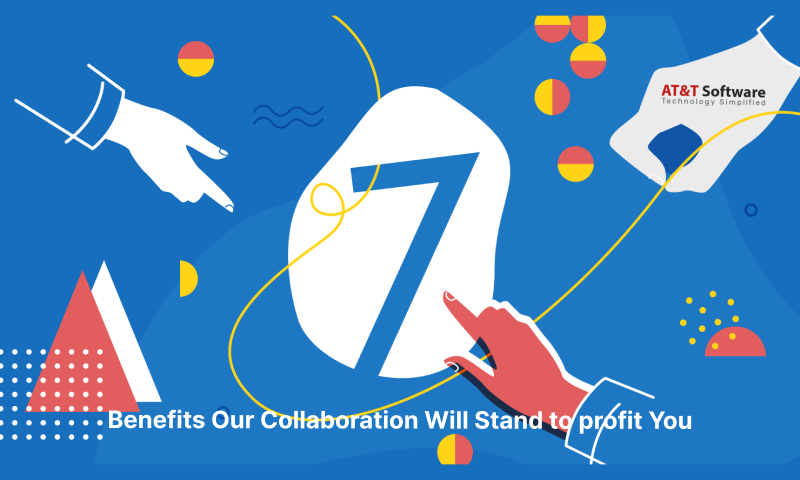 If you are thinking about partnering with us to create your own NFT game like CryptKkitties, we have got you covered with a list of reasons to back up your choice.
Subject matter experts and veteran blockchain developers
Platform development solutions that are dependable
Reliance on the most recent technology stack
Product assistance
Regular project updates
Delivery on time
Why Must You Select WebRock Media For Cryptokitties Network Development?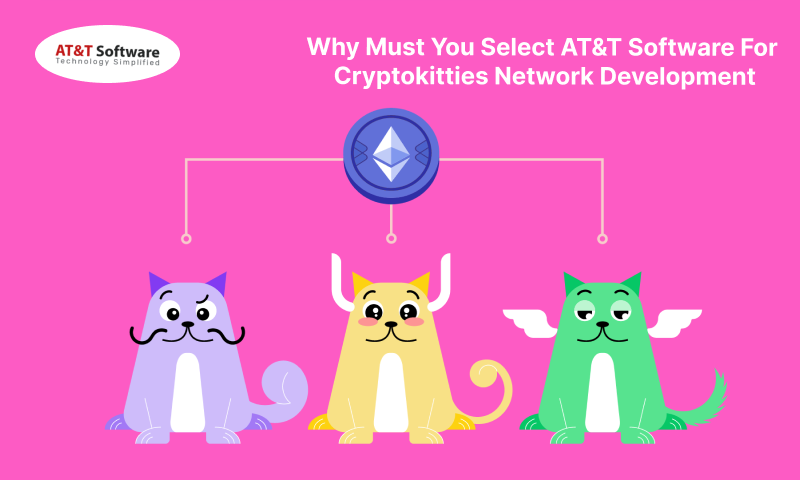 Expertise
With over a decade of experience in the field, we have mastered the art of developing the Cryptokitties Clone App.
Process of Dexterous Development
We use a naturally agile development process that allows us to deliver the application quickly and on time.
Product Quality
We do not make compromises on quality. As a result, we have incorporated some of the most advanced techniques to develop your CryptoKtties Clone App.