I hope you enjoy reading this blog post.
Would you like to get expert advice? Click Here
home / blog / Reasons To Go For TikTok Clone App Development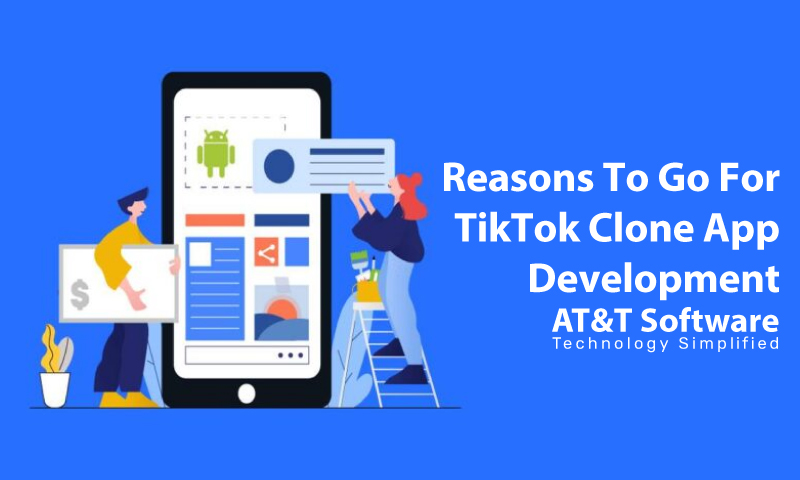 TikTok is one of the most popular apps and has become the most favorite entertainment mobile application worldwide. It is popular among the young generation, and even old people love to use it to show their creative side to the world. But TikTok is banned in many countries, so we have brought you a robust TikTok clone app that is versatile, easy to use, and extremely handy. Furthermore, it is super easy to launch this app if you hire app developers from A&T Software. We will also help you launch your TikTok clone app in the play store and AppStore. So, if you are planning to start your entertainment app, go for the Tik Tok clone app, and we can give you some of the best deals.
Salient Features Of the TikTok Clone App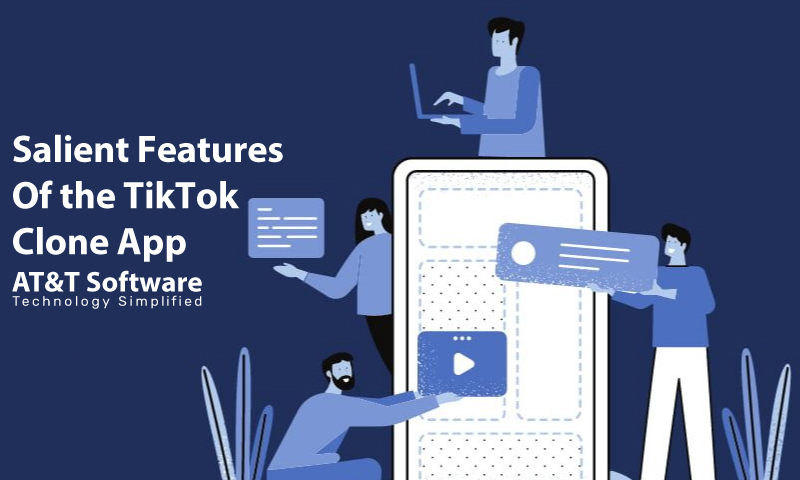 Our feature-oriented TikTok clone app can be your first choice if you are planning to start your own entertainment app business; check out all this app's latest and most attractive features.
Log In / Sign Up
Here users can put in their all-important credentials to sign up, like email ID, phone number, social media credentials, or any other required details; It is very easy to sign up or log in by using this feature.
Create Profile
This feature lets users create their social media profile by providing necessary details like name, date of birth, location, etc. You can upload your profile picture and can change it whenever needed. Also, you can set up your profile in your style with the help of this section.
Home screen
Once your user signs in or logs in, this section will appear. It contains all the necessary pages for easy accessibility.
Video Creation
A user can use the available audio and sync their lip to create beautiful videos, express their talent, and show it to the world. They can even change the audio as per the requirement.
Apply Filter
The filter is an important feature; a user can apply various available filters to the videos to make them more appealing and attractive. The filter also helps to increase the visual effects of a video.
Video Watching
As it is a social entertainment app, a user can also watch videos shared by other users. And if they find it attractive, they can like it by double tapping on the screen. There are comment and share buttons present with each video; a user can comment on it and share it on their social platform. They are also able to see the location of the user and can also view other details.
Post Comment
Users can share their feedback on a particular video by sharing comments in the provided comment section.
Like Post
Another feature that helps a user to like a video that they found interesting and therefore it helps you to get engaged with other users.
In-App Notification
With this unique feature, a user will be notified about trending videos or hashtags and get notifications about any new video from the people they are following.
View Profile Of Other User
Through this feature, a user can easily view the profiles of other users and can see their whereabouts, like from which country they belong, how long they are active on the platform, and more. Even this facility enables others to see the videos a user has uploaded to their profile.
Settings
A user can manage their entire profile from this setting option. Like they can view their profile, change their name, can even change the page content, or are also able to share their profile.
Create and Manage Profile
Users can create, manage and edit their profile with this feature. You can upload a photo, delete it, or even change the details given.
Post Video
Users can post their creative videos with this feature. They can also edit their videos by using various options to get them custom ready.
Discover Videos
A user can discover videos of their interest by using this particular feature. They can even search for new videos by browsing user names, hashtags, or others.
Favorite Soundtrack
A user can search and find their favorite music or dialogues and use it while creating the video. This way, a video can appeal to viewers, and you will get more engagement by liking, sharing, and commenting.
Privacy Setting
Last but not the list is the privacy setting. It is a very important feature as it helps your user to change the setting and can let them hide their posted video from certain viewers. They can even block a user and post their video to the public or their followers only by using this feature.
The Conclusion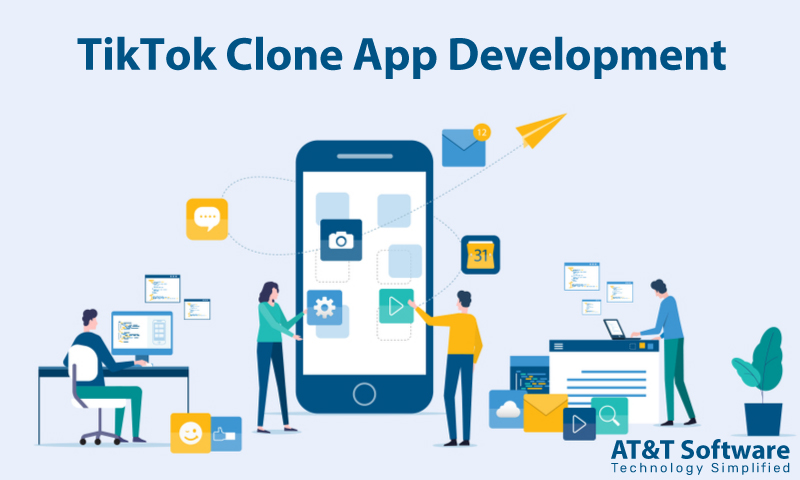 So what are you waiting for? Launch your own TikTok clone entertainment app by hiring expert app developers from WebRock Media and allow your app to grab all the attention of the audience. We will provide a completely free demo and will let you customize your app in your way. Call us today to discuss your TikTok app development requirements.