I hope you enjoy reading this blog post.
Would you like to get expert advice? Click Here
home / blog / Magicpin Clone App Development Solution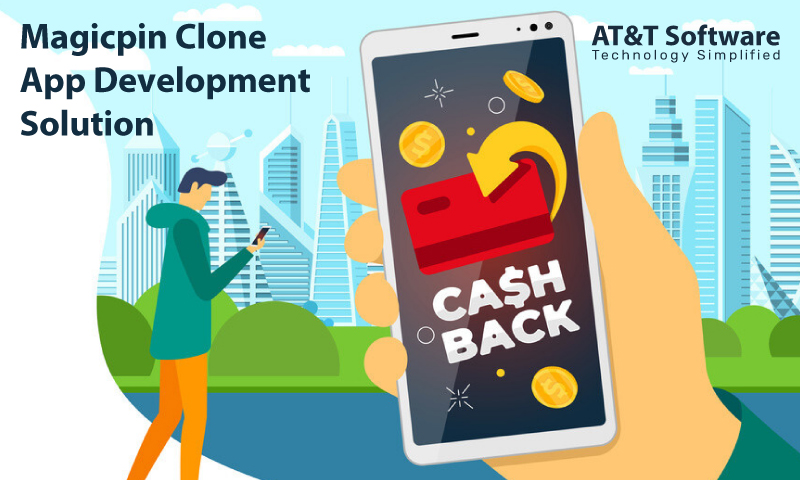 WebRock Media presents Magicpin clone app development services at affordable pricing.
If you are an entrepreneur and want to venture into a trending business and want to help your customers discover new places to eat, shop at amazing places, and hang out at the most happening joints in town, then you must opt for Magicpin clone development.
With the advent of smartphones in today's gadget-friendly society, visiting various restaurants, boutiques, or clubs has become simple but thrilling. People also expect platforms to provide them with special offers, rebates, or prizes in exchange for visiting their site. Coupon cards and fliers were widely utilized by the general public a decade ago. However, as time and technology have developed, more efficient techniques have mostly superseded them. In recent years, exclusive reward platforms have become unavoidable.
Request A Demo For Magicpin Clone Development Services!
View Our Plans! Talk To Our Experts!
Why Magicpin Clone Development?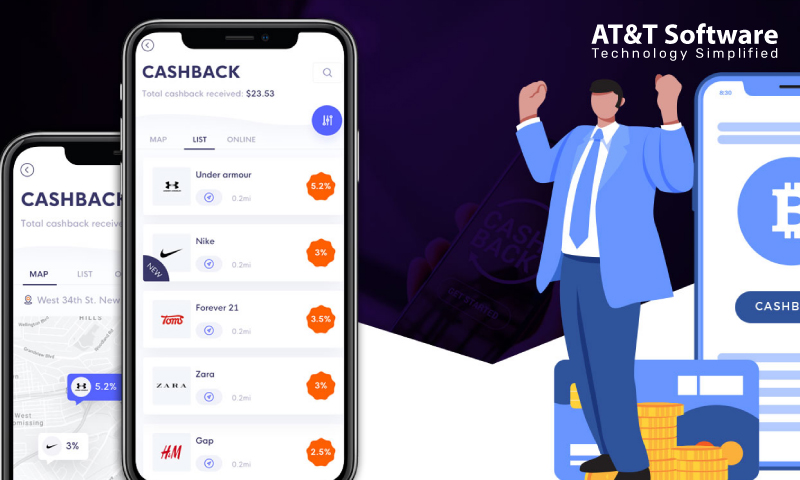 Magicpin is one such offline finding and reward platform that has made headlines after surpassing the $1 billion yearly Gross Merchandise Value (GMV). The Magicpin clone app, as its name implies, assists users in discovering new items and businesses near their pin location.
Customers and retailers can benefit from the launch of a cashback and incentives software like Magicpin clone. So, how does one go about creating an on-demand Cashback and Social Rewards app?
You will need answers to a number of questions, including:
What are the most important aspects of incorporating?
What is the cost of developing the platform?
Who are the sector's main competitors?
What are the platform's advantages to the stakeholder ecosystem?
What are the many income-generating options?
Are you a business owner who is desperate to discover the answers to these questions? Learn more to solve the puzzle and enter this burgeoning market.
Get in touch with us today if you want us to develop a Magicpin clone for you. We will analyze your requirements and accordingly give you a roadmap of the project. You can also inform us if you want us to add any special feature to the app so that you can attract your target audience and monetize your app accordingly. We would give you a rate quotation of the same so that you can be aware of your expenses for the Magicpin clone app development project.
Get In Touch With Us Today! Arrange A Callback From Us!
The Massive Rise of Magicpin App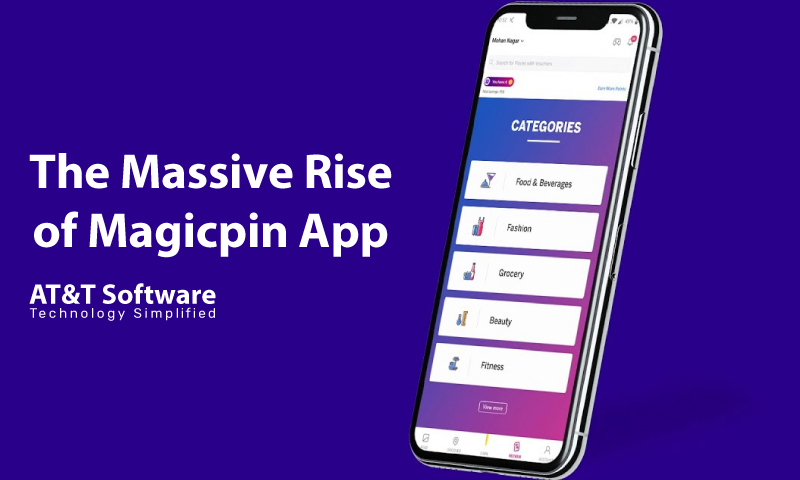 Users began to feel the need to be interested and well-informed about the amusement events taking place in their neighborhood when smartphones became gadgets that could do anything. They also began to seek and investigate what they might do and where they could go locally, with the world compiled on their mobile devices. They also started filtering the results based on price. All of these searches have simply increased with time, and with few applications that are similarly clever and handy for consumers, two great brains founded Magicpin.
This Gurugram-based firm was co-founded by Anshoo Sharma and Brij Bhushan. It has grown to over 40 cities throughout India since its inception in 2015. The project has caught the attention of investors, and it is funded by Lightspeed Venture Partners, a US-based venture capital firm. Snapchat and OYO, two well-known businesses, have invested in the site.
Magicpin's ultimate goal is to use its cutting-edge software to assist users in finding a variety of venues such as restaurants, bars, fashion, grocery stores, and so on. Users may earn Magicpin points by posting images of their retail bills, and the platform's reward structure is appealing. Magicpin has also made a name for itself as a market intelligence organization. Data from various consumers is collected and analyzed by the platform.
There are currently over 800,000 retailers on the site, including top-tier brands such as Titan, McDonald's, Shoppers Stop, and others. For partnering with potential customers, the platform gets money from these shops.
The firm has already crossed the $1 billion yearly GMV (Gross Merchandise Value) mark in India, with plans to grow across over 200 cities by the end of 2021. Aside from the Indian subcontinent, Magicpin is also widely known in Southeast Asian locations such as Jakarta, where its yearly GMV run rate has surpassed $30 million.
So what are you waiting for? Get a personalized Magicpin clone app for your business firm. To fulfill your needs, WebRock Media offers the best Magicpin clone app development solution. Because of its exceptional quality and user-friendly interface, your Magicpin clone app service will stand out from the rest.
Contact us immediately if you want us to develop a Magicpin clone for you. We will examine your needs and provide you with a project roadmap as a result. You can also let us know if you want us to add a particular feature to the app so that you can attract your target audience and monetize the app accordingly. We will provide you with a rate quote so that you are aware of your spending for the Magicpin clone app development project.
Top Rivals to Keep an Eye On
Now that you have realized the Magicpin business model, it's time to put it into action, but not yet. Numerous additional players, such as Magicpin, add to the market's competitiveness. Here are some well-known names:
Earny:
Earny is a simple yet fun rewards software that tells users of the best goods prices by continually tracking them. Users receive the item's whole pricing history, allowing them to make educated judgments.
MyPoints:
The MyPoints app is another reward program that includes prominent shops such as Target, Walmart, Amazon, eBay, and others. Users may earn up to 40% cashback using the app, which also includes a $10 sign-up incentive.
Fetch Rewards:
This platform, like Magicpin, offers rewards to customers who scan and post their invoices to the portal. Grocery stores, liquor stores, convenience stores, and other types of retailers are included in the platform. The network is most recognized for offering incentives from grocery shops such as Target and Walmart.
Multiple businesses competing for market share is a good indicator that the market is expecting great growth in the next few years.
If you want us to create a Magicpin clone for you, please contact us right away. We will assess your app features requirements and provide you with a project strategy as a result. You can also let us know if you want any specific features added to the app so that you can attract your target audience and monetize it appropriately. We will provide you with a fee quotation for the Magicpin clone app development project so that you are informed of your costs.
Numerous advantages for the entire ecology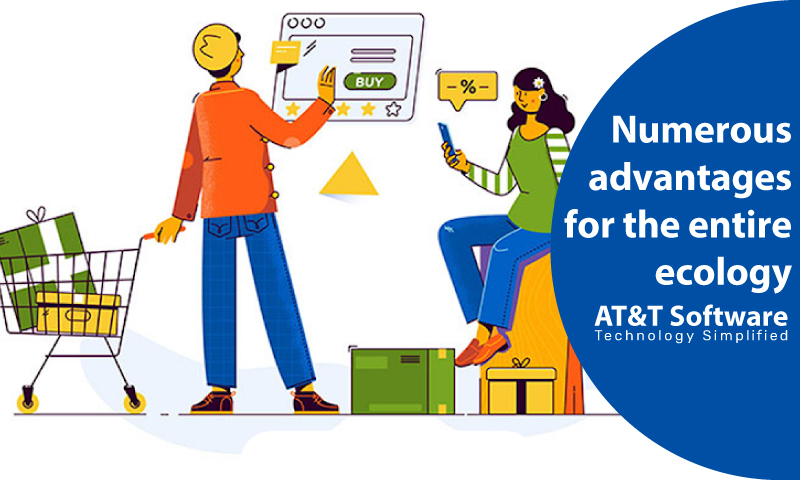 In today's on-demand market, any platform without crucial benefits cannot survive or prosper.
The advantages of launching a social reward app include:
Discovery
Users do not need to spend time exploring the Internet to learn about other locations. Users may find various restaurants, grocery shops, and other businesses in the same location with only a few taps on the app.
New clients for merchants
Users almost always visit the stores they find on the platform. As a consequence, retailers may broaden their consumer base, increasing their exposure and earnings.
Users' profits
Users may earn incredible incentives and cashback by scanning invoices and uploading them to the platform. They may save a lot of money by using the on-demand social reward program.
Real-time analytics are available to merchants.
Using the real-time analytics function, merchants can easily find areas for improvement. This allows them to make more educated business judgments.
If you'd like us to develop a Magicpin clone for you, please contact us today. We will look over your specifications and come up with a game plan for the project based on those findings. Alternatively, if you have a specific feature in mind that you would like us to include in the app, please let us know. Our Magicpin clone app development prices are transparent, and we would be happy to provide you with a quote.
Get Your Own Personalized Magicpin Clone App!
Talk To Our Experts!
Arrange A Callback From Us!
Features that are included in the Magicpin Clone App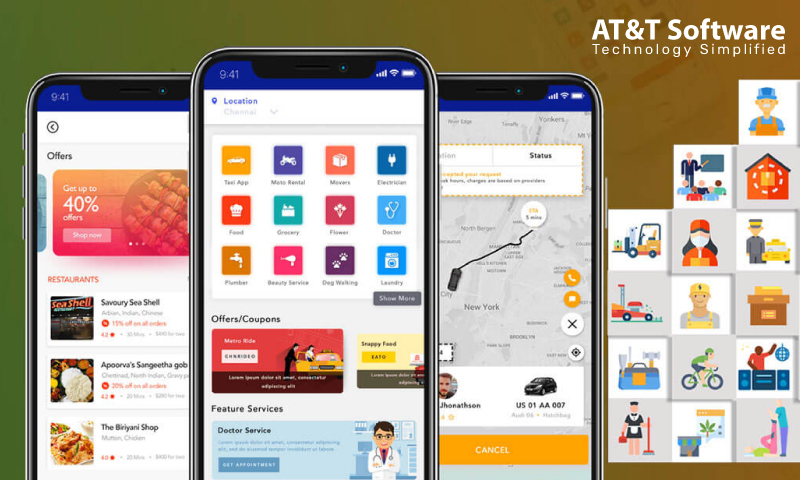 Take a look at every successful on-demand app, and you will notice one non-essential characteristic — features. Features are one of the simplest and most efficient techniques to generate an immediate visual attraction among the audience. Here are a few cutting-edge features that you should not overlook in your application.
Suggestions tailored to you
Personalization may go a long way in assuring and improving client engagement rates in today's technology-driven society. Providing personalized suggestions based on prior orders, searches, and so on might help here.
Scan QR codes and bills
Customers may upload their bills more easily with the help of an in-built scanner. This eliminates the requirement for separate software to scan invoices for uploading.
Tab for cashback
Provide a uniform dashboard that displays consumers' full order history as well as cashback information.
Discovery
The 'Discovery' functionality is the app's central feature. Make sure you add a search and filter tool to make it easier for consumers to find retail businesses that fit their tastes.
Earn money and gift vouchers by referring others
Using 'Word-of-Mouth' marketing may help you quickly develop a consumer base. With a 'Refer and Acquire' feature, you may earn valued clients by rewarding your current customers by suggesting the app to friends/family in their network.
Contact us today and let us know your Magicpin clone development requirements. We will come up with the most appropriate app features so that you can attract your target group conveniently and eventually monetize the app platform to generate revenues.
Cashback With Magicpin Clone App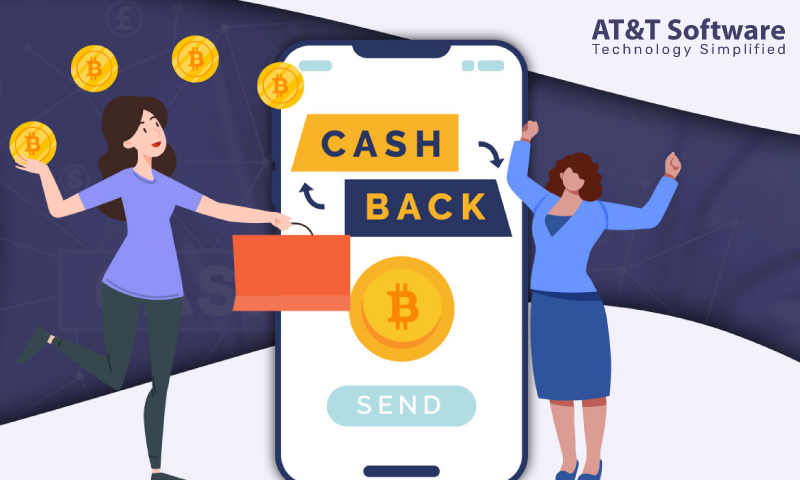 Magicpin clone app is your one-stop shop for saving and earning insane amounts of free cashback on anything! Find the best deals on electronics, clothes, restaurant cuisine, cosmetics, entertainment, travel, technology, and more when you buy online.
Get amazing money-saving vouchers and discount coupons for Flipkart, Amazon, grocery shops, supermarkets, pharmacies, restaurants, fashion stores and brands, e-commerce platforms, fuel pumps, spas, salons, beauty parlors, and gadgets. Even with food delivery, shopping delivery, and prescription delivery to your house!
What is the best part? It is effective everywhere. You may collect free cashback (magic points) on all purchases and use the magic points to gain further discounts for online and local shopping using coupon codes and vouchers.
Simply click and share a snapshot of your bill to the app to receive up to 100% cashback with magic points.
These magic points can be used at outlets like: Domino's, Barbeque Nation, Pizza Hut, McDonald's, and more restaurants that provide home delivery. Use your magic points on home deliveries from these brands.
You can Receive daily restaurant food, grocery, pharmacy, and fashion savings and coupons. You can also recharge your phone or pay your phone bills (Airtel, Vodafone, Jio, etc.)
Save up to 90% on gift cards and coupons from Flipkart, Amazon, Myntra, AJIO, Nykaa, Big Bazaar, and thousands of more brands, as well as online and offline local retailers in your city.
Save money on Starbucks, CCD, McDonald's, Pizza Hut, Domino's, Titan, Fastrack, Shoppers Stop, Pantaloons, Lifestyle, ITC, P&G, and other fashion, beauty, and lifestyle brands and restaurant chains.
Save on mobile phones, chargers, earbuds, and other accessories from Boat, GoNoise, Leaf, Play, and other top brands.
How Does the Magicpin Clone App Work?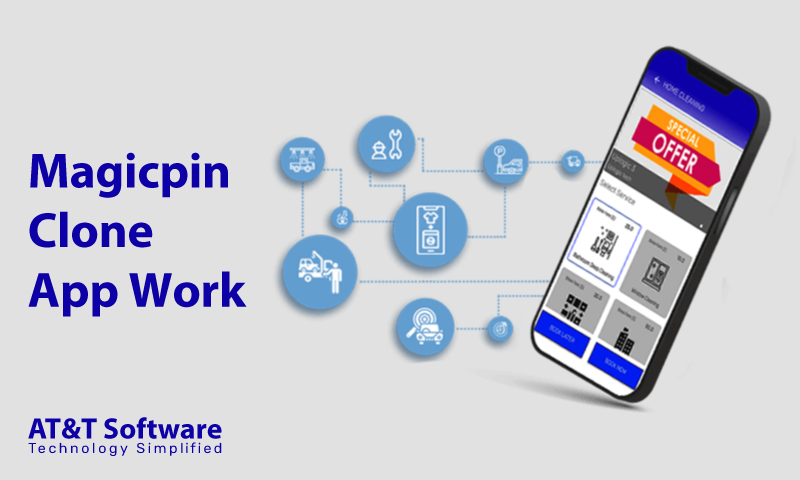 Users join the Magicpin clone app by submitting their restaurant bills and earning Magicpin tokens (reward points) that they may use at the same or any other Magicpin participating restaurant. They interact with other users in the app by checking in, making suggestions, and leaving reviews in a live feed-style timeline display. Restaurants may use the site to submit surveys and marketing as well.
This behavior, which is rewarded with redeemable currency points, generates relevant data such as regularly purchased things, wallet share spending on various items, and location-based activity, which is at the heart of the Magicpin clone app's restaurant offering.
On the app, you may find restaurants, clothes, groceries, and cosmetics businesses, among other things. Take a picture of your bill and upload it to the app to earn up to 100% payback. Use magic points to buy Flipkart or Dominos coupons, place online orders for food, groceries, and pharmaceuticals, or pay your bills.
Rinse and repeat!
Discover where the trendiest people in your community are shopping, dining, and hanging out using the magicpin clone app feed. Discover which destinations and businesses are popular among your friends. Like, comment, and bookmark their suggestions and reviews to follow and connect with them.
Please get in touch with us as soon as possible if you would like us to develop a Magicpin clone for you. We will do an analysis of your needs and then present you with a roadmap for the project based on our findings.
You can also let us know if you want us to add any unique features to the app so that you can attract the users you want to attract and monetize your app in the appropriate manner. In order for you to have a better understanding of the costs associated with the Magicpin clone app development project, we would provide you with a rate quotation for the same.
Special Features Of Magicpin Clone App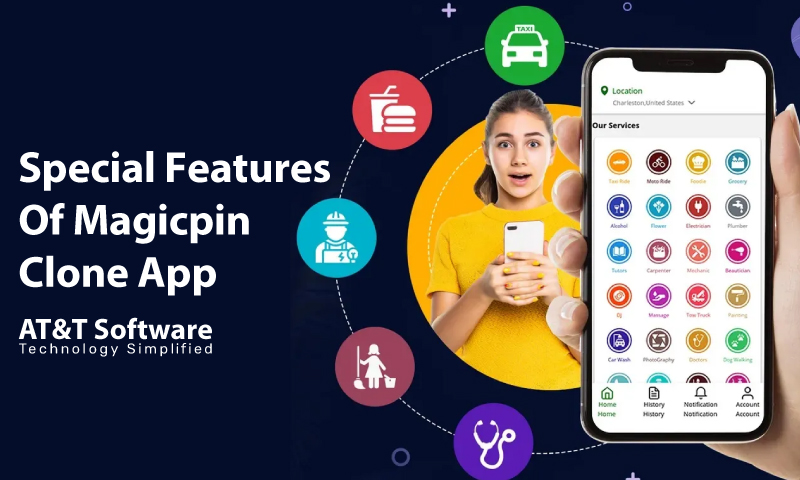 The Big Friday Sale:
Every Friday at 4 pm, you may save up to 80% on anything on the app, including home deliveries. You may save up to 90% on a selection of items!
GroupBuy:
Combine hands with your friends to purchase certificates as a group, and everyone will receive a refund for all magic points spent!
Over 900,000+ online and local partners, including Delhi, Gurgaon, Noida, Bengaluru, Pune, Mumbai, Kolkata, Chandigarh, Jaipur, Hyderabad, Chennai, and Ahmedabad, give magicpin cashback, offers, deals, and coupons. By sending a receipt from the business, you can receive cash back even if the store is not registered on the Magicpin clone app.
Revenue sources are required to exist, sustain, and prosper.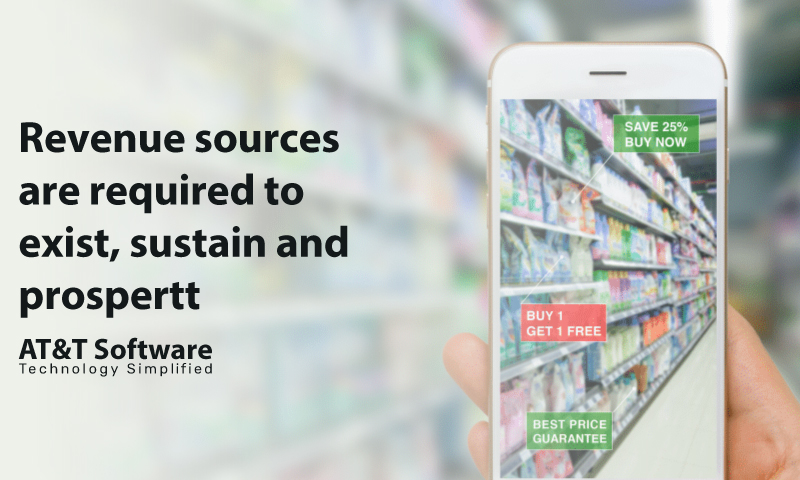 Finally, an entrepreneur helps a variety of stakeholders while reaping alluring gains. With Magicpin, you may make money in a number of ways. Among them are:
Retail sales commissions
Retailers pay a certain proportion to the social reward platform in exchange for increased visibility and the ability to target new consumers.
Charges from third-party advertisers
Third-party big brands give up CPC-based ad prices to the platform, resulting in a win-win outcome.
Aside from these common methods, one may earn money through membership plans, prominent listings, and so on.
It is time to enter the marketplace!
Now that you have received answers to all of your inquiries, it is time to roll up your sleeves and start working on your app. Wait! Do you really need the help of an app development business to make your ideas a reality?
We have got you covered at WebRock Media, just as we have helped you get clarity with this blog. We can assist you in launching a completely working Magicpin clone that is cost-effective, time-saving, and extremely dependable? So, what exactly are you waiting for? Please speak with our experts immediately to become the next great thing!
Schedule your meeting with us.
Contact us today!