I hope you enjoy reading this blog post.
Would you like to get expert advice? Click Here
home / blog / NFT Development Solutions for A Futuristic Growth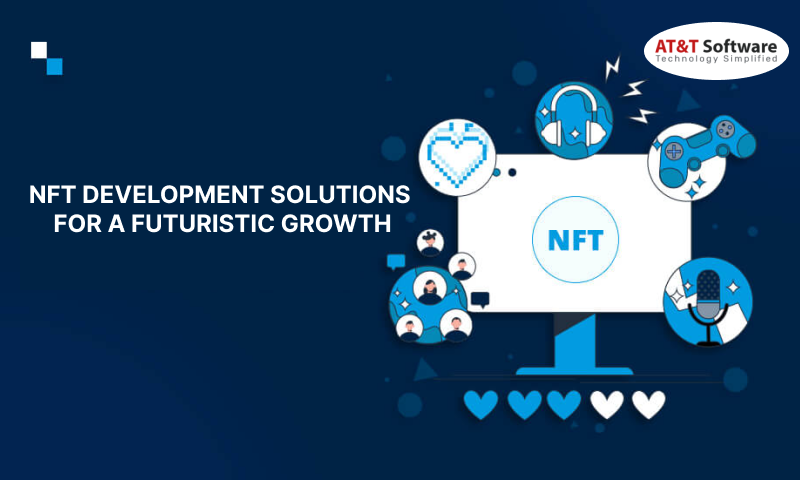 With the rise of blockchain technology, a new type of asset known as non-fungible tokens (NFTs) has emerged. NFTs are unique digital assets that another identical support cannot replace. This makes them ideal for use cases such as collectables, gaming, and digital art.If you're looking to develop an NFT development solution, there are a few things you need to keep in mind. In this article, we'll explore the basics of NFT development so that you can get started on your project.
LATEST NFT DEVELOPMENT SOLUTIONS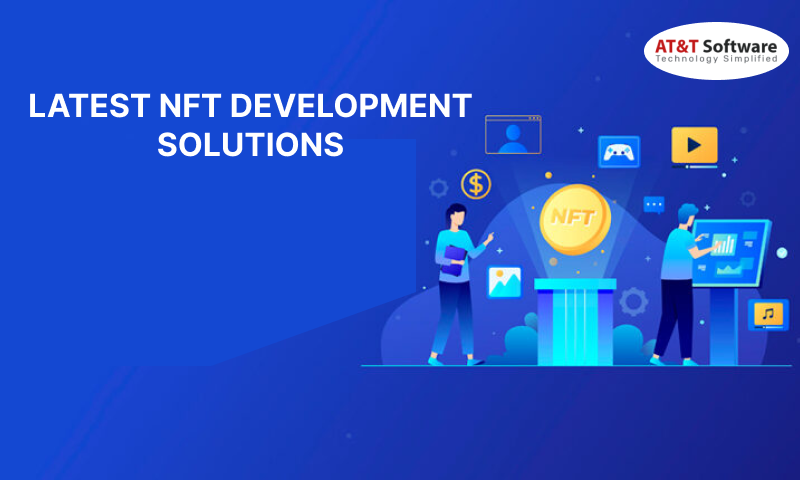 The NFT is a powerful tool that allows users to create and manage their own NFT. The NFT Manager will enable users to quickly transfer their NFTs between different wallets.
The NFT Payment System is a powerful tool that allows users to use their NFTs to pay for goods and services. With the NFT Payment System, users can quickly pay for goods and services with their NFTs. The NFT Payment System also allows businesses to accept payments in NFTs. We are excited to offer our latest NFT.
NFT Application Development For Ecommerce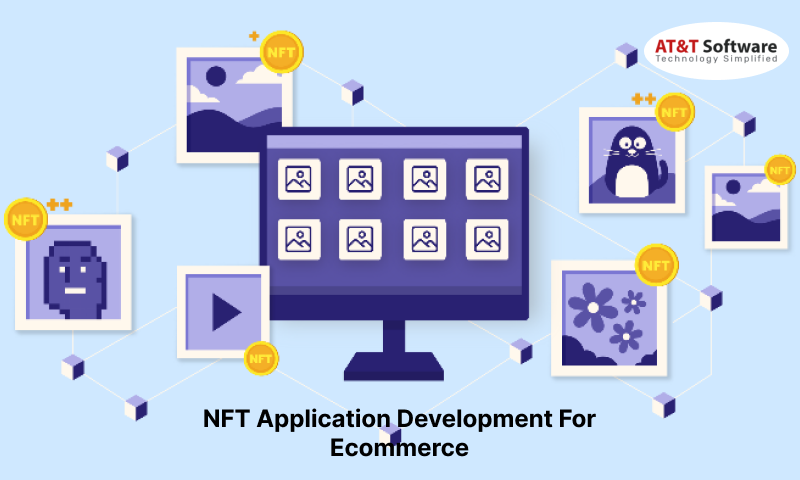 When it comes to developing NFT applications for ecommerce platforms, the options are endless. However, deciding which route to take can be challenging, with so many choices available. That's why we've compiled a list of the best NFT development solutions for ecommerce businesses.
Whether you're looking to develop an NFT marketplace, create unique NFTs for your products, or want to accept payments in cryptocurrency, these development solutions will have you covered.
ERC721 Creator
ERC721 Creator is a user-friendly NFT creator that makes it easy to create and mint your own custom NFTs. With ERC721 Creator, you can create NFTs for anything from digital art and collectables to physical goods and services. All you need is an image or file to upload, and you're ready to go!
OpenSea
OpenSea is the world's largest NFT marketplace, allowing you to buy, sell, or trade any NFT. Whether you're looking for the latest crypto game assets or rare digital art, OpenSea has something for everyone. With over 2 million items listed and new arrivals added every day.
NFT Development On Top Blockchains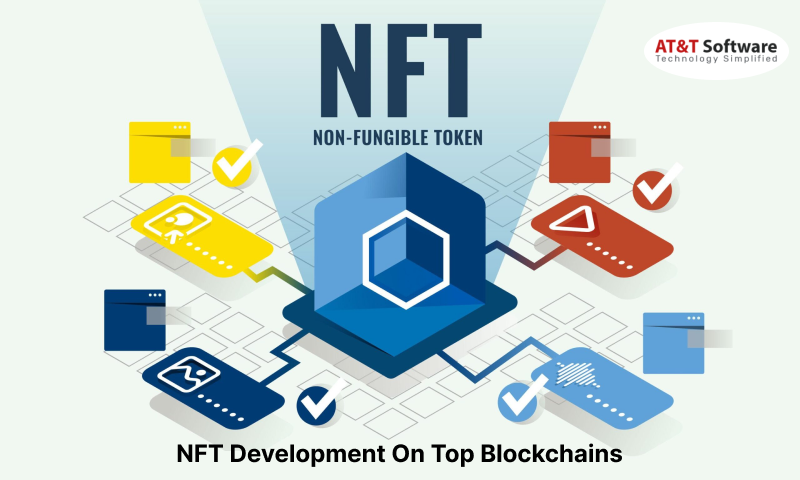 If you're looking to develop on top of a blockchain with native support for NFTs, you've come to the right place. This section will explore some of the most popular options available today.
Ethereum:
Ethereum is by far the most popular blockchain for NFT development. The platform offers a wide range of tools and services that make it easy to create and manage NFTs. Not only that but there's a large and active community of developers working on Ethereum-based projects, so you're sure to find all the help you need.
TRON:
TRON is another excellent option for NFT development. The platform offers a high throughput and low fees, making it ideal for applications that need to process many transactions quickly. TRON also has strong support for smart contracts, so you'll be able to build sophisticated decentralized applications on top of it.
Stellar:
Stellar is a good choice for NFT development if you're looking for a fast and scalable blockchain. The platform can handle thousands of transactions per second, making it perfect for applications that need to process a lot of data quickly.
Future Of NFT Software Development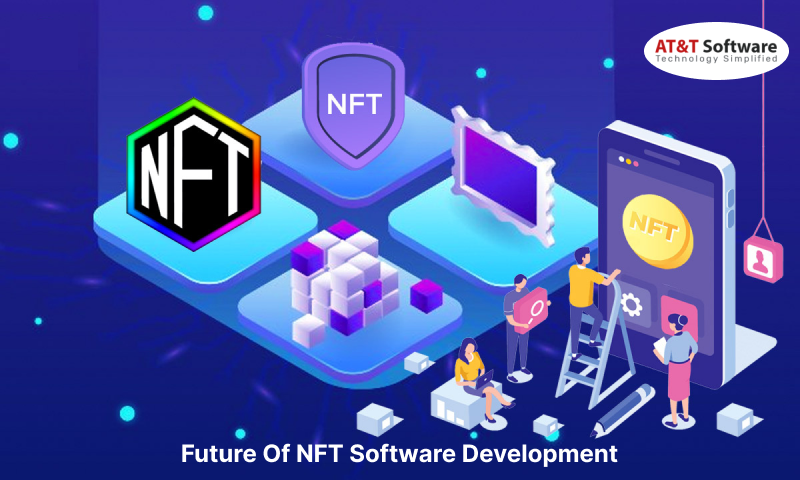 The non-fungible token (NFT) industry is still in its early stages, but it's already clear that NFTs are here to stay. As the industry grows and matures, we can expect to see more and more development solutions popping up to meet the needs of NFT creators.
In the future, we can expect to see NFT development solutions that are more user-friendly and offer more features and flexibility. We may also see solutions specifically designed for certain types of NFTs, such as those used for digital art or gaming items.
Whatever form they take, NFT development solutions will play a vital role in the continued growth and evolution of the NFT industry. So if you're planning on creating your own NFTs, keep an eye out for the latest and greatest development solutions!
Using NFTs In Decentralized Finance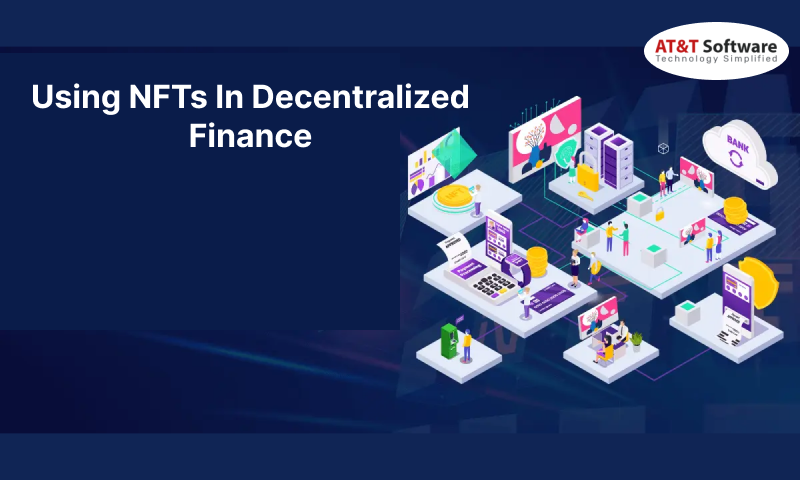 Decentralized finance, or Defi for short, is a growing ecosystem of financial applications built on Ethereum. One of the most popular use cases for DeFi is the issuance and trading of tokenized debt instruments, which has given rise to a new class of decentralized exchanges called "liquidity pools."
One key feature of DeFi applications is using non-fungible tokens, or NFTs, to represent different types of assets. For example, the popular lending platform MakerDAO issues its NFT called Dai, which can be used as collateral for loans.
The use of NFTs in DeFi applications has numerous advantages. First, NFTs are immutable and cannot be counterfeited, providing a high degree of security and trustlessness. Secondly, NFTs can represent any asset, so they are highly versatile and can be used in various applications.
Finally, because NFTs are stored on the Ethereum blockchain, they are readily accessible to anyone with an Internet connection. This makes them ideal for use in global, decentralized applications.
NFT Launchpad Development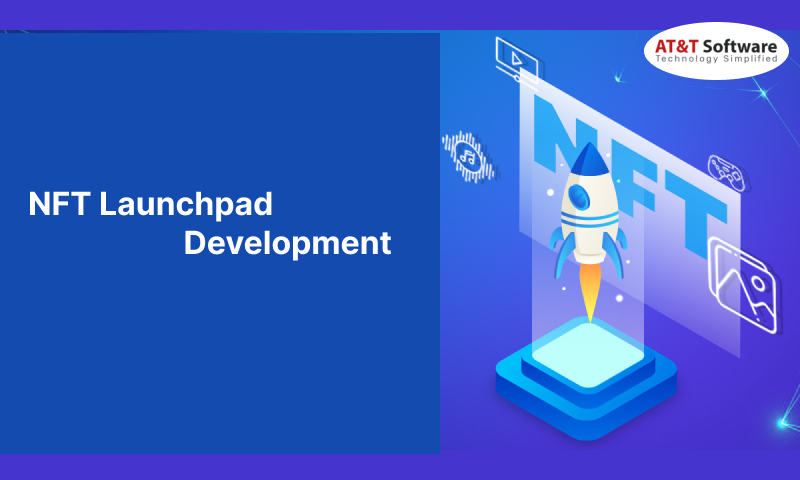 The NFT launchpad development solution from our NFT Services is the perfect way to develop and launch your own NFT project. With easy-to-use tools and comprehensive documentation, you'll be up and running.
Whether you're looking to create an NFT marketplace, launch an NFT-based game, or create a new application with NFTs, we've covered you. Our flexible platform enables you to create custom experiences that meet the needs of your users.
So what are you waiting for? Get started today and bring your NFT project to life!
Conclusion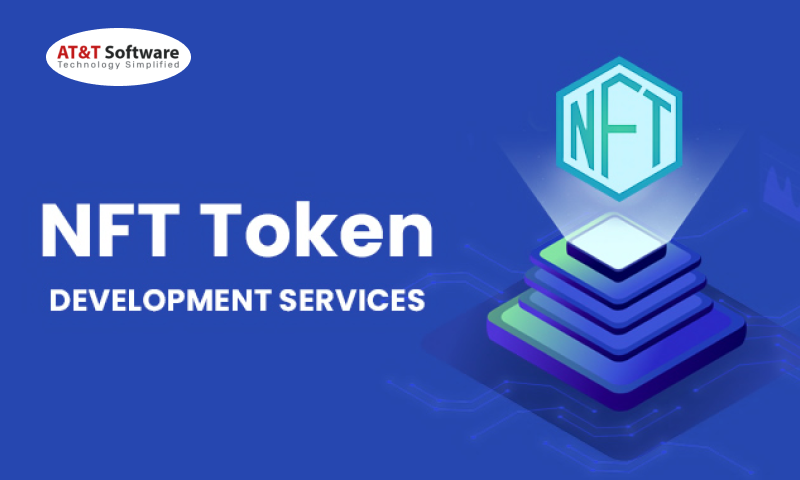 In this article, we tried to provide all the necessary information related to NFT development solutions. In this current market situation, having a personal NFT for ourselves will be very beneficial. Suppose you have any queries contact WebRock Media. Follow us for more information related to NFT development.