home / blog / How Does A Professional iOS App Development Service Work?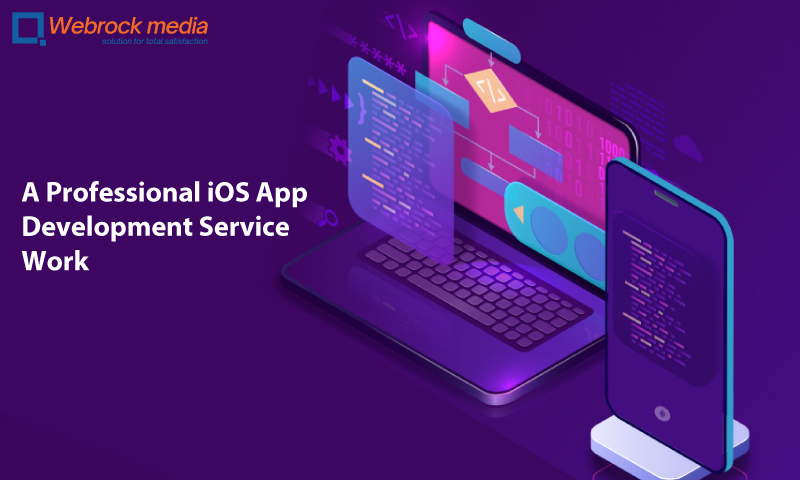 A professional iOS app development service is supposed to build applications that will work perfectly fine on iOS platforms. The most important thing you need to keep in mind is that an iOS application is completely different from an Android application; hence, professional guidance is very important. At the same time, because the domain is not very well known, there might be confusion among people when it comes to understanding how development works. Not only that, you will be able to understand why people choose WebRock Media over other options as a client.
One of the most important factors about our services is that we have been in the field for a long time now, and hence the concept of work that we have developed is unique compared to the other service providers. We have been trying to ensure that we can create a completely inclusive atmosphere when it comes to application-building services, particularly for the iOS platform. Consequently, our service regiment has been divided into various stages to ensure the client is given ultimate assistance.
Service Structure of Our iOS App Development Services: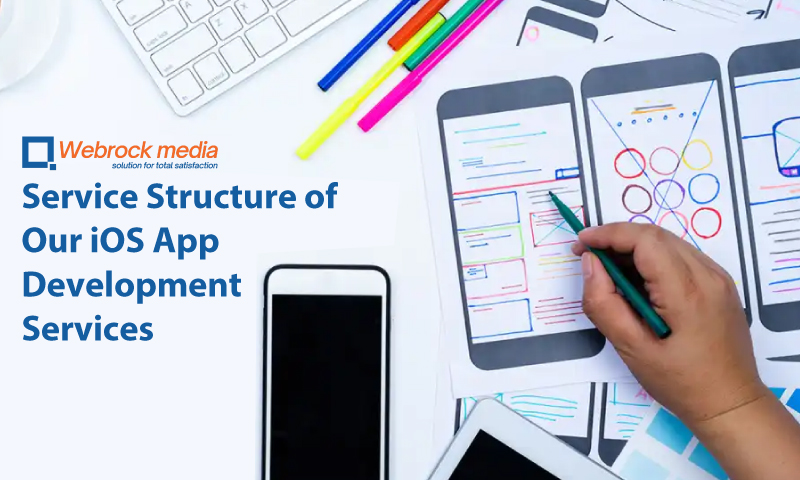 Now that we have already mentioned that as a professional iOS app development service, we have devised a unique system, it is important to mention how we work. The ultimate aim here is to ensure that our clients can get complete assistance, and this is exactly what we have focused on. The entire structure of our service regimen is as follows:
Step 1- Initial Meeting:
The first and most important step that we have incorporated is the initial meeting session which gives us an idea about what the client is looking for. It is crucial to mention in this aspect that incorporating every feature into an iOS application is not easy, and in most cases, there are a lot of complexities attached as well. However, our professionals will ensure that this is not the case, and by sitting with our clients, they will be able to get a basic understanding, which is very important as well.
Step 2: Framework Building:
The next and equally important factor that we have focused on is none other than the initial framework building. The conception of the framework is very important because it will give us an idea about whether we are going on the right track and what the inclusions are that the client is looking for. We think that without an initial framework, you will not be able to sit with the client and have enough discussion on the additional features needed.
Step 3- Final Brainstorming:
Once you have been able to build on your initial framework and sit with your client to understand where the problem areas are, you will be able to get done with the final brainstorming factor as well. It will automatically consolidate the application and ensure that even the little details that are very important for iOS app development are taken care of.
If you are looking for the best iOS app development services option, then you should trust us at WebRock Media. We have a team of professionals who are vested with the task of helping you and providing you with all the full information.

I hope you enjoy reading this blog post.
Would you like to get expert advice? Schedule a Call
About WebRock Media LLC
WebRock Media LLC comes with an incredible team of website and mobile application developers who can customize the perfect solutions to transform your business. We think ourselves to be an ideal 'Technology Simplified Destination' as we know how to perfectly merge creativity and programming to build robust websites for our clients.