I hope you enjoy reading this blog post.
Would you like to get expert advice? Click Here
home / blog / Reseller Ecommerce App Development: Know The App Features and Functionalities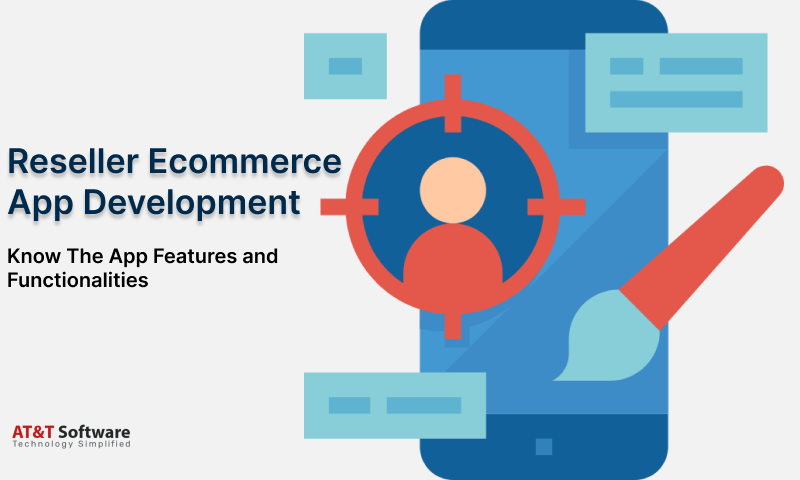 WebRock Media offers the highest quality reseller ecommerce app development services at an affordable price and assists you in achieving your business goals.
While desktop expenditure continues to rise year after year, the percentage of online retail transactions made through mobile devices has increased by 33.8 percent annually since 2016. This is the smooth experience clients have with each screen tap. Reseller ecommerce app development by simple logic is a long-term trend in the digital world.
Nothing suggests that the world's population will reject smartphones anytime soon. Mobile ecommerce, on the other hand, is anticipated to reach $3.5 trillion by 2024. And there's a good reason behind it. Mobile platforms give capabilities for researching and comprehending the client experience from start to finish.
Marketing experts have finally figured out what factors impact the critical moment of purchase. This knowledge is essential for creating a seamless user experience that wins prospects' hearts and minds while raising revenue.
Simply having the capacity to reach a business and its goods via the medium carried in Levis' right back pocket is reason enough to prefer it over everything else available. Any merchant who waits too long to develop an ecommerce app may appear old-fashioned, if not defective.
Purchases made on the go are a significant segment worth pursuing. There is no scarcity of ecommerce application development technologies or developers that are well-versed in them. The development's specific intricacies should not deter retailers from participating.
According to Statista, Amazon is the most popular shopping app in the United States, with 150.6 million users, followed by Walmart with 86.05 million. This alluring opportunity to start a multibillion-dollar enterprise is difficult to pass up for modern entrepreneurs.
In India, multi-vendor ecommerce applications such as Flipkart, Myntra, and others enjoy enormous popularity among the local population for purchasing their favorite apparel, gadgets, and other items. Fantasy-filled ecommerce stores provide numerous options in numerous categories, allowing purchasers to make high-end selections not available in a nearby retail store.
For Android, iOS, and Windows, we design high-quality native and hybrid mobile apps. More than half of mobile users use their smartphones to access the Internet, and many of them shop directly from their phones. We design gorgeous, cutting-edge apps that let you take your company where your consumers are. Businesses must provide their clients with a Reliable, Professional, and Feature-Rich Mobile App in today's Mobile First business climate.
Reseller Ecommerce App Development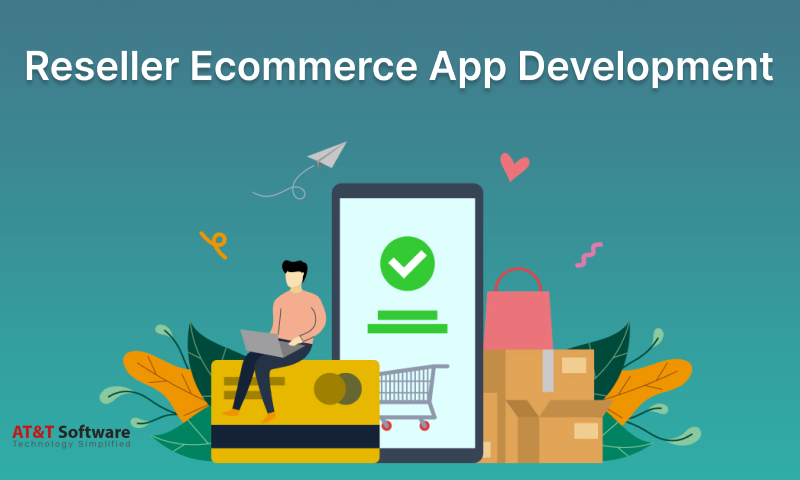 We have years of expertise with experts that can plan, design, and create a Mobile App for your business in the shortest time possible. We not only help you with development but also with the rollout, promotion, and maintenance. Our Reseller Ecommerce App Development services cover the following:
Android, iOS, and Windows Reseller Ecommerce App Development
We create high-quality native and hybrid mobile apps for both Android, iOS, and Windows platforms. We assure quicker app speed and a feel-good user interface by employing the current trends and industry best development practices to present your users with the most outstanding features and an enhanced overall mobile experience.
Intelligent Planning
Our design methodology starts with visualizing and understanding how your consumers will interact with technology. We ensure that our apps give superior value by putting a strong emphasis on user testing.
Relatively Quick Delivery
Our simplified methods and highly skilled team can produce apps at record speed. Within weeks, your app should be ready for testing.
Tracking & Promotions
We can help you enhance app discovery in the app store with App Store Optimization packages for new and current apps across platforms. From PR and social media to sponsored media and promotions, our marketing experts will work with you to get your app downloaded.
Pricing for Mobile App Development
On Mobile Application Development, we provide highly competitive rates. Let us know what you're looking for, and we'll send you a no-obligation proposal.
Contact us immediately to discuss your reseller ecommerce app development needs. Our dedicated team of app designers and developers will evaluate your app development specifications and provide you with a rate quotation so that you are aware of the costs associated with developing such an application.
Also, we will walk you through the stages of reseller ecommerce app development and provide you with an estimated completion date. Once you give your final approval for the app development solutions we offer you and also agree with the terms and conditions, we will begin app development and complete the project as per the schedule.
Reseller Ecommerce App Development for Business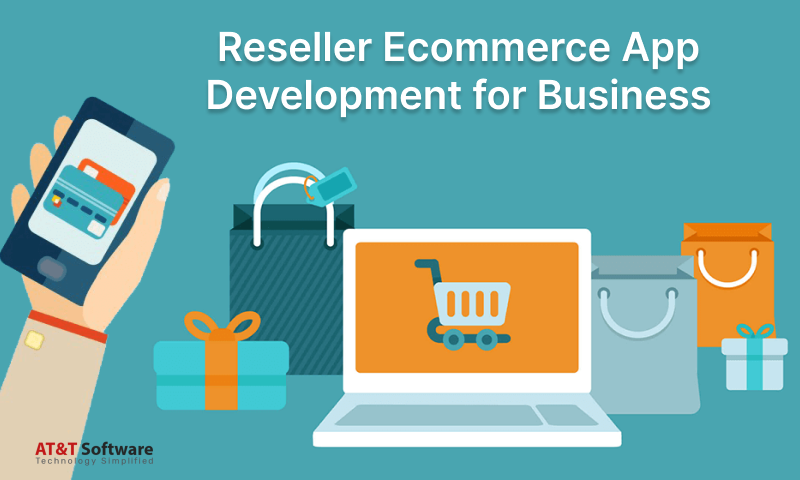 An enthusiastic source of a platform that gives the finest provides the spark for a startup. WebRock Media creates a comprehensive reseller ecommerce app development for your sole proprietorship or partnership enterprise.
The robust core of cutting-edge technology and a trustworthy software system results in a custom-made ecommerce platform. We assist you in establishing a business platform to help you achieve your goals through our reseller ecommerce app development services.
We understand the general public's frustrations with online shopping platforms' payment mechanisms. Because of unstable and unreliable payment systems, many online shoppers abandon transactions or shopping carts. Our specialists and quality assurance team address these requirements with a powerful integrated payment system that allows customers to make purchases without fear of security or fraud.
Admin Control Panel
Sellers can provide information about their items, shipment preparation, vendor facilities, and other activities. Our team develops a better Admin Panel to give a fantastic multi-vendor ecommerce app or Software platform experience. We also take into account unique ideas from vendor firms.
Sellers' Dashboard
Only a blockade-free channel allows for effective seller-customer contact. The cornerstone of our primary purpose in developing this platform is to assist clients. This approach aids merchants in offering a presentation at a simplified level, but it also allows buyers to purchase with confidence from diverse suppliers on the site. Therefore we are one of the best in reseller ecommerce app development.
An app that's SEO-friendly
A well-thought-out SEO strategy helps a multi-vendor ecommerce website or app get acceptance. Search engine optimization approaches amplify and increase the quality of web presence across the board, from site traffic to online visibility to sponsored results. Customer acquisition is accelerated by using more simple forms of involvement.
Notifications in-app
For sellers, web and app alerts are critical. These notifications are sent to a seller by email, SMS, or any other new channel (if available). Because it enables order organization and sorting, it provides additional time of convenience through alerts. We also take into account any ongoing concerns with this application feature.
Gateway for Progressive Payments
For luring clients to their virtual shop, sellers use excellent chances provided by a progressive payment gateway and e-wallet choices. A secure, encrypted, and consistent payment gateway system is required for customers to buy freely and worry-free in a multi-vendor e-Commerce marketplace, and this is made possible through our Reseller Ecommerce App Development.
Client Support is available 24 hours a day, seven days a week
WebRock Media works with a team of engineers, specialists, designers, and professionals to provide clients with a complete facility. We provide 24/7 customer assistance for all questions about the ecommerce marketplace app or software system, from turnkey solutions to white label creations. Keep calm and call it a day!
What Kinds of Services Do We Provide?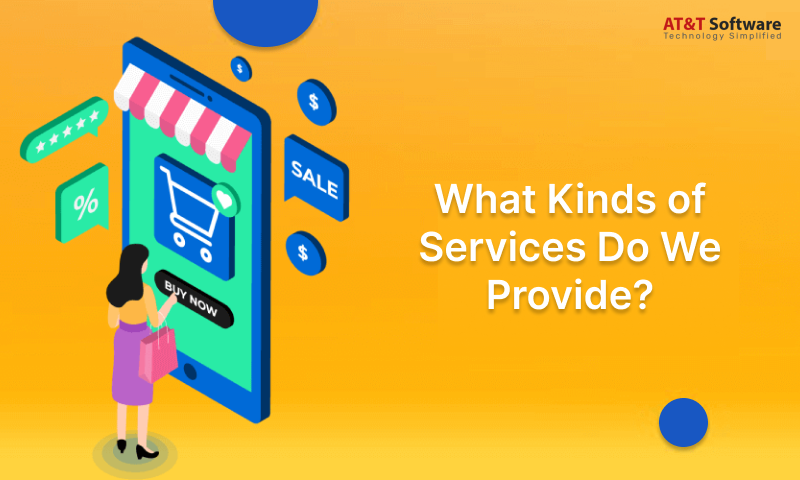 WebRock Media has been dedicated to helping clients with various app development projects. Our team of expert app developers can work on any project and make it a successful business venture for our clients.
Due to developing solutions in the current market, the digital landscape, marketing strategies, and technical overhauls, creating a multi-vendor marketplace presents ambiguous challenges. WebRock Media's staff prepares for and overcomes these challenges with excellent reseller ecommerce app development tactics. For the most complex project, we preserve a tidy and sensible viewpoint.
Deliverables for Multi-Vendor Ecommerce app and Software
The deliverables comprise a comprehensive suite of capabilities that range from customizable profiles to order management to partial cancellation. Brands may promote and improve their marketing strategies, sort accounts and financial reports, organize and manage items, manage consumers worldwide, employ end-to-end encrypted data, and offer customer-related advantages like promo codes, discounts, and coupons. For the most advanced multi-vendor ecommerce app, contact us!
Industries We Work With To offer App Development Services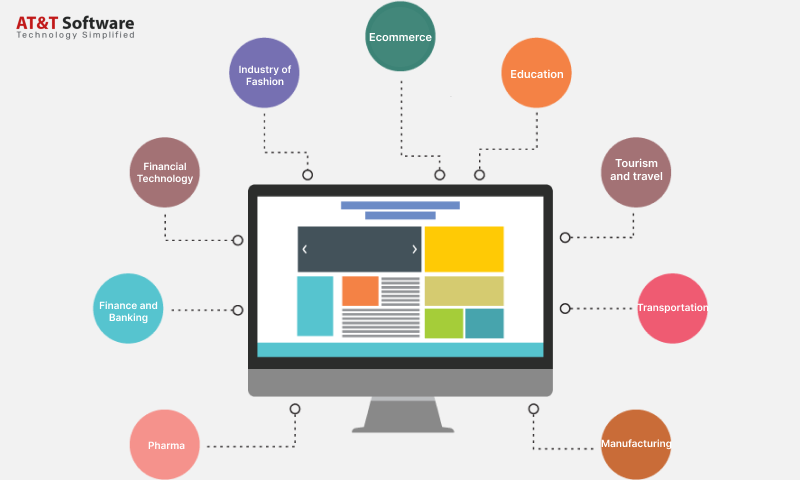 We make your digital fantasies a reality. Do you wish to create a mobile app? Let's discuss it. Here is a list of industries in which we offer our app development services.
Ecommerce
Ecommerce Apps have become a vital component of every brand's digital strategy, with everything being ordered from the convenience of one's own home these days. A well-designed ecommerce app will undoubtedly propel your company forward.
Education
E-learning is here to stay for a long time, with all schools and universities using mobile technology to teach pupils. There is a strong possibility of creating new educational platforms.
Tourism and travel
Travel and tourism businesses must improve their development and image more than ever. Travelers may use a smartphone app to arrange their vacation more efficiently and swiftly while saving money.
Transportation
The transportation business may benefit from mobile apps for transportation in various ways, including monitoring cars, deliveries, worker location, assigning routes, and distributing jobs.
Manufacturing
Inventory management, inspections and certifications, work orders, customer support, logistics, invoicing, and much more may all be streamlined with a mobile app.
Pharmaceutical
A mobile app may be a massive help with the pharmaceutical industry's ever-increasing issues, from extensive clinical trials, research, and surveys to the storage of large amounts of research data.
Finance and Banking
Mobile applications help banks and financial institutions achieve their goals by providing unrivaled benefits to their consumers. Mobile banking apps with high-end security levels have become the handiest instrument for the business to entice clients.
Financial Technology
We create FinTech-related mobile apps. Online Account Status, Bill Payment & Fines, Money Transfer, Insurance & Stocks, Cryptocurrency, Loans, and many other scenarios are possible.
Industry of Fashion
Emerging fashion designers and merchants can benefit from mobile apps in the fashion industry. A specific strategy to increase consumer loyalty. We create fashion-related mobile apps.
We Are Devoted To Technology.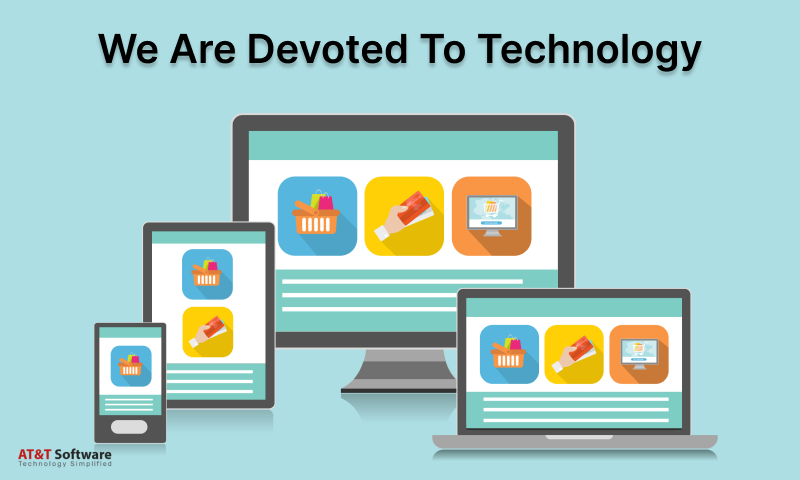 To keep ahead of the competition and optimize the outcomes we achieve for our clients, we work exceptionally hard to improve our goods, services, methods, and cost-effectiveness.
What are our identities?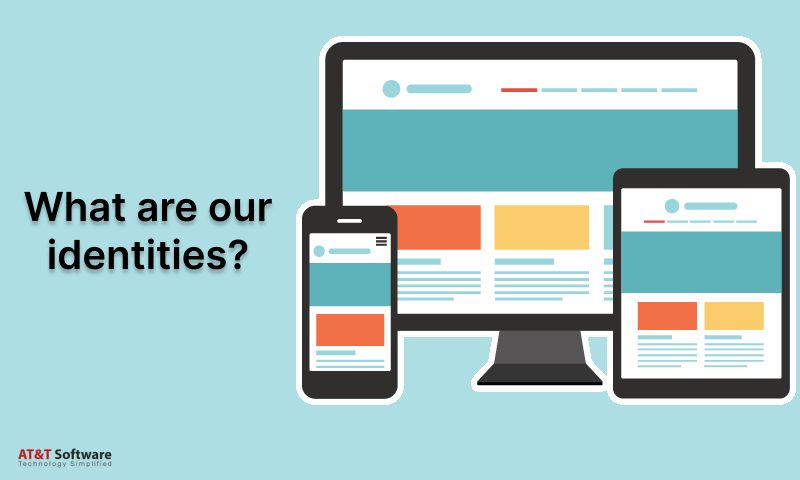 We are an award-winning technology firm dedicated to putting contemporary technology to work for you. We offer high-quality website design, software development, and reseller ecommerce app development services that enable you to interact with and amaze potential consumers. Our team of professionals will understand your needs and deliver an appropriate solution within days.
Our Approach
Our priority will always be our clients' success due to the goods and services we deliver.
What are our responsibilities?
Whether it's a website that becomes your largest revenue generator, an app that enhances your brand, or Software that automates your company process, there's something for everyone. We can complete all of this in a timely way and at a reasonable cost.
Our Purpose
Our goal is to help our customers better utilize technology for business success. We seek to provide our customers with a competitive advantage by delivering proactive consultation, quick response times, low costs, and one-stop design, development, and marketing solutions.
For Your Business, The Next Generation Of Modern Technology Solutions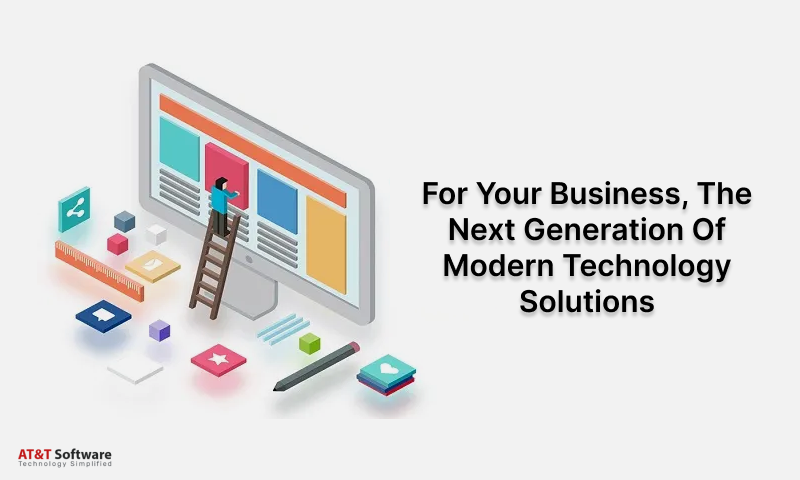 Modern organizations rely primarily on their digital presence for current operations and future growth. We can help you strategize, plan, develop, and promote your company. Our solution portfolio includes the following. All this is made possible only through reseller ecommerce app development.
Chatbots With AI
We create AI-powered chatbots that can be used on WhatsApp or integrated into your website or mobile app.
Development Of Mobile Apps
We create stunning, cutting-edge Android and iOS apps that help you take your business where your consumers are.
Development Of Custom Software
Custom software solutions can help you handle unique business difficulties and streamline your workflow.
Business Use Of WhatsApp
WhatsApp is the most powerful business messaging platform on the planet. Allow us to assist your company in maximizing the reach and potential of Whatsapp.
Search Promotions & Digital Advertising
What good is a well-designed website or app if no one knows about it? We market your business on a variety of digital media.
Website Development & Design For Business
A website serves as your portal to the Internet. Don't settle for anything less than the best. Create an appealing, professional, responsive, and search engine-friendly website.
Website Design For Ecommerce
In today's digital age, ecommerce websites are essential for existence. We help you convert your visitors into customers through an unrivaled ecommerce presence.
Security Online
To keep your organization secure and thriving, we provide a customized, comprehensive security policy, regular training, proactive maintenance, the latest security tools, and security audits.
Strategy For Cloud Migration
Every company will eventually need to move its business functions to the cloud. Thanks to the cloud, your essential business operations will run better and be more available.
Compliance With GDP
We assist businesses in understanding GDPR requirements and developing a compliance action plan.
Development Of Web Applications
We create highly functional, dependable, and usable web applications tailored to your company's requirements.
Development Of Mobile Apps
No matter which location your customers are from, they can use your services from their preferred location. All they need to do is download the mobile app and start using it. We design beautiful, cutting-edge apps to help you take your business where your customers are.
On Stage, We Integrated The Following Critical Features Into The App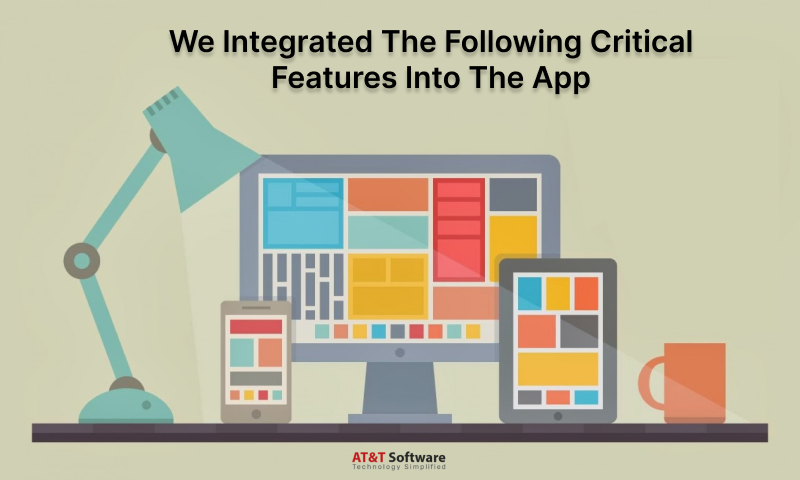 Obtaining Permission
Allow people to register using their email address, phone number, or a social network account;
User Information
The user's personal information will be included in this function (email, name and surname, shipping address, buying history, wish list). Nicknames, avatar images, and photographs are also beneficial. Since this is an ecommerce application development project, preferred payment methods may be a suitable alternative.
Consume
Add a list of recommended things depending on the user's choices, which may be updated in real-time to keep their attention; Search. Users may enter what they're looking for and filter the results by brand, color, size, season, model, and other factors. Because voice search is popular in ecommerce nowadays, it may be included.
Payment Method
Back-end development is usually responsible for integrating one or more payment services. When the payment area is built, the end consumers are hardly aware of the amount of work to be done. On the other hand, users always appreciate the smooth operation of payment choices. As a result, creating a payment system is critical in developing an ecommerce platform.
Online Assistance
Users may be perplexed by sizing charts and shipping procedures or have difficulty placing a purchase. You will need to install an online chat or a call center to support the app. Chatbots can also prevent customer service from being overburdened with basic and regular requests, such as logging in. Customer assistance should be outsourced to a professional BPO provider when a large-scale ecommerce project is established.
Comment, Rate, And Review
Users rely on one another's opinions while deciding whether to buy a product online because they can't try it on or see the color in person. Including a rating system for items and a comment box for offering feedback on given goods/services might help your company get trust. On the one hand, the area for client credentials can help novices get up to speed quickly.
Product reviews written by previous consumers might be helpful to first-time buyers. On the other hand, regulars may use reviews and comments to express themselves more. Any ecommerce application development project should have a word-of-mouth marketing component, which is always a win-win technique.
Order Monitoring (Optional)
This service informs consumers about the status of their deliveries. Each stage of the reseller ecommerce app development takes time, which impacts the ultimate cost. Planning and time management are essential in ecommerce application development. You can't just show up with your schedule and money at the vendor's office. The entire cost of an application is significantly influenced by the number of person-hours required to develop an ecommerce app.
Why Choose WebRock Media for Reseller Ecommerce App Development Services?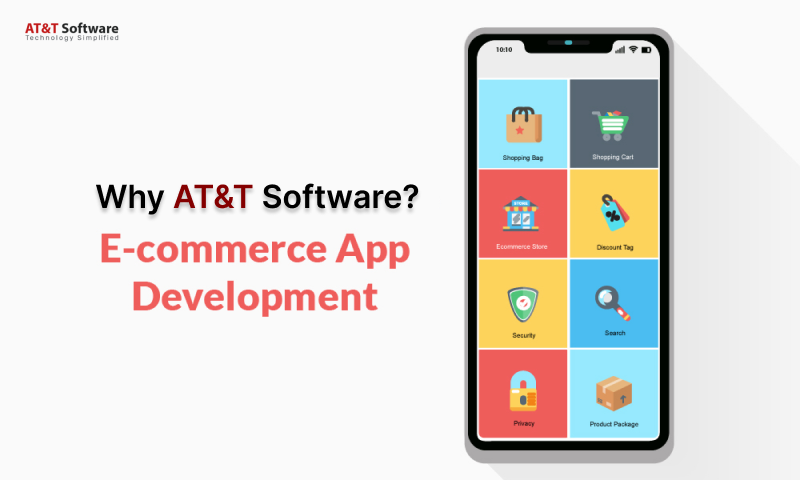 WebRock Media is a preferred app development service provider with a large portfolio of mobile apps built in the past. We have catered to many clients with different requirements and produced apps for different platforms. There are a lot of perks of partnering with team WebRock Media. Here is what you will get by hiring app developers from our agency.
Affordable Pricing For App development
WebRock Media provides cost-effective mobile application development services. The most effective strategy to utilize our services is to discuss your app development needs with us. Our seasoned app developers and designers will assess your needs and provide you with an estimate. And following your approval, we will begin app development.
Premium Quality Work
We constantly ensure high-quality app development services. Our app developers guarantee that all required features are included in the app so that the UI/UX for end-users is excellent. From the time we discuss the app development needs until its release in the app store, we are all required to ensure that the app is feature-rich and that consumers like using it.
Timely Project Completion
WebRock Media has established a reputation for meeting deadlines. We determine the time required to develop an application and inform you in advance. After receiving your approval, we will initiate the project and complete it within the allotted time frame.
If you also wish to invest in a platform that is one-of-a-kind and offers the best user experience, then there is no alternative to the software application that WebRock Media has developed. Contact us today to know more about reseller ecommerce app development services.