I hope you enjoy reading this blog post.
Would you like to get expert advice? Click Here
home / blog / Sorare Clone: Why Should You Invest In One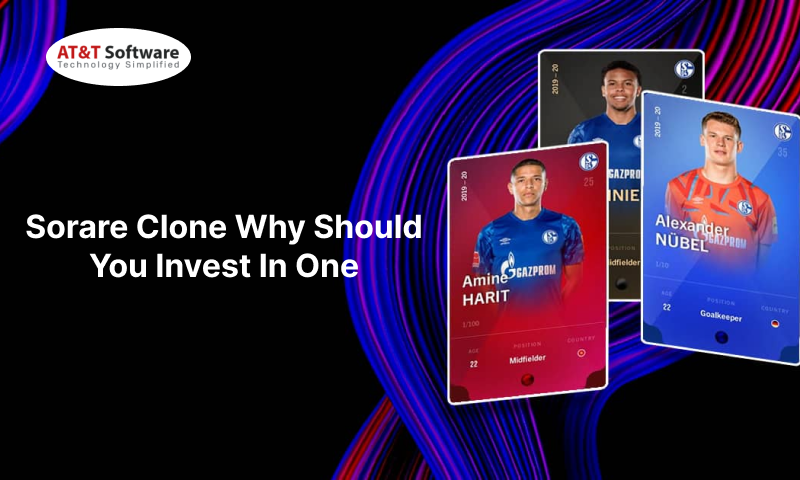 None of us can deny that the popularity of football as a game is probably more than anything else in the world, and fans' commitment to this game is commendable. But did you know that you can profitably use this love and knowledge for football, and people can now choose to go to NFT?
Are you wondering how the entire process happens? At this juncture, we think that applications like the Sorare clone are indeed critical, and it ensures that we can get the best experience possible. The basic idea behind these application systems is to ensure that each client who wants to invest in the design and earn out of the same has the best possible opportunity, which is completely protected.
Along with luck, another significant factor that plays a crucial role in this particular setting is the knowledge people tend to have about players and how they will fare in the actual game scenario. The process is similar to the fantasy applications that have become extremely popular recently.
If you are looking for the best Sorare clone application, do not forget to contact us at WebRock Media. We will try to curate the best for you and, in the process, will always ensure that your specifications are taken care of as well. The Sorare clone is one of the best in the field, and we can say that if you understand how to make the correct choice, you will fare quite well too!
Benefits Of Launching A Sorare Clone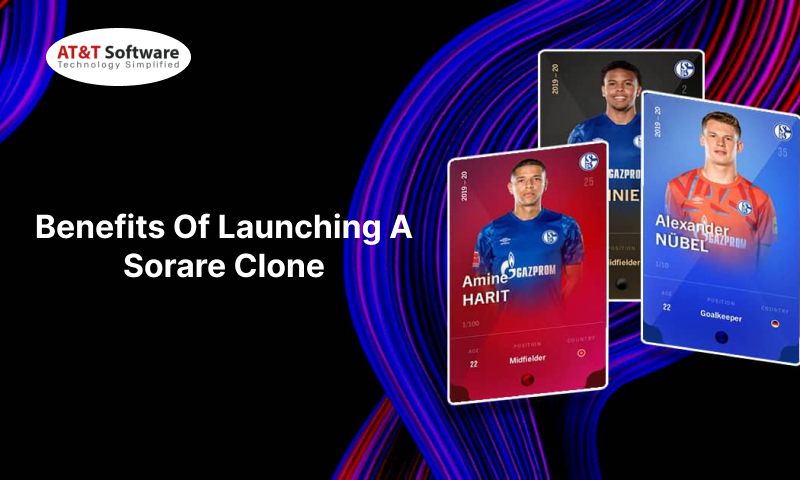 The Sorare NFT market offers several advantages.
Consistent income through ads
A ready-to-launch clone platform
A user-friendly UI
Allows you to run loyalty programs
You can add additional revenue-generating models
SEO-optimized business platform
Increased reach among the target audience
Compatible with iOS and Android platforms
How Our Sorare Clone Script Can Help You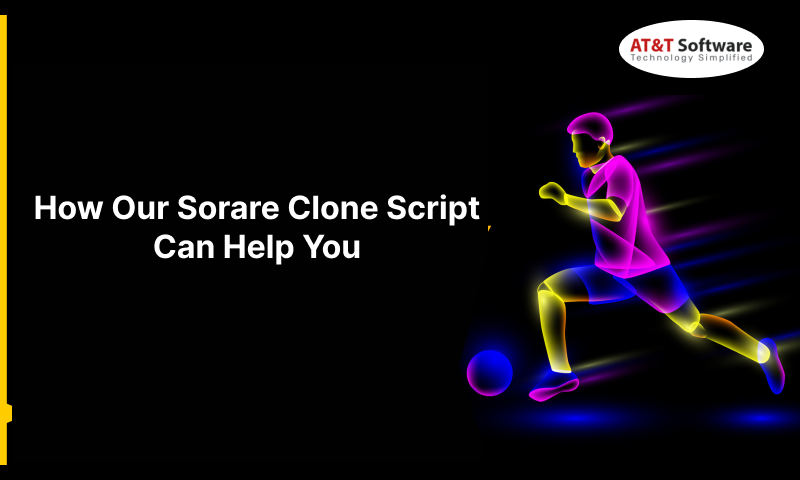 You can use a cutting-edge Ethereum-powered digital fantasy football gaming website script called Sorare Clone Script to create NFT Marketplaces similar to Sorare. According to your individual needs, our Sorare Clone Script includes all the game platform user, admin, and UI functions.
Through the development of a Sorare clone script and our round-the-clock support, startups and business owners can benefit significantly from the cryptocurrency market terms and astute investors to become top performers in the fantasy sports industry.
Black label NFT gaming platform script Sorare Clone Script is a blockchain-powered NFT gaming platform script that wants to launch rapidly but lacks the time and resources to create a custom business solution. One can easily create a Global Fantasy Football Game similar to Sorare by creating a white labeled Sorare Clone Script.
Fans can collect and exchange official digital playing cards in the Fantasy Football or Soccer NFT game, which has established itself as a reliable NFT marketplace. We create and develop a marketplace platform similar to Sorare that allows you to hold non-fungible token cards and freely resell them as collectibles using cryptocurrencies. You may create and maintain digital collectibles using this Sorare-inspired NFT Marketplace platform, and you can earn points based on how well football players do on the field.
More About The Sorare Clone App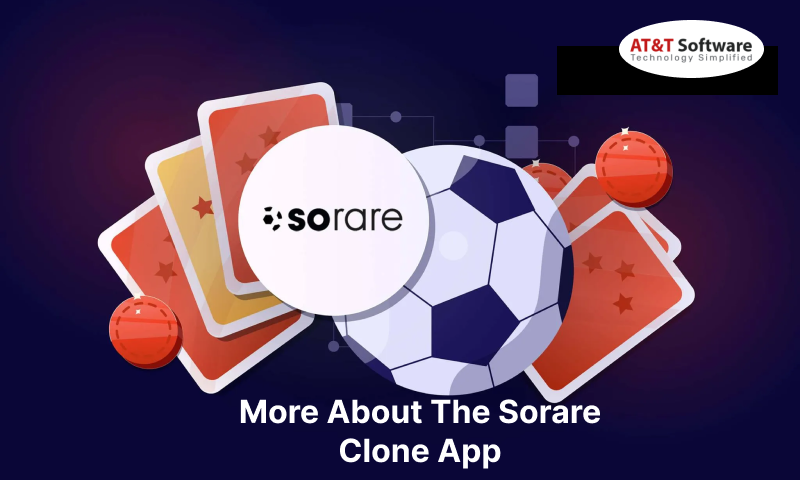 Now let us first talk about the Sorare clone application, which makes it one of a kind option in the current scenario. The best thing about this particular application is that it is the first variant with some financial benefits for the players. This is an altogether fantasy game, including the usage of collectible crypto cards for the players. After signing up, the users get to purchase these cards very quickly.
You can gather fantasy football game cards that have been tokenized in the NFT blockchain by using the Sorare Clone Script, an NFT marketplace.
Once that has been done, they tend to trade the same, and eventually, they have to create a team. Depending on how each of the members plays, the final score is going to be decided. As you can make out from the proforma itself, the better the player's fair, the more the score quotient will be much higher.
The only catch in this entire structure here is that instead of winning money, you win cryptocurrencies which you can use very quickly. You can use this money to buy better players and trade them in the NFT marketplace.
How Do A Sorare Clone Allow Users To Buy Collectibles?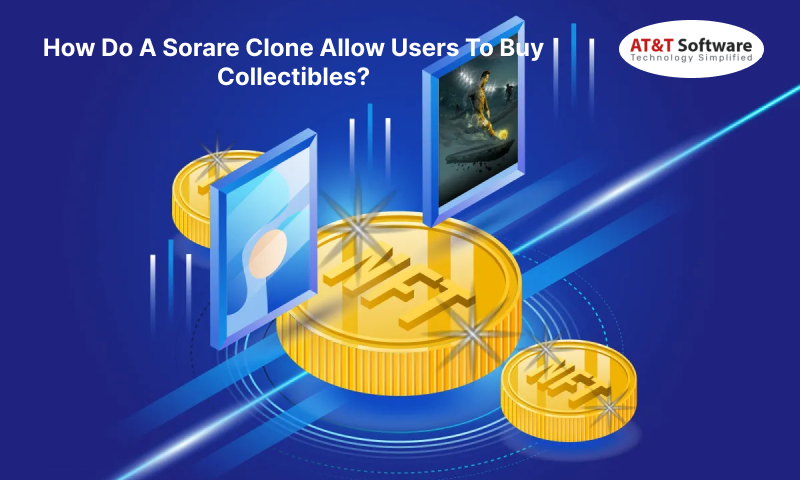 The user must submit a bid on the item that the seller has placed up for auction to purchase a collectible on Sorare. Their bid will go up against those made on the same token by others. The bid will win the auction if it provides the seller with the best price compared to other bidders. If not, the bidder will receive their money back through ETH or credit card. Once won, the item may be displayed in the buyer's gallery.
How Can Users Sell Collectibles on A Sorare Clone?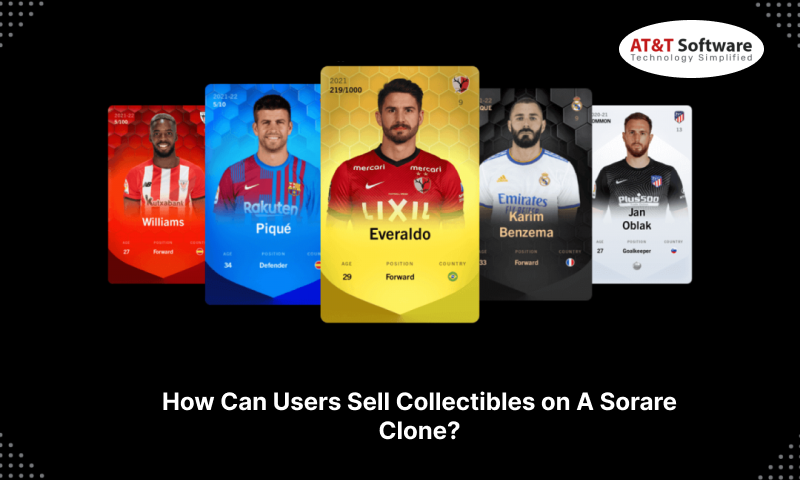 The Sorare clone admin needs to list their collectibles on the marketplace to be sold. All you need to do is select the memorabilia from your gallery, enter a price next to it, then click the "For Sale" button to get started.
A potential buyer purchases a collectible if his offer equals the seller's price. The item then vanishes from the seller's gallery, and a few days later, the money is transferred to their wallet. On the other side, if it is not purchased, the item is left in its current condition in their gallery.
Top Features Of the Sorare Clone App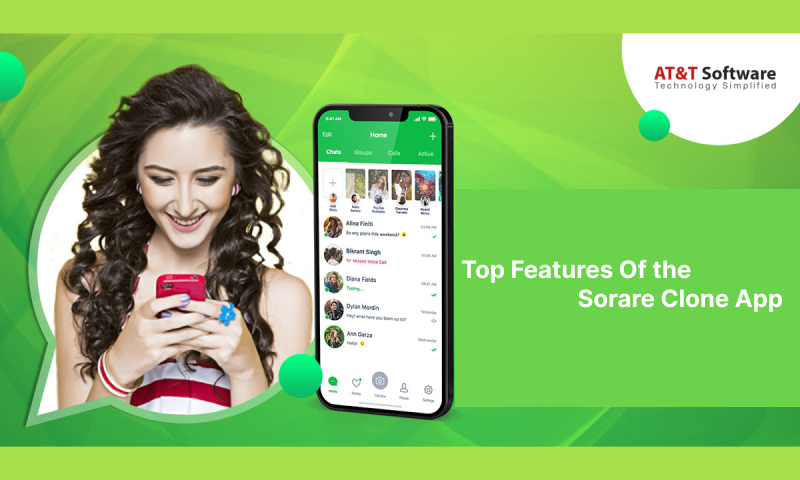 When we talk about a comprehensive application like this one, it is essential to have a good idea about the features offered.
Remember that the participants can make educated decisions about their actions because the players' performance is updated in real-time. The integration with the ETH blockchain prevents the usage of the same collectibles in two different teams, safeguarding holders against fraud.
Due to the high volatility of NFTs and cryptocurrencies, participation risk also plays a significant role in this business model. Sorare eliminates this participation risk because tokens are bought via reputable club distributors.
Some of the top Sorare clone app features we offer are mentioned below.
● Crypto Wallet:
The first feature we will discuss is known other than the Crypto wallet, which has made the entire functioning very easy for the clients. You can choose to store your cryptocurrency in this particular wallet and then use it either for trading or even for buying better players if you wish to do so.
● Digital Collectibles:
The next feature we will discuss is the Digital collectibles, which are equally essential and listed as virtual assets. This particular feature is crucial and must be incorporated for a better experience.
● Market Place:
We cannot forget that apart from using football as a medium, this particular application is also a very promising NFT marketplace. The base of the Sorare clone is that it provides an opportunity for trading cryptocurrency, which can only be facilitated when the marketplace feature is well built. Users cannot only choose to enlist their assets for auction but also go for instant sale.
● Fantasy Football Game:
And finally, we will also talk about the Fantasy football game feature. In the most straightforward words, we can say that this is a good experience that will ensure that the users can find interest in the same.
How Does A Sorare Clone Function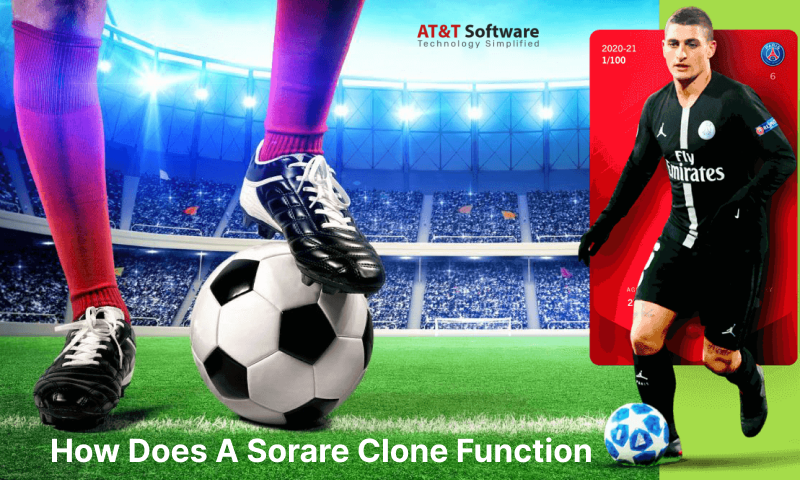 On the Sorare clone platform, users must register for an account by providing their email address, phone number, and connection to their cryptocurrency wallet. Combining social network accounts, such as Facebook and Google Plus, is also possible to simplify login. The KYC/AML process is finished using the Ramp network.
A league must first be joined by the participant for them to assemble a 12-person free squad. They can also make lineups based on the actual games that are taking place that day. Rewards and awards will be given out based on the best possible Lineup.
The players can use the defenders, goalkeepers, forwards, and midfielders' five tokens to participate in tournaments and games. The players will receive certain rewards based on their total points at the end of the game.
For new tournament updates, players can check the website that sells Sorare clones. As a weekly assignment, participants must also participate in a tournament. The system will deliver Ethereum coins and digital collectibles to the winners' suitable digital wallets immediately.
The Bottom Line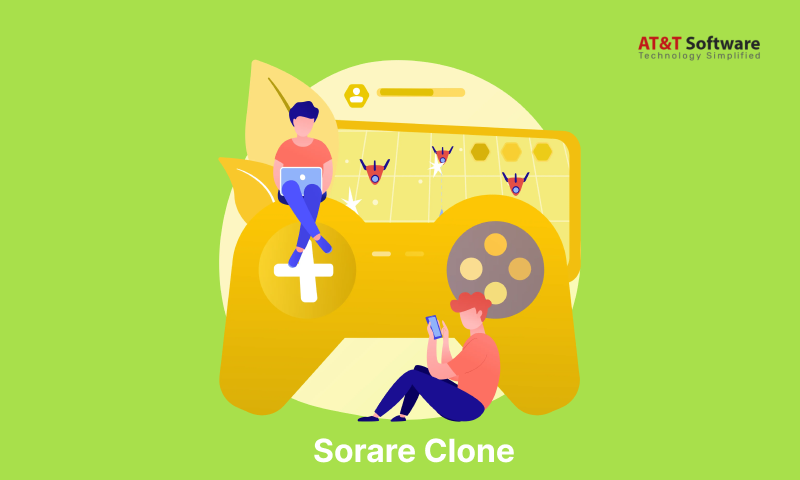 If you are looking for someone who can craft you the best in this particular domain, then we have to say that our experience does come in handy. Feel free to contact us at WebRock Media, and we will ensure to craft the application for you. You can also add a few specifications according to your needs!