I hope you enjoy reading this blog post.
Would you like to get expert advice? Click Here
home / blog / SuperRare Clone Development: App Features and Functionalities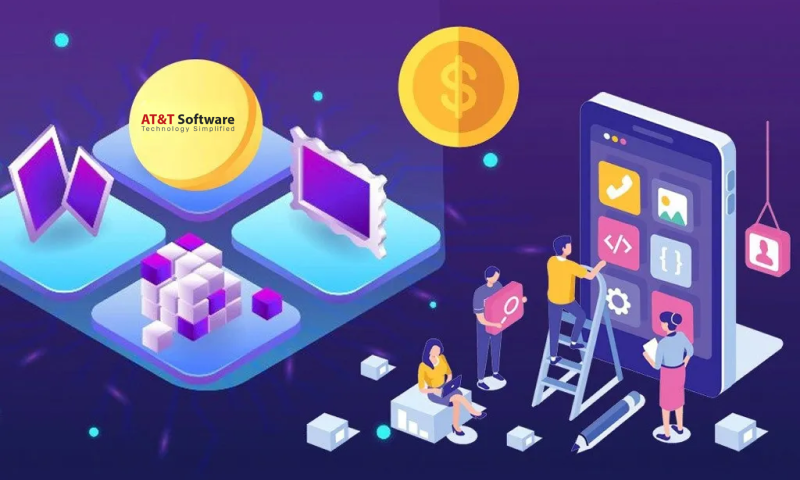 WebRock Media offers top-quality SuperRare app development services at an affordable rate. Speak to us today to discuss your SuperRare app development project requirements.
The pre-designed NFT marketplace clone script, SuperRare, is popular in the global cryptocurrency industry. It is a fully optimizable clone script created especially for aspiring business owners who wish to enter the NFT industry by practically building an NFT marketplace. It is a feature-rich white-label NFT marketplace application built on the Ethereum blockchain system. The SuperRare clone script has been created, tested extensively, and prepared for use.
What would the world be without artists and their prized possessions – the art? We all know that if there is one sector that will never become redundant, no matter what the stage is, it is undoubtedly none other than art. Hence we have tried to use this notion and then added our twist. Do you know what NFT means? In the most simple terms, we can say that NFTs are known to be Non-fungible tokens that have become an up-and-coming industry.
The industry is growing every day, and consequently, there need to be many more promising options that can be resorted to as digital collectibles. As we have already mentioned, most of us will rely on this point that art is something we all love, and collecting the same is a passion for many across the globe.
It is also essential to mention here that you do not always need to be an artist to appreciate art. Hence at WebRock Media, we have tried to take up the onus and make sure that we can give the SuperRare clone a promising twist. We know that every company will have its requirements, and abiding by the same is our topmost priority. So all we want to do here is modify accordingly.
The SuperRare clone app is one of the best options in this sector, and the more you use it, the more you will automatically have a better idea about the same. The usage. The application procedure is also straightforward. We will try to explain it with the features available for the users because this is a white label solution you can choose to add to your specifications for branding.
Build An NFT Marketplace with Our SuperRare Clone Script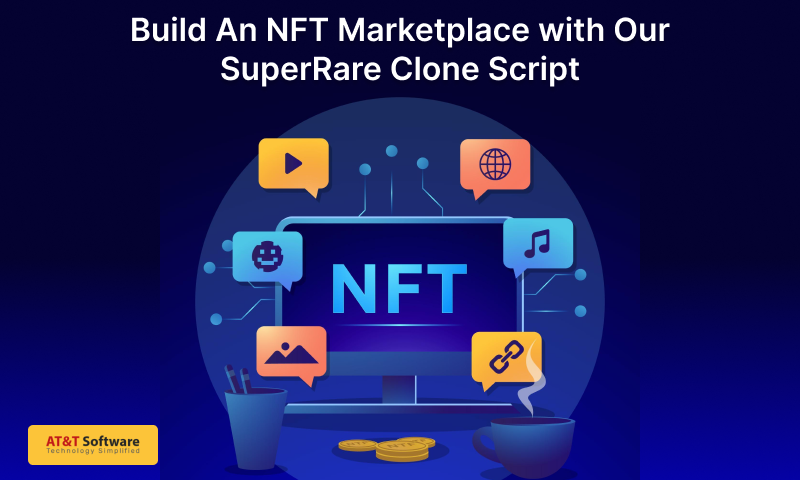 We at WebRock Media can quickly create an NFT marketplace on the Ethereum blockchain that is 100% identical to SuperRare by using the premium SuperRare clone software. Additionally, this clone script's methodology will be identical to that of SuperRare, the current platform. As a result, any digital goods can be traded by your users under the guise of NFTs.
Animations, 3D artwork (made with programs like Photoshop), GIFs, mash-ups, films, and papers are all examples of digital objects. In addition, you can build a social network-style NFT marketplace platform that serves as a gathering place for creators and NFT fans using our SuperRare clone software.
Why Should You Use Our SuperRare Clone Script To Launch An NFT Marketplace?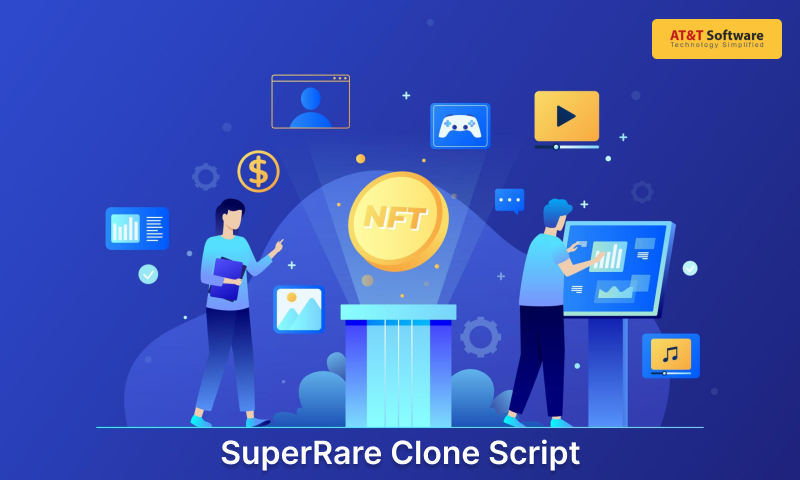 We offer a quick app development service to meet your business needs. By linking their crypto wallets, art enthusiasts may instantaneously and securely buy NFTs. A clever and practical way to launch an NFT marketplace company on the Ethereum network.
The SuperRare clone script provides compatibility for multiple currencies. Supports a variety of transactions, including auctioning and bidding in addition to direct purchases. Users can receive real-time information on the newest and most popular NFTs. A strong, intuitive admin panel that lets you control all activity.
Based on smart contracts, your NFT marketplace will be completely safe, and it will be very difficult to steal NFTs from the repositories produced by our SuperRare clone script. The SuperRare clone script facilitates revenue generation through minting, trading, and bidding on NFTs.
What Does the SuperRare Clone Application Mean?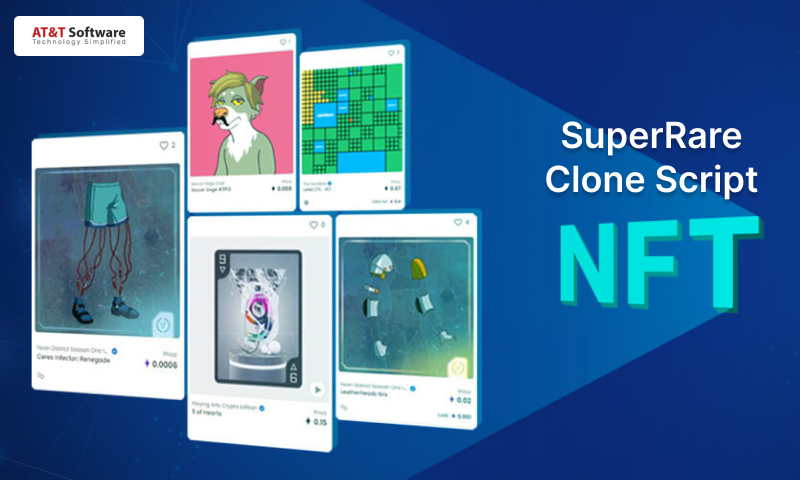 Let us first have a better idea about what the SuperRare clone app means before we delve deeper and find out the features which make it much more different than others. The first thing about this application is that it is used to list artwork as the accepted form of NFT. It is a unique sector, and most people do not tend to have many ideas about the same.
As you might have made out by now, it uses the Ethereum Smart contract, which is equally promising and provides a secure network to administer. It makes sure that the artists have the platform to release their unique digital work online and that, in turn, can very well be listed as rare and, at the same time, collectible. The process is encouraging, and the more you know, it becomes easier to comprehend.
It is a ready-made solution, and once you make the purchase, you automatically get the framework very quickly and at your immediate disposal.
What Are The Best Features About The SuperRare Clone Application?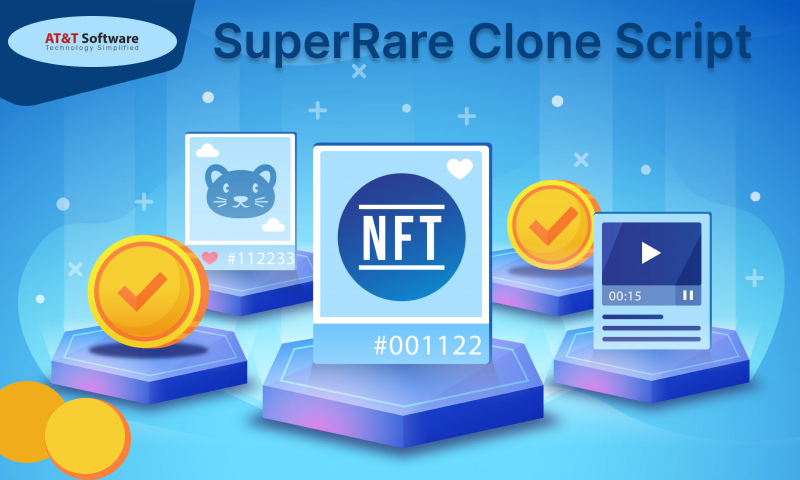 Once we have a preliminary idea of what this SuperRare clone app isall about, it is automatically essential that we come forward and talk about the features of the SuperRare clone app, making it a one-of-a-kind option. Here are the top features we add in the SuperRare clone.
Storefront:
The first feature we will discuss is the storefront, which gives a basic idea of what you can expect. The best thing about this feature is that it provides all the information on just one page.
Collect Digital Art
Our clone script for very rare items is based on an Ethereum platform that enables users to create, acquire, and sell ownership rights to collectors using non-fungible tokens.
Search:
None of us have the option to keep on searching for the desired option, and hence the search option makes it much more convenient for us.
Follow Popular Artists
Our ultra-rare clone script enables customers to follow their favorite artists and owners, receive updates on their most recent creations from them, and purchase their collection.
Filter:
You can also filter the options very quickly and get access to only the information you are searching for.
Creation and Status of Listing:
Next, there are options that very easily allow you to create the listings that will help people come across your artwork. You can also choose to access and have a view of the status of the listing as well.
Bidding Option:
Bidding is an integral part of our entire structure; hence, we have added an option that allows you to do the same very quickly.
Decentralized Protocol
We develop our SuperRare clone script in a completely decentralized protocol. Therefore, users can follow the transaction details of the listed NFTs in the market.
Wallet:
An e-wallet works exactly like your physical wallet. So it comes in handy when you need to make an immediate transaction. Our SuperRare clone script is scalable to support additional chain wallets and supports all Ethereum-based wallets, including Metamask and Atomic wallet.
Single Interface
Our ultra-rare clone script offers consumers a rich watching experience and the best viewing on mobile, desktop, and tablet platforms.
Ratings:
And finally, the rating option has been provided so that one can have a better understanding of what the reviews are among the users.
Top Security Features of the SuperRare Clone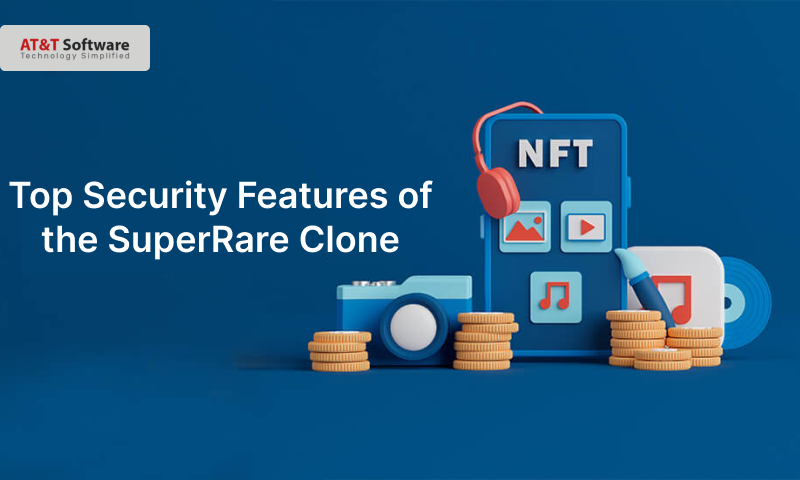 Native Security features
SSL protocols Support
Inbuilt SSL security
End to End secure transactions
End-to-end encryption
Incoming and outgoing API security
Complete protection for digital arts
Encryption and decryption of digital arts
Secure transactions
Secure crypto wallet integration
Why Hire WebRock Media for SuperRare Clone Development
WebRock Media is among the best NFT marketplace clone script developers in the cryptocurrency sector. If you want to launch an NFT marketplace that is profitable for you, you must connect with us immediately and discuss your requirements.
Additionally, if you want to give your social networking strategy a twist to build and retain buzz about your company and, as a result, increase sales, you must launch your app now. The best choice for you is our SuperRare clone script. You get all the functionality you will ever need with our clone script. Our premium SuperRare clone script can simply integrate into any setting, whether you want to run your marketplace on a web-based interface or a mobile app.
We include strong security protections and top-notch technological features in our SuperRare clone script. In addition, our clone script supports a variety of NFTs in the form of films, graphics, animations, 3D images, audio, and more. Your users can simply exchange non-fungible tokens between multiple wallets once these digital assets have been transformed into NFTs.
We are one of the industry leaders in the blockchain space and have a pool of talented blockchain developers, which is another reason to get your SuperRare clone script from us. In addition, we are well familiar with this script. With the help of our bug-free SuperRare clone script, we have set up numerous NFT marketplace systems. In addition, we have completed 350+ cryptocurrency and blockchain projects for reputable clients worldwide.
Our SuperRare Clone Development Stages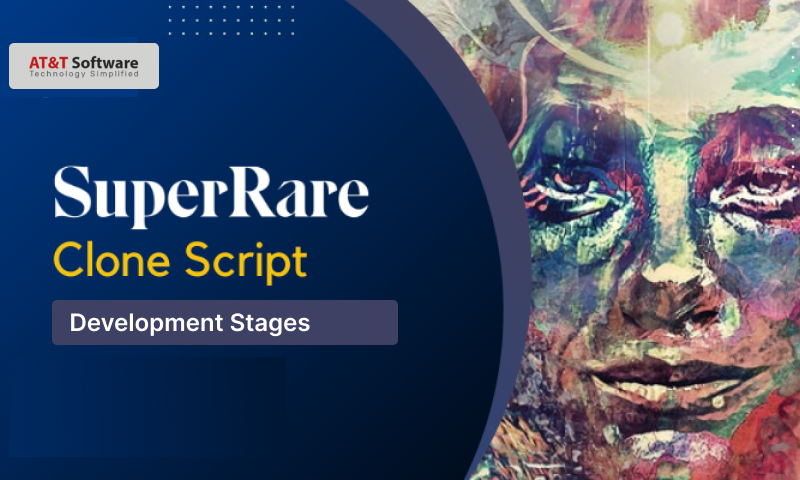 Discussing Requirements
As you want to launch your SuperRare clone, you must contact us to discuss the app development requirements. We will analyze your requirements and come up with the best solution. We are an experienced team of developers who can promptly examine the project's feasibility. Once we have sorted out the nitty-gritty, we can give you our strategy to use our SuperRare clone script to develop your NFT platform.
Project Planning
We make a solid project plan before commencing with the work. This will offer you a visual concept of how your web interface for your mobile interface will flow and how your users and digital artists will utilize and engage on your platform.
App Designing
Using our SuperRare clone script, we will design and develop your NFT platform based on the analysis and approval of the prototype. This includes coding and UI/UX design based on your preferences and branding requirements.
App Development
After receiving your representation, we will start working on the application. This entails making the necessary database connections, integrating the SuperRare clone script with the overall application we build, and customizing the SuperRare clone script. It also entails creating an incredibly appealing user interface.
App Testing
We pass the app through a rigorous testing phase to ensure it is safe for use and meets all the criteria of a successful app.
App Deployment
We will install your platform and social network on the web once we have programmed and tested it. If we have created a mobile application, we will publish it in the relevant app store.
The Final Wrap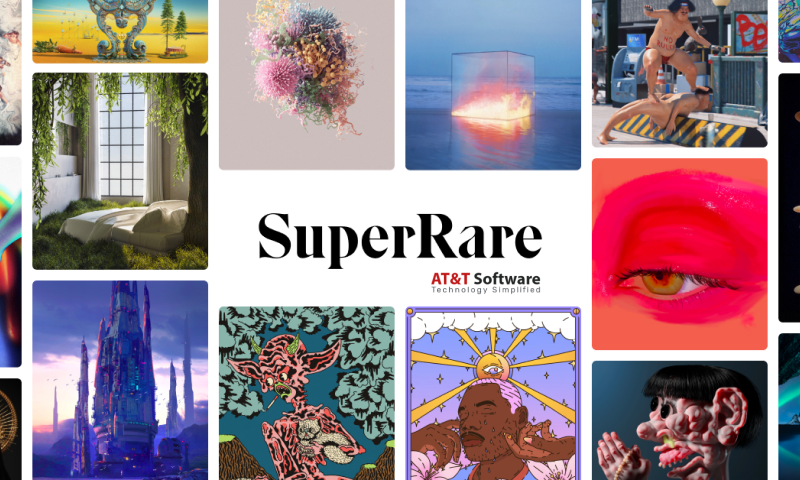 If you also want the SuperRare clone app, contact WebRock Media today, and we will help you with the best app development solution. All you need to do is get in touch with us and discuss your requirements, and we will work to get the structure sorted out for you.
Contact us today and let us deliver you a white label SuperRare clone.