I hope you enjoy reading this blog post.
Would you like to get expert advice? Click Here
home / blog / Tik Tok-like App Development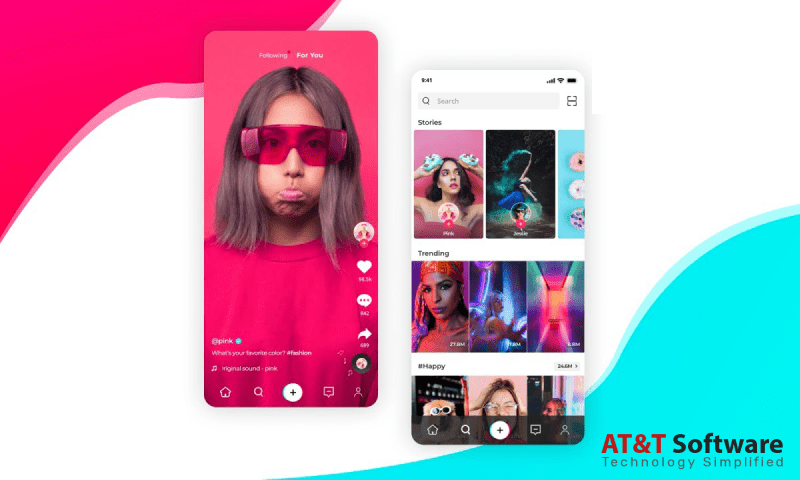 TikTok has become a rage among youths who love to make and share their videos online. It is one of the most popular video-sharing platforms, allowing video and film content. As the app offers numerous filters and editing effects, users can edit their clips beautifully and instantly. 
TikTok is an ideal platform to show talents and share information with a vast audience base. Users can save all their videos in the settings. If you want an app that is similar to TikTok, WebRock Media can do it for you! But it's essential to consider essential features beforehand. You can consider MVP building with certain primary functions and then add innovative and advanced functionalities. Our developers can build an MVP and help you in solving any technological issue. 
TikTok-like App Development is time-consuming and costs high. So, you can build an app with certain basic features and launch it immediately. The MVP app version allows receiving feedback from the target audience and deciding which features to add later. 
Take a look at the basic and advanced features that we add to your TikTok-like app:
Sign-up and Login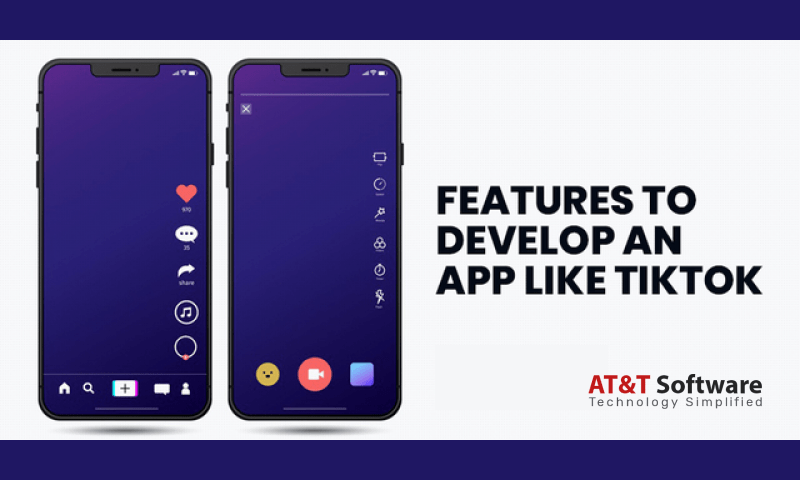 To post content, users need to sign up and log in to post their content. You should offer various options for sign-up and login, such as phone number, email id, and social media.
Edit Options
Allow your users to edit and customize profiles. They can change profiles, create usernames, add images, bio, and other credentials. 
Video Upload
To make your TikTok-like app popular, you need to offer users a simple way to upload videos. Add easy video upload and sharing options on your app.
Video Edit
Besides upload, users should also be able to edit videos on your app. Add primary options such as speeding up, flipping,, and switching on 'beauty' mode.
Effects and Filters
When we build your app, you can add different effects and filters to your videos. So, we add a feature and unique filters that let your users do the same.
Sharing
With your app, users can share their posts on other social media such as Twitter and Facebook. Moreover, it enables users to connect with other social media accounts through profiles.
Like and Comment
All users can like and post comments on videos they watch on the TikTok-like platform. They can check out the "liked" posts on specific tabs. 
Notifications
Our app developers add a "push notification" function to inform users regarding comments on videos' likes, comments,, and other updates. Google Cloud Messaging (Android) and Apple Push Notification Service (iOS) are mainly used to implement notifications.
Admin Panel
Admin panel provides several functions like user management such as delete, edit or block users. Furthermore, the app helps count posts of specific users, giving data about new users,, and much more.
Some Advanced Features to Add in TikTok-like App Development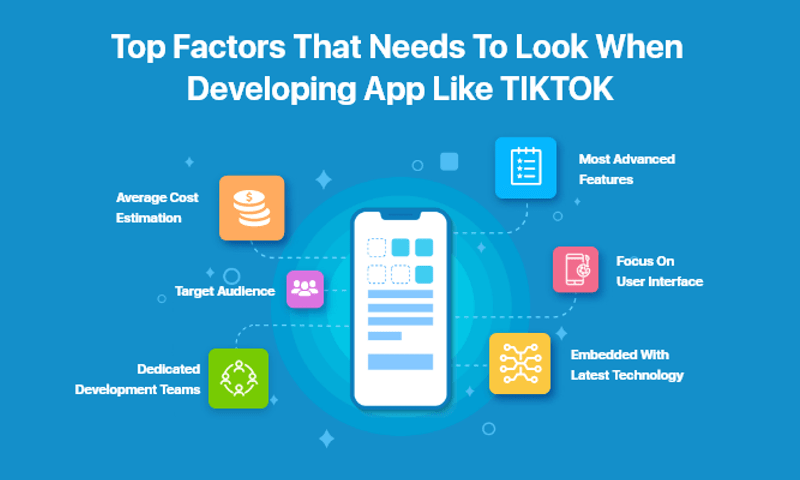 Pee-registration Video Preview
TikTok allows checking some trending videos before signing up. As a consequence, new users can check the content. Users must sign up to like/comment on posts. 
Location-centric Content
TikTok-like app development focuses on an advanced feature, i.e., location-based content,, that helps users locate their devices. The app provides the content posted by other users in the exact location. Moreover, users can add their present whereabouts to videos.
AR Filters
As AR filters have become popular, you should add this technology to your TikTok-like app. We can build a great AR library. If you use this feature in your app, it will likely grow trendy. 
AR Face Detection
 When building your TikTok-like app, we can add a variety of advanced features. Our developers focus a lot on MVP development to make a difference to your app. 
Live Video Streaming
TikTok doesn't have this feature these days. Though social video apps tend to have a feature that enables users to shoot a live video and interact with followers. 
Real-time Analytics
The real-time analytics feature in your TikTok-like app allows you to check the broadcasters and love viewers on the graph. Moreover, it delivers data regarding the number of likes and comments.
How to Build a TikTok-like App Easily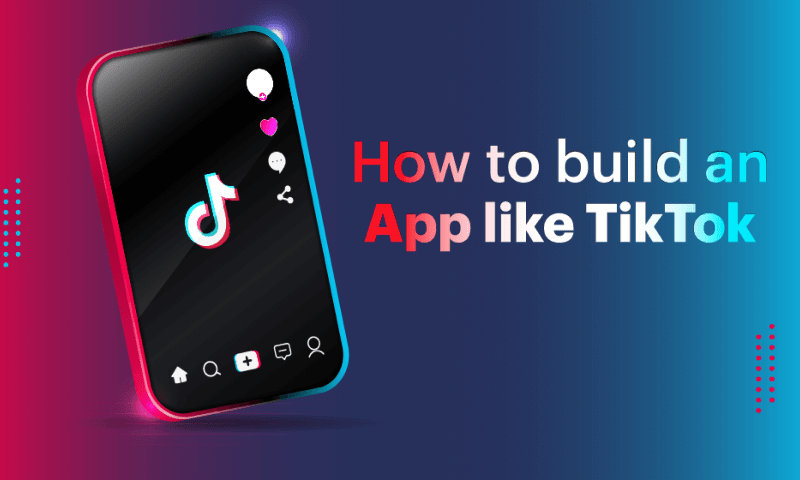 To build an app like TikTok, hire dedicated developers from us and consider 's tech stack's tech stackyour future app's tech stack. When you hire our skilled app developer temporarily(daily, weekly or monthly basis), you get high-quality service at an affordable price.
What is the Cost of TikTok-like App Development?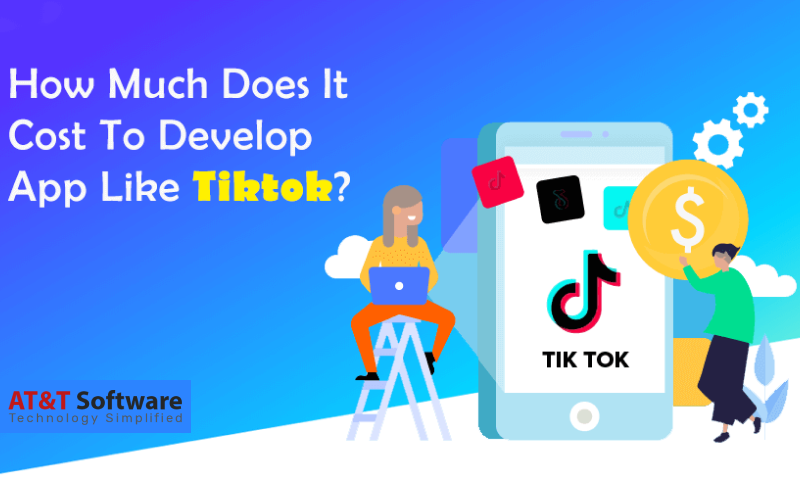 The cost of TikTok-like app development varies from one company to another. When you hire us, you get the service at a reasonable hourly rate. We implement a variety of cutting-edge technologies to build an app like TikTok. 
For native app development, you need to select a programming language such as Kotlin(Android) and Swift (iOS). If you want cross-platform development, we can effectively use Flutter for app development. 
What are the Factors that Affect the Final Price of Your TikTok-like App?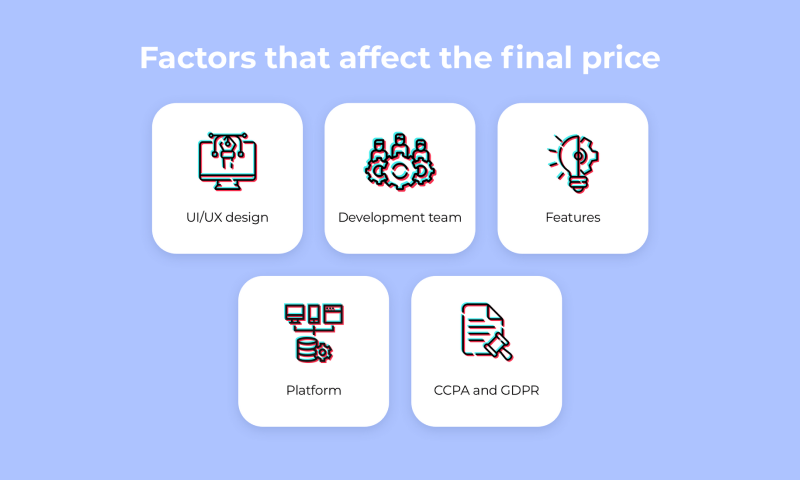 When building an app like TikTok, you need to consider various factors that affect the final price.
Here are they:
Platform
We all know Android and iOS are the two most popular platforms. To extend your customer outreach, you should have an app that works smoothly on both these platforms. 
When you have a limited budget, pick a platform depending on target customers' interests and preferences. Did you know Instagram was first launched on iOS? After a year and a half, it was developed on the Android version. 
IOS app development usually needs 20% to 30% less time than Android app development as more devices run on the latter platform. So, it's essential to give more support for different OS versions and screen resolutions.
Features
Before building an app like TikTok, prepare a list of essential features. The critical elements of an app development cost are features and their complications. When developing advanced features for your TikTok-like app, takes more time. 
Design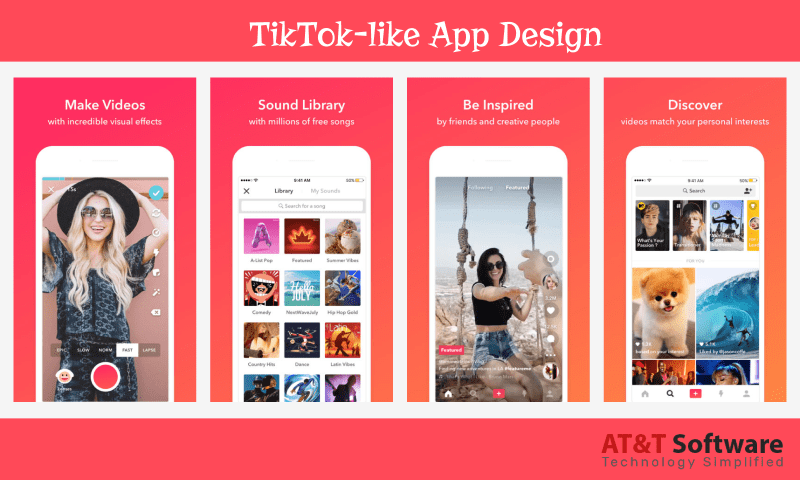 App designing is tricky and thus needs more time and money. Users expect a lot these days from an app. You should build an intuitive and user-friendly UI/UX design that can attract new users and help gain their loyalty.
Get in Touch With Us To Build a TikTok-like App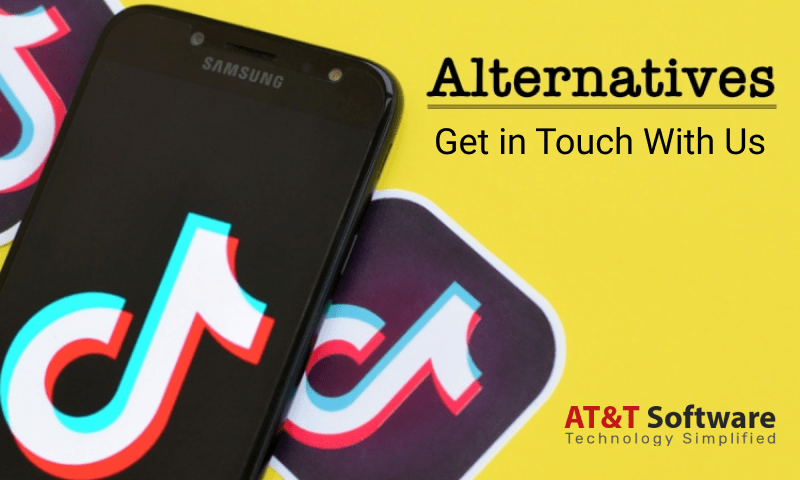 TikTok is extremely popular. Your app can be more popular if you add the best features and functionalities to it. Our dedicated, skilled,, and efficient developers can do it for you!
So what are you waiting for? Get in touch with us to hire our developer and get your work done.