I hope you enjoy reading this blog post.
Would you like to get expert advice? Click Here
home / blog / What Does It Mean By IDO Token Launchpad Development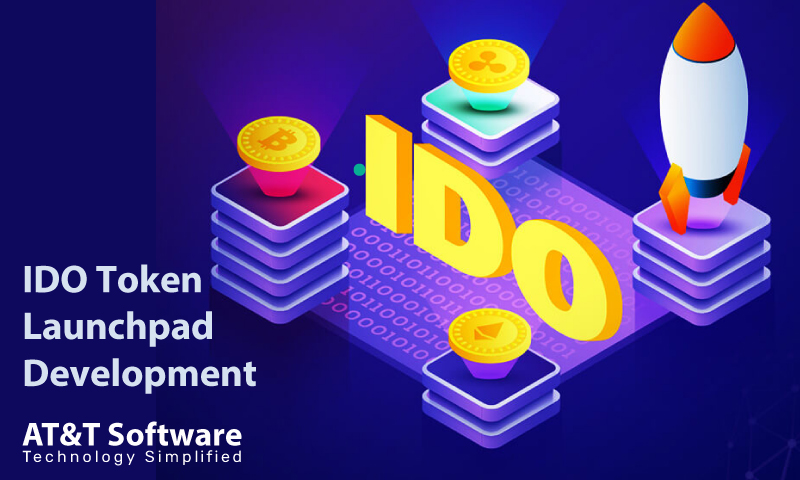 Crypto projects are slowly but steadily have grown into a magnificent platform that has takers and traders worldwide. Despite initially being flagged by many authorities and financial institutions, lately, there have been many instances where governmental authorities have agreed to regulate the coins. IDO Token Launchpad Development has started to grow as things are cooling down.
Technically speaking, an IDO token launchpad is a platform for fundraising for your crypto project. It is a decentralized platform where different companies worldwide can enlist their crypto projects and look for authentic investors who are genuinely interested in propelling funds to empower your business and benefit them.
Investors can also find their niche from the number of crypto projects listed on the platform. The investor will have all the planning and strategies in place for the project's vision, solving specific business problems, and a definite idea of what path the business should go. This way, soon after the IDO Token Launchpad Development, investors can take their time to research the project and safelist themselves by purchasing tokens that will instantly reward liquidity to the token.
The tokens are added via different crypto projects initially for the DEX offer. Historically, the IDO offering is the most appropriate and superior fundraising method, succeeding older methods such as Initial Coin Offering (ICO), Initial Exchange Offering (IEO), and Security Token Offering (STO). The decentralized IDO launchpad platform only lists verified projects, attracting investors at a larger rate to fund these projects without worrying about being scammed in the process.
How Can IDO Token Launchpad Development Benefit?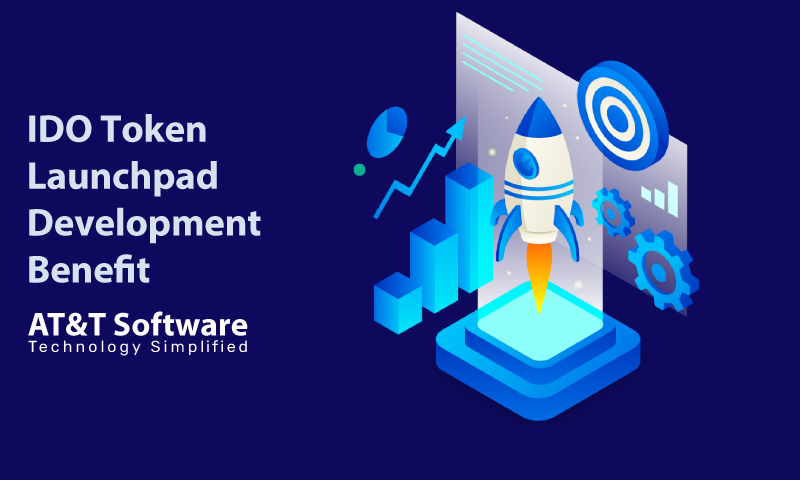 In the case of IDO Token Launchpad Development, investors can keep a lookout for potential tokens that could benefit them. After choosing a project, they will be required to go through a few steps. Firstly, they will have to link their digital wallets with the IDO platform. Then only, they can start purchasing native tokens, as many as they want. In some cases, the investor could also request whitelisting in the hope of early access to buying these tokens. So, let us look at the full benefits of the IDO token launchpad in detail.
Swift Trading
In the IDO process, the investors are allowed to start trading as soon as the IDO tokens are live over the platform. They can buy tokens in a huge quantity from the decentralized IDO platforms. The investors can also check out upcoming crypto projects, and if something piques their interest, they can request to be whitelisted. This gives the investors a rare advantage of buying tokens as early as it gets launched. Early buying of such tokens has also been linked to lower price purchasing. However, the investor can sell them at a higher rate to ensure profit.
Cost-Effectiveness
Smart contracts are a crucial thing for crypto platforms. It contains all the info and data surrounding the regulation of these tokens. Smart contracts are stated to control the entirety of the liquidity pool. Creating a smart contract has some charges attached to it. Initial DEX offering or IDO Token Launchpad Development also charges for smart contract creation. However, it is relatively low, compared to other platforms of the same caliber.
Credibility
When listing crypto projects on the IDO platform, the developer must submit a few documentation and proposals. The decentralized IDO platform verified these proposals and documents thoroughly before getting the project enlisted. These documents are considered to be proof of legitimacy and feasibility. Based on this info, the investors can get certain clarity about the tokens. Without this, the tokens may not even be listed due to a lack of credibility and authenticity.
Instant Liquidity
Liquidity is the most important thing for investors when signing up for a crypto project. IDO Token Launchpad Development provides the required liquidity to the crypto projects. It can do so using liquidity pools. The DEX platform supports several crypto coins. Hence, the tokens created for a new project must be paired with altcoins recognized by the platform. When the tokens can be paired, the investor can trade these tokens in small to large volumes increasing the value of the tokens eventually.
Open Fundraising Tool
As soon as a crypto project is listed on the platform, every investor can purchase tokens from the platform irrespective of their stature and capacity. An IDO is an open fundraising platform, so it must allow every user an equal opportunity to take part in trading over the IDO platform.
Salient Features For IDO Token Launchpad Development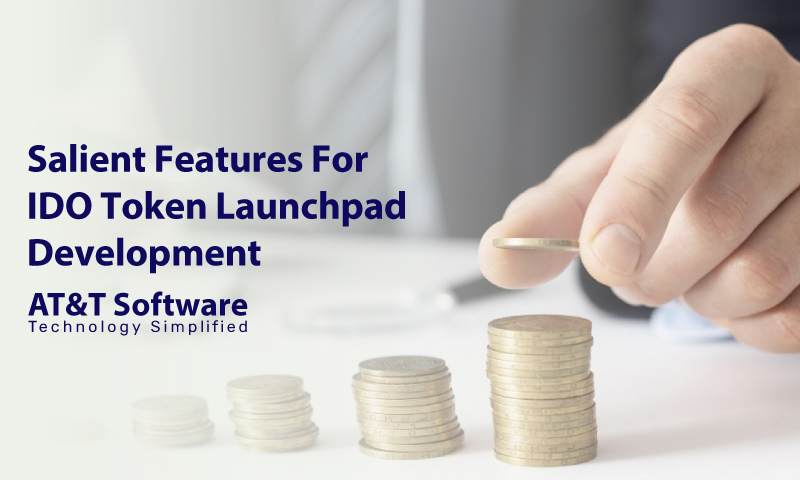 While IDO Token Launchpad Development, there needs to be certain research and discussions around the features integrated into the platform, binding the tokens of all stature. It is primarily a fundraising platform; hence, it is quite accurate to include features that will attract investors to get involved in the matters. You can do your research from existing platforms. However, we have chalked out a few salient features that are by far the most important at this moment in time.
Compatibility
The DEX platform cannot be complete without the inclusion of different tokens. That is to say, the platform has to be compatible with other altcoins and can trade all these crypto coins smoothly. The platform should at least be compatible with popular blockchain technologies like Ethereum, Binance, Polygon, etc. This will make crypto coin trading quite easy and beneficial for all users as they can trade with other coin programs.
Staking Modules
An IDO Token Launchpad Development introduces different staking modules for its users. Each module will have its perks. With a diverse range of staking modules to offer, the participants of an IDO platform get diverse options to choose from and only settle for what's best for them.
Wallet Integration
Digital wallets are the most important thing in today's time when most people accept digital trading and transactional options rapidly. Wallet integration is inevitable for a decentralized crypto project fundraising platform like IDO. There are acclaimed wallets like MetaMask and TrustWallet, which have been quite popular. You can integrate one of these wallets so that your users can store their tokens in them.
Instant Token Allocation
When a crypto project gets listed on the platform, investors can instantly whitelist themselves if they happen to like a project and want to get involved directly. When the tokens are finally live, the investors can instantly request to buy. The investors can purchase tokens in a bulk amount at the initial hours of the launch to get them at a minimal price. They can sell them at a higher rate later to profit from this gamble.
Liquidity Pool Management
Every IDO Token Launchpad Development needs to ensure a liquidity pool, without which investors have no reason for pulling up to your platform. As every token could have a separate liquidity pool, it is important to include a managerial option. The platform will have an admin or a group, which will be appointed to take care of the managerial functions over the platform.
Verification
For credibility purposes, during token development, there are certain proposals and documents are considered for submission. These proposals and documents are verified and cross-checked by the admin team. This allows the investors to trust the platform and trade coins without getting scammed in the process.
IDO Token Launchpad Development Criteria For The Developer
IDO Token Launchpad Development is not merely a matter of joke, and it requires a vast amount of researching and consulting to get the desired outcome. When you are hiring developers for the job, there are certain things you need to consider about them. As you set on your search for developers, you will start to notice the difference.
Long-Term Support
You will need to get in touch with the developer that can clearly understand your vision for the tokens. Following this ideology, the developers will provide immense support from their end to help build the project up. Once the project is up and live, you will still need to have good conduct with the developer, in case there is some issue after the coins are out for trading.
Experience In Blockchain Technology
IDO Token Launchpad Development cannot go without blockchain technology. Hence, the developer also has to have certain expertise and experience in this technology field. Blockchain technology is fairly new, but it is the only viable option to count on for crypto platforms.
Platform Security
As a crypto platform that ensures trading, security is a must. Before starting any project, the entrepreneurs and developers will discuss the security options to include. The IDO platform needs to ensure security, otherwise, investors may not find it safe enough to contribute to funds for fear of getting scammed at the end.
Multi-Chain Compatibility
Multi-chain platforms have become the recent trend of the time. And, IDO Token Launchpad Development should not fail to consider it either. The multi-chain platform helps fasten the transaction at the same time while lowering the price of the entire process.
Testing Before Launch
At last, when the tokens are ready to be taken on live on the IDO platform, it needs to be tested. As the moto of posting these tokens to attract investors for the fundraising, it needs to test, so there remains no major flaws or blunder for the investor to pick out.
Conclusion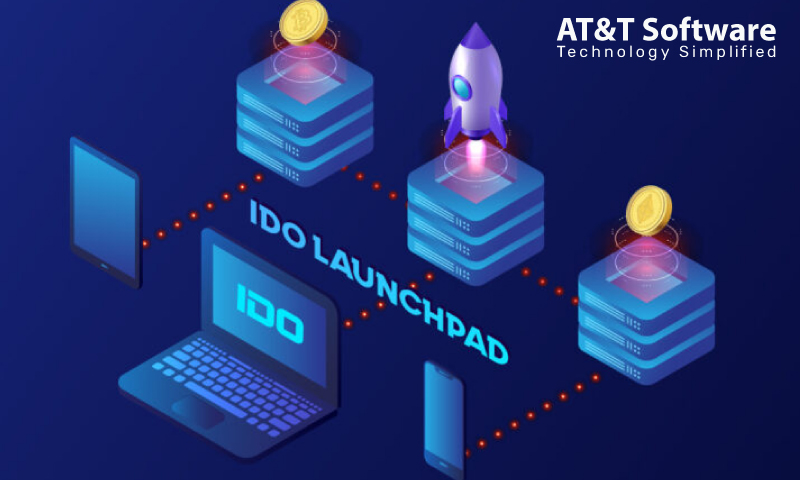 You need to consider quite a few things while IDO Token Launchpad Development. This article has tried to cover everything that typically goes behind developing tokens. Any entrepreneur wishing to join the industry can take some important notes from here.