home / blog / What You Get In A Task Rabbit Clone Development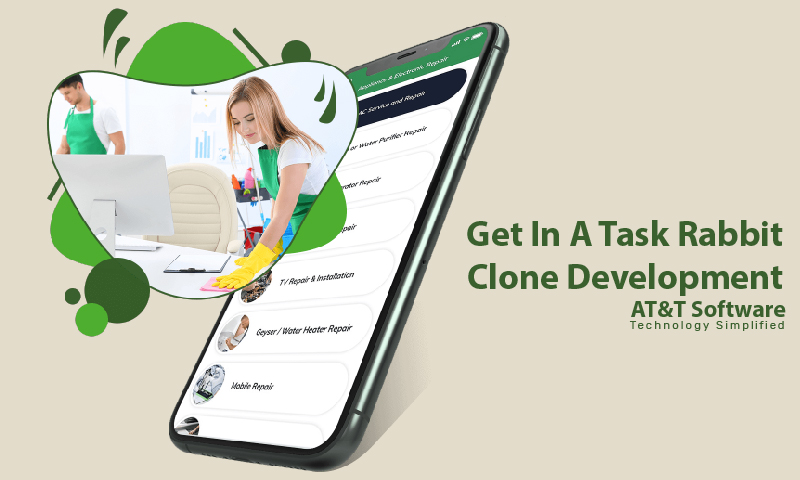 Apart from the governmental services and big industries providing different services, there are all sorts of small and local service sectors which have been a staple in our civilized society. We are talking about handyman and other miscellaneous services, which are crucial in many genuine circumstances. And a digitalized version of such services can be found in a Task Rabbit Clone.
List Of Services Offered By A Task Rabbit Clone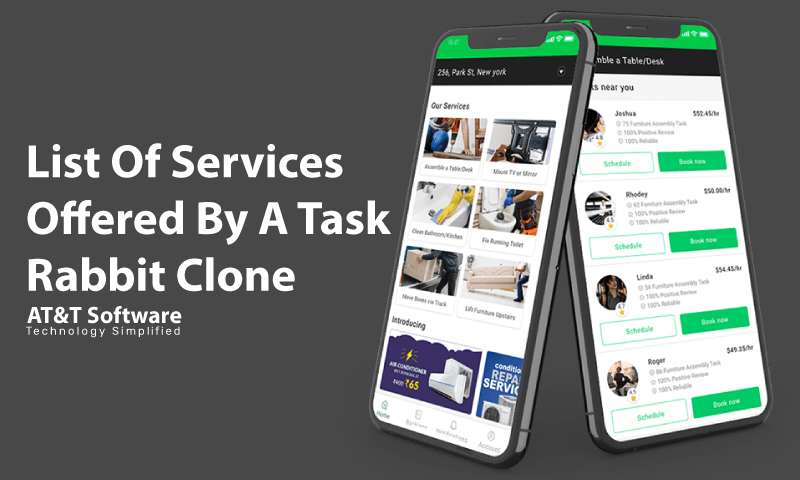 An infinite list of services can be included on a Task Rabbit Clone application. The whole app platform is built to empower customers to hire assistance from professional freelancers and settle the payments according to charges noted by the platform. Let us look at the range of services provided through an online miscellaneous services platform.
As emphasized before, it is popular for being a handyman service. Thus, the platform will contact laborers, independently providing mounting, furniture assembling, yard work, and home repair work.
It can also be one of the delivery options. Food, grocery, gift, and alcohol substances can be delivered using the Task Rabbit Clone.
Cleaning assortments like residential cleaning, apartment cleaning, or, for instance, professional house cleaning services can also be included in the service list.
Freelance house painters are also part of the Task Rabbit app. You can hire them for interior and exterior painting of the house. They can also provide outdoor and commercial painting.
Housemaids can also be found on this platform for domestic work and the essential needs of the inner house. You can also look for healthcare maids with basic medical training to look after ailing patients.
While cleaning your house is surely an important consideration, it is also equally important for office spaces, at least once in a while. A commercial or professional office space cleaning team can be contacted using the Task Rabbit Clone.
Security is an important metric, from residential complexes to commercial spaces. One can use the Task Rabbit platform to get contracted with private, personal, or commercial security guard services easily.
As personal vehicles are becoming more of a common thing, road assistance services are also gaining priority. Task Rabbit offers car roadside assistance, towing services, and help in any emergency.
Car mechanics can also be separately called for using the app platform. Road assistance services may have a mechanic present with the service team. Other than that, car mechanics can be called on to the personal property for servicing vehicles.
A Task Rabbit Clone may also contain packing and moving facilities. Professional help can be acquired from digital service platforms for personal or office shifting.
Any carpentry task at home or office can be wrapped up easily by calling a freelance carpenter at your disposal and connecting with them online through the app.
Healthcare services are an essential service we can all agree upon. The app will have healthcare professionals, nurses, scheduled appointments, and even emergency services at the palm of the user.
Repairing furniture and booking technicians can also be accomplished with the app.
If you are interested in looking into insurance plans, you can also get in touch with brokers through the platform. Health, life, travel, medical, and any type of insurance broken will be availble on the app.
Mobile phones have been an important part of our lives for over a decade. Apart from their popularity, these smart devices have a higher rate of repairs. They are prone to damage and, above all, to prevent going outdated. Mobile technicians are also an integral part of a Task Rabbit Clone.
Independent plumbers can also be booked for an appointment using the app platform for personal and commercial use.
Television sets of all sorts; smart TV, LED TV, or other repair services related to TV sets can be obtained from Task Rabbit.
Educational options can also be included to diversify the platform. Tuition classes, private coaching, and subject or language-based tuitions courses can be taken from the platform. Professional tutors are always searching for young minds and new pupils to conduct their classes, and they can do on the platform independently through digital means.
Lawyers and advocates are part of the Task Rabbit Clone, offering their assistance. Clients can directly contact them, see their rates, and even approach them for negotiations.
There are also travel agents and tourist guides for satisfying your wanderlust. Every option is made available on an online freelance service marketplace from booking travel tickets, hotel packages, and guides.
Spa, massage, physiotherapy, and other medical, beauty, and health-related personal and professional services can also be acquired.
Fitness and Yoga training has become an important routine for many worldwide. Users can book trainers and set up appointments at their convenience.
The Task Rabbit Clone also has Locksmiths, partnering with them digitally. So, any problem with locks can easily be looked into.
Safety at home is earned from amassing ample security protection, but it also requires internal protection from insects. Pest control services are established to clear out home and office spaces, making them safer for inhabitants.
Even veterinary services can be found on the app. Among veterinary Services, you can include doctor appointments, pet grooming, dog walking, and other similar services.
Catering services are another inclusion. Since the food and restaurant industry has made a significant mark, catering services are not holding back. Digital booking of catering services is common today. This app also has a specific place for catering services.
How Is A Task Rabbit Clone Application Supposed To Work?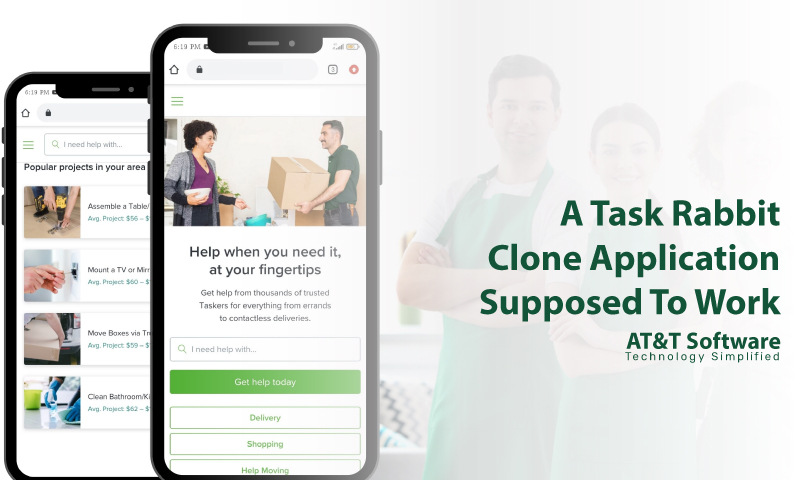 The long list of services provided by the Task Rabbit Clone is only the surface of the development process. To further strengthen its core, you will need a proper workflow. In the following section, we have classified the separate steps of the customer panel and service providers panel.
Customer Panel Workflow:
Step1: Like any modern-day app or web platform, the customer must register to use the services. They can register and sign up using their phone number, email I.D or other credentials.
Step2: Once signed in, they can browse through the platform and look for a service provider fitted for their needs. After finding a potential service provider for the job, they can request a service booking.
Step3: The service request will be automatically sent to the service provider for approval or rejection. In both cases, instant notifications will be sent to the customer.
Step4: After the booking request is approved or the services have been provided, the customer will have to pay. They can use one among the multiple payment gateways allotted by the Task Rabbit Clone.
Service Provider Panel Workflow:
Step1: The service provider log-in procedure is similar to the customer registration. The service provider may also undergo an individual evaluation or verification process.
Step2: After logging in, they will need to list the services they are capable of providing. They will need to add all the required details, personal info, price range, and other relevant details.
Step3: Once booking requests start pouring in, the service provider will have to take time to accept or decline those requests.
Step4: Once the job gets done, the service provider is supposed to receive the payment. They can slso be paid in advance by the customer.
Key Features To Consider On A Task Rabbit Clone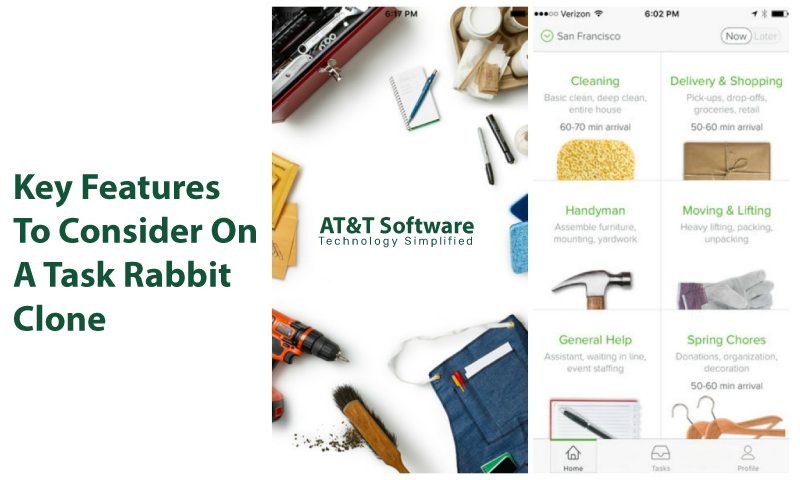 Features on a Task Rabbit Clone are determined based on the platform's workflow. There are separate features that are included in each panel. However, a generalized version is noted below, consisting of all the crucial features that an online service-providing platform thrives upon.
Multiple Services
With the list mentioned above, it is not hard to see the range of services that Task Rabbit can provide. The platform sorts these services in an organized manner so that customers can easily book an appointment.
Versatile Price Range
Each service has multiple providers offering different ranges. The customer must look thoroughly and arrive at a decision only when they have found the perfect price range.
Multilingual Support
As a platform providing numerous on-demand services online, it will need a multilingual support panel to deal with customer queries, complaints, grievances, suggestions, etc.
Location-Based Pricing
The variety of price ranges is decided based on several factors. One common factor is distance. The Task Rabbit Clone uses user location to determine the price for a specific service.
Job Exploration
Service providers from different walks of life can join the platform to provide their professional insights. They can find their niche easily and start improving their reach and build a distinct reputation.
In-App Chatting
For allowing communication between each party involved, Task Rabbit includes in-app chatting. They can discuss prices, work details, and other relevant things in the chat section.
Rating & Reviews
The Task Rabbit Clone also allows customers to provide ratings and reviews after receiving the services.
Availability Toggle
The service provider can mark themselves as available with the availability toggle option. If the availability is turned off, the service provider will not receive any requests.
Conclusion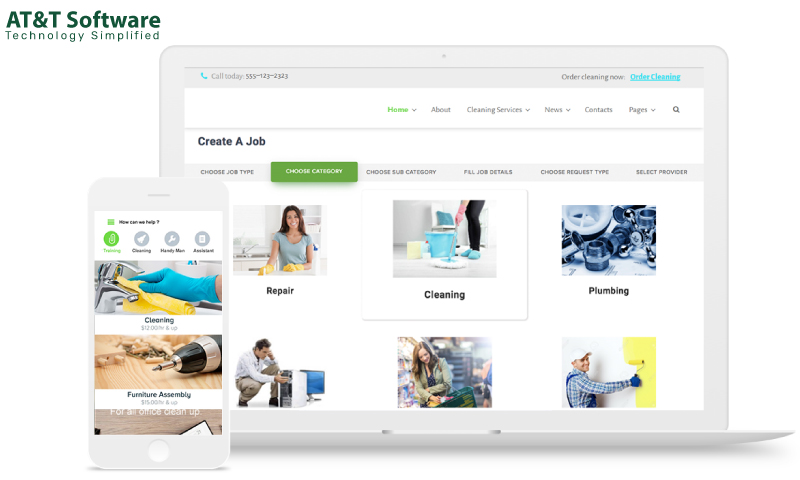 Many freelance laborers use these platforms to build their respective client bases and have regular work at their disposal. Task Rabbit Clone gives this opportunity to laborers to find their niche. Similarly, customers can also look for specific services and connect virtually with any available service provider. They can communicate with one another, book an appointment at their convenience, and make digital payments only when the work is completed.

I hope you enjoy reading this blog post.
Would you like to get expert advice? Schedule a Call
About WebRock Media LLC
WebRock Media LLC comes with an incredible team of website and mobile application developers who can customize the perfect solutions to transform your business. We think ourselves to be an ideal 'Technology Simplified Destination' as we know how to perfectly merge creativity and programming to build robust websites for our clients.