I hope you enjoy reading this blog post.
Would you like to get expert advice? Click Here
home / blog / Why Should You Go For CoinMarketCap Clone Development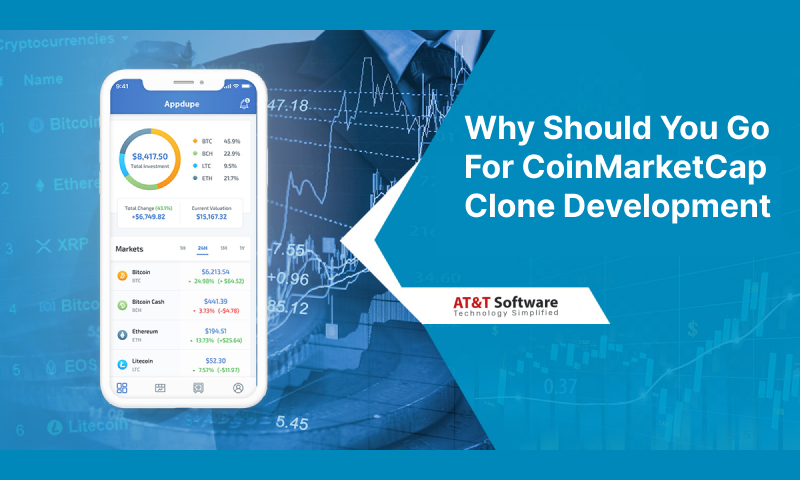 WebRock Media offers CoinMarketCap clone development at an affordable price to help you run your crypto assets price-tracking app with ease.
WebRock Media presents a high-quality CoinMarketCap clone script to help you launch a new business where you can help your clients track the price of different cryptocurrencies and make an informed decision about buying crypto assets.
Our CoinMarketCap clone comes with an advanced algorithm that provides dynamic market insights for each and every crypto coin. Many crypto-preneurs also want to be at the top of the crypto market and make it a profitable venture by attracting customers who use the app to gain insights into various cryptocurrencies.
The CoinMarketCap clone script offered by team WebRock Media helps you achieve your business goal conveniently as it will offer a great user experience. The CoinMarketCap clone is the most precise app for monitoring cryptocurrency capitalization and tracking and comparing the rates for an informed decision.
Launch your own CoinMarket Capitalization mobile app that is completely automated and user-friendly. Request a demo for the CoinMarketCap clone, and let us help you get the app now. Also, if you have any specific requirements for the CoinMarketCap clone, you must discuss that with us so that we can help you with a feature-rich app and help you attract more and more clients to use the app.
An Overview of CoinMarketCap Clone App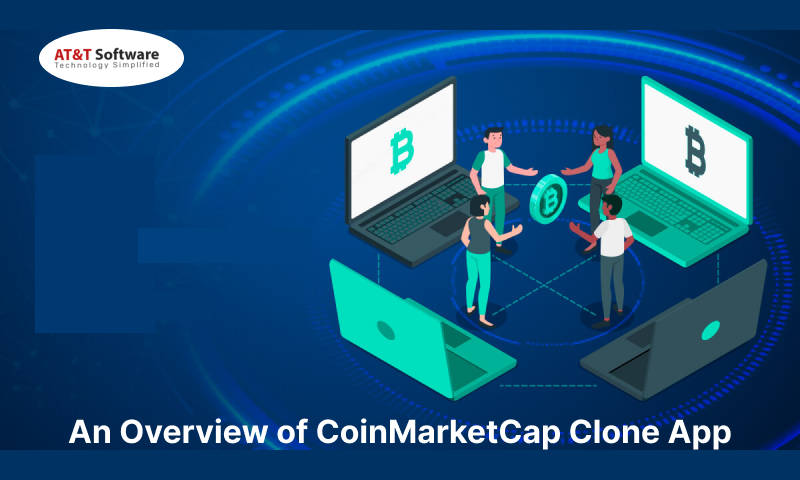 CoinMarketCap is the most preferred price tracking app for all kinds of crypto assets, and it allows crypto investors to make an informed decision on their investment and sort out their investment portfolio accordingly.
CoinMarketCap's mission is to make crypto more accessible to customers worldwide by providing high-quality, unbiased, and trustworthy data and allowing consumers to make informed decisions before making an investment in the rapidly growing crypto industry. If you want to launch a CoinMarketCap clone, it is the right time as you can tap into a lot of customers to use the app, and you will undoubtedly be able to generate a high income from the app platform.
You can display various factors of cryptocurrencies on the CoinMarketCap clone, such as the price, availability (available supply and current circulation of coins and tokens), the market capitalization of major cryptocurrencies, and trade volume for the previous 24 hours.
The CoinMarketCap Clone Platform Also Includes The Following Features:
A currency converter calculator
An events calendar
A crypto dictionary
Historical snapshots
API services
A watchlist for users to use
In a nutshell, through the CoinMarketCap clone platform, you can feature groups of cryptocurrency prices and display price averages for users to consider. This tempts many entrepreneurs to become cryptopreneurs and use the CoinMarketCap clone that is as accurate as of the original CoinMarketCap.
Not even all the CoinMarketCap clones by themselves make you a crypto pioneer. Having the best CoinMarketCap clone with all the necessary features is extremely important.
So, where should you look for the best CoinMarketCap clone script? WebRock Media, the leading token development company, is here to help you with a fully-functional and feature-rich CoinMarketCap clone.
Get in touch with us today if you want to discuss your CoinMarketCap clone development project with us. Our dedicated cryptocurrency app developers will do justice to the CoinMarketCap clone and deliver you a superior quality app so that you can attract new users and make this platform a revenue-generating model.
The Smart Approach to CoinMarket Capitalizations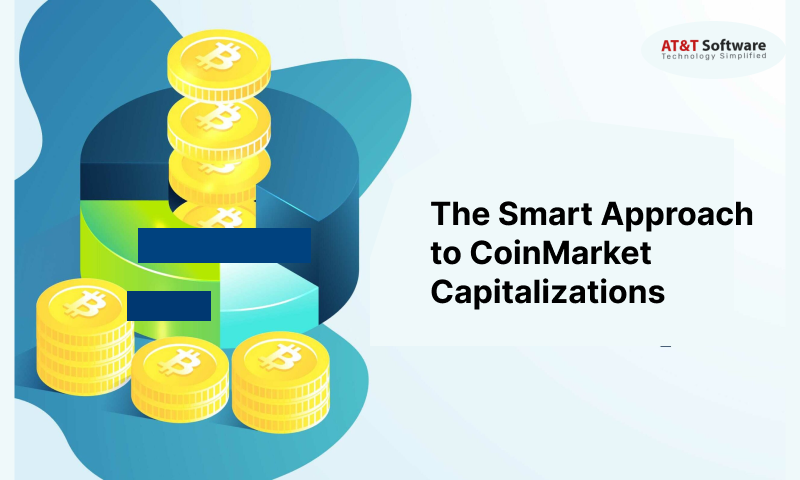 Users may find it difficult to keep track of the latest coins being sold on the market because the crypto industry is growing at a faster rate. Today's customers need access to thoroughly researched data in order to make a well-informed decision before purchasing a crypto coin.
You can offer your customers all relevant information about cryptocurrencies via the CoinMarketCap clone and encourage your clients to make informed purchase decisions. Fortunately, you can create your own list of coins and exchanges based on real projects and ventures using a CoinMarketCap clone.
Users could be given the ability to check the ratings of cryptocurrencies based on their capitalization amounts, allowing them to make the best decisions. Take the lead in the digital market by introducing innovative crypto approaches with the help of the CoinmarketCap clone.
Schedule a meeting with us to discuss your requirements for a CoinmarketCap clone. We will help you understand the intricacies of the app and also explain the best features you can incorporate into the CoinmarketCap clone.
We will also give you a rate quotation for the CoinmarketCap clone app based on the features and complexities you want to add to the app so that you can have an idea about the amount you will need to invest in the CoinmarketCap clone development project.
WebRock Media is well-versed in CoinMarketCap clone development services, and we can deliver the app as per the clients' needs. We offer CoinMarketCap clone app development services, which include all of the essential CoinMarketCap app features and help you tap into clients to use the app to get all kinds of relevant information on cryptocurrencies.
Let us now go over the features and benefits of the CoinMarketCap clone script in greater detail.
CoinMarketCap Clone App Features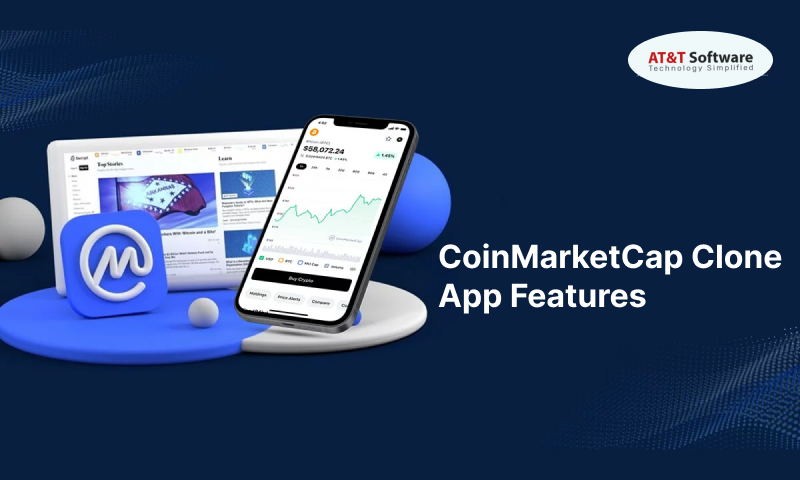 We at A&T Software offer the highest standard of CoinMarketCap clones to meet your business requirements and assist you in monetizing the app platform for a high revenue generation.
World Charts
Users can examine the price chart for the chosen token, which was generated using the most recent data.
Search Quickly
Customers can enter the first few letters of their preferred cryptocurrency or exchange to find it.
Winners And Losses
CoinMarketCap clone app users can compare the market's major profit-making and profit-losing players.
New Features
CoinMarketCap clone app users can stay informed about new coins and exchanges that appear on the app.
Historical Information
Customers can examine the previous data records and sort them by time intervals (day, month, year).
Coin Supply Circulating
The circulating coin supply is a far better indicator of market capitalization, and your clients can benefit from it a lot.
CoinMarketCap Clone App Characteristics
Let us discuss the primary characteristics of the CoinMarketCap clone app and how you can benefit from launching an app for your customers.
Calendar of Events
Be the first to learn about upcoming crypto events such as summits, conferences, workshops, conventions, and expositions around the world.
Newsletter
Subscribe to the app's newsletter to receive important updates, interesting articles, and event invitations.
Calculator for converting currencies.
Use the built-in online calculator to convert the prices of two different cryptocurrencies instantly.
Crypto Dictionary
Find detailed definitions of cryptocurrency terms to expand your knowledge.
Modes: Day/Night
Switch between day and night modes with a single click for easy navigation through the app.
Coins You Like
This feature allows users to bookmark some coins that they consider to be their favorites in order to keep track of their favorites.
Leading Risers
Admins can use this feature to display the top-moving cryptocurrencies so that traders can identify the market's bulls.
Leading Fallers
Admins can use this feature to display the top falling cryptocurrencies so that traders can identify the market bears.
WebRock Media Offers The Following CoinMarketCap Clone App Solutions: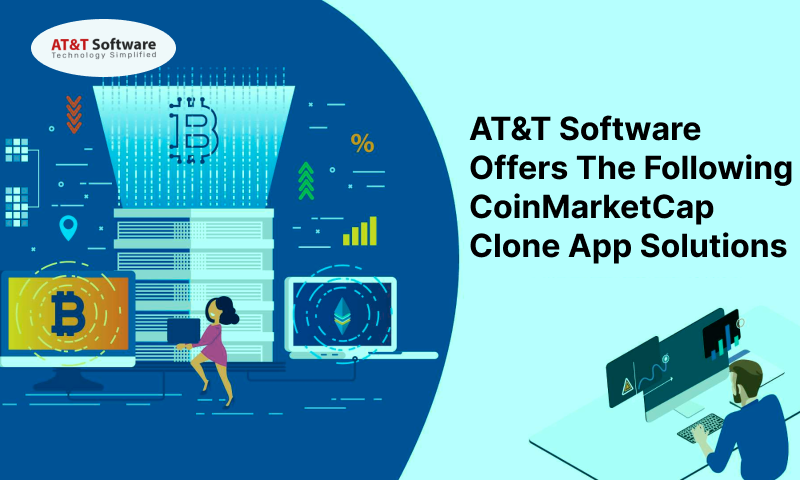 Complete Solution
We provide turnkey solutions for all of our products. You can begin with ZERO time-to-market, collect the largest market share, and become the market leader that everyone else aspires to be.
A Powerful Admin Dashboard
You will have full control over your CoinMarketCap clone app, thanks to your admin dashboard. It may be customized and includes an easy-to-use interface.
Budget-Friendly
The most inventive product from the bottom of your barrel, the Coin Market Capitalization clone, extends your corporate runway.
Schedule a meeting with our experts and let us discuss your requirements for the CoinMarketCap clone app. We will come up with the best CoinMarketCap clone solution and help you establish your app platform by attracting more clients. We will make the CoinMarketCap clone app highly rich in features and help you monetize the app to generate a high income.
Get in touch with us today and let us help you get the app now!
Premium Plugins We Incorporate In The CoinMarketCap Clone App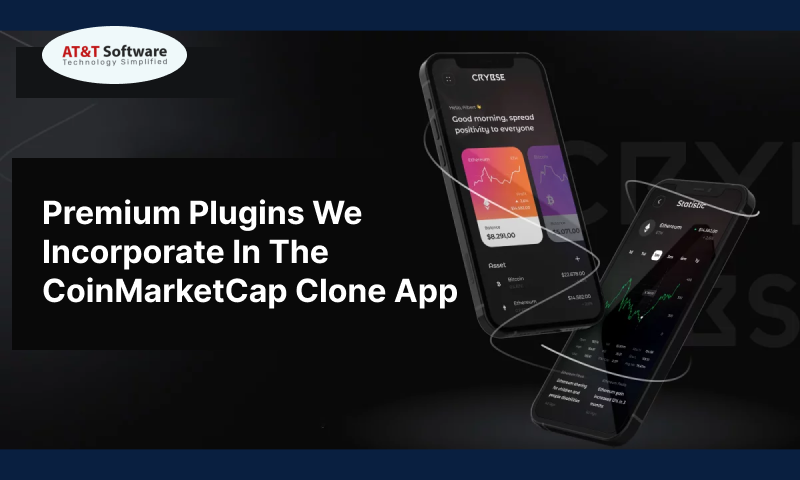 Integration of Bitcoin Wallet $1000
Users can check NFT trends, estimated prices, and other details using the NFT Integrated Features Platform. On one screen, users can check the results of thousands of NFTs.
Incorporate our bitcoin wallet and begin trading with thousands of people around the world. It is extremely safe and seamless.
Integration with WordPress
Using the MarketCap APIs, automatically create a coin page for each cryptocurrency. The cryptocurrency price, rank, volume, and market cap can all be easily sorted.
Language Interpretation
Choose your preferred language for the app's backend and frontend, and then relax and enjoy the simplicity of navigation.
Price Alerts for Cryptocurrencies
Keep up to date with real-time app notifications when your favorite coins rise or fall in value.
Portfolio Administration
Manage and track your coin gains with ease in the portfolio designed for easy tracking.
Integrated Aggregator
To facilitate quick buying, selling, or minting of non-fungible tokens, integrated aggregators redirect users to the original website.
Currency Calculator
Users can find the exchange rate of various cryptocurrencies in microseconds using the Currency Converter.
Calendar of Events
An updated event calendar allows users to keep track of current offerings, upcoming events, and market trends.
Wishlist
This feature allows users to create their own cryptocurrency wishlists and keep track of their favorite coins and tokens.
Earn
A next-generation platform allows you to generate incredible revenue from users. One method is to educate through paid content.
Alexandria
When tech giants reveal something new in the crypto world, you can use Alexandria to educate your users about it.
Ratings and Reviews
Allow your customers to express their thoughts on a specific product to create a sense of authenticity.
Our Special Offerings In CoinMarketCap Clone App Development Services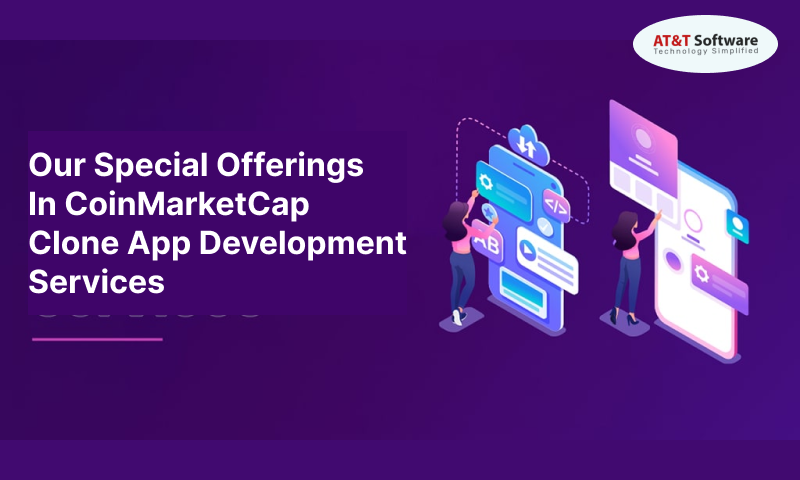 Cryptocurrency has become one of the most popular topics in recent years, dominating the virtual finance market. This has increased the demand for websites that keep us updated on data on a regular basis, based on feeds from various cryptocurrency exchange sites and crypto-coin entrepreneurs.
WebRock Media will make a CoinMarketCap clone that will track most of the new alternative coins, as well as Bitcoins, and show users the current value of each coin in dollars and Bitcoins.
Our CoinMarketCap clone will demonstrate the following:
Apps for Mobile
Our CoinMarketCap clone is simple to use. It is technically advanced and it offers a seamless user experience and allows them to stay on the app to get relevant information for making the investment decision.
Web App
Our CoinMarketCap clone app is built on cutting-edge technology. We add in-app functionalities that are highly functional, they are pro-customizable to meet client's needs, and are entirely frictionless.
Admin Control Panel
A single dashboard allows you to scan the app's activities and overall performance quickly.
Completely customizable
For quick app transformation, limitless customizing options with immediate add-on support are available.
Options for Payment
Use any authorized online payment portal to make a secure payment.
The number of coins currently in circulation. The volume traded in the previous 24 hours. The percentage change in value over the last 24 hours. The market capitalization which is the total value of all coins in circulation. Track the movements of all major and minor cryptocurrencies, see how many coins are mined on a daily basis, and track price changes, among other things.
CoinmarketCap Clone Portfolio Or CMC Portfolio And Its Use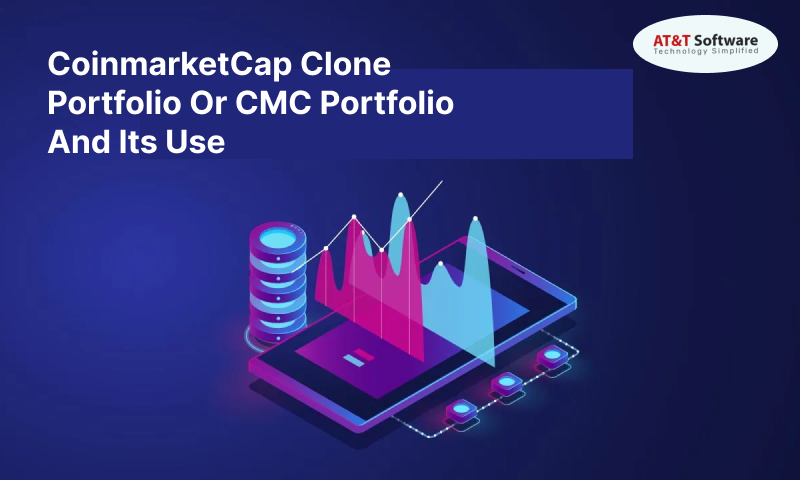 The CoinMarketCap clone portfolio is where you can keep track of all of your cryptocurrency holdings in one place. If you have any crypto investments, you most likely purchased them from a variety of exchanges: perhaps you purchased BTC from Coinbase, BNB from Binance, and then a variety of other coins or tokens from various exchanges.
It is difficult to keep track of all your coins or tokens when they are all over the place or when you can not remember how many you have or where you put them! If you lose control of your bitcoin investments, you risk incurring an unplanned loss or failing to sell at the right time. As a result, having a good tool to assist you in cleaning up this mess is critical.
CoinMarketCap clone users on laptops can now make multiple portfolios for tracking different coins as of July 2021!
With the CoinMarketCap clone, you can create a Portfolio tool to allow customers to input their crypto expenditure records, similar to a nice bookkeeping tool to keep track of all the investments in one place — but better because WebRock Media only uses CMC data and methodology to help you analyze your investment value, profit, and loss!
How Do You Get Metadata From A Clone Of The CoinMarketCap Clone App?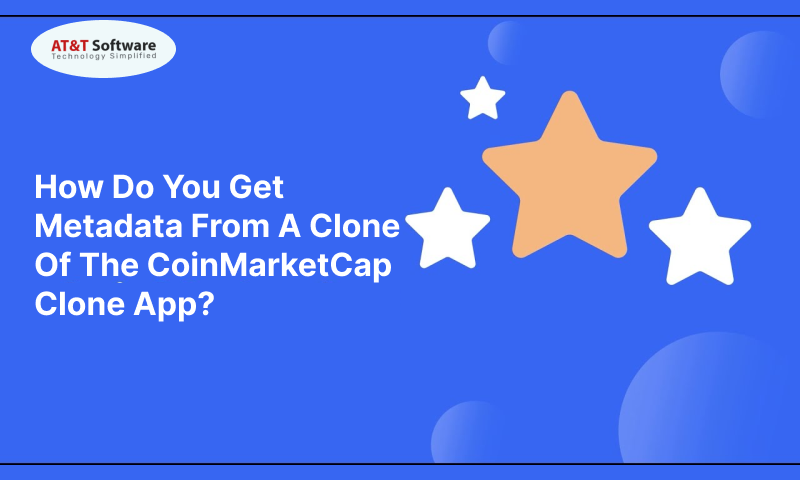 The CMC metadata endpoint returns all static data available for the cryptocurrency specified. The logo, description, website URL, various social links, and other details are included in the data. We will need to import the CMC library and set up the client to get crypto metadata.
For a given cryptocurrency, the CMC quote data endpoint returns the most recent market quote. We can also convert this data convenience into the desired currency.
Request a callback from us so that we can give you a rate quotation for the CoinMarketCap clone development project. We will walk you through the CoinMarketCap clone development steps in the DevOps environment and also explain all the top features that you may want us to incorporate into the app.
Speak to us today so that you can view our pricing and hire CoinMarketCap clone developers from WebRock Media.
Development of a CoinMarketCap Clone App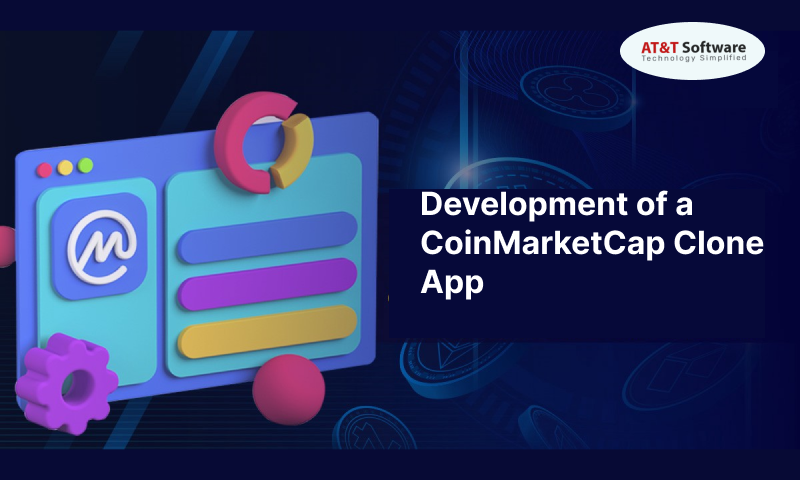 Fortunately, with the CoinMarketCap clone app development, you can create your own cryptocurrency and trade list based on real-world activities and adventures. Clients will be able to check the value of digital currencies based on the capitalization sum, allowing them to profit by making the best decisions.
Take the lead in the computerized market with WebRock Media by bringing innovative crypto ways with the help of the CoinMarketCap clone solutions.
Hire WebRock Media For CoinMarketCap Clone Development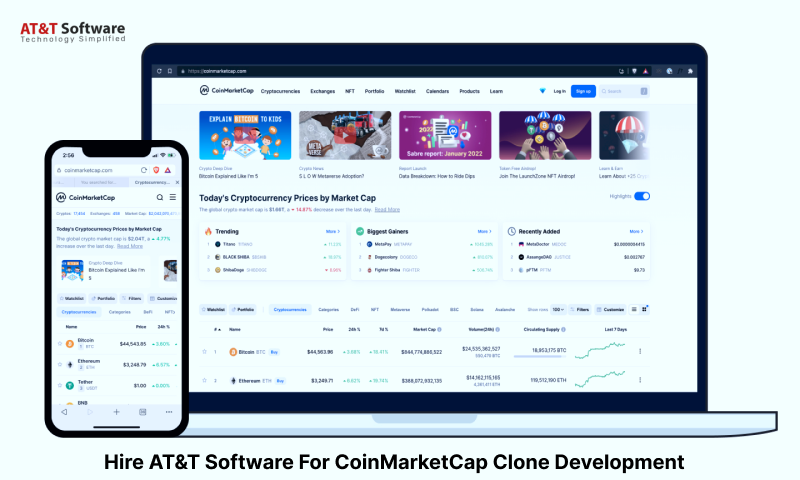 In the speediest crypto exchange industry, CoinMarketCap is gaining popularity, and launching a CoinMarketCap clone will help you tap into the market requirements and make profits. Due to its price-tracking website, mobile app, social media, blogs, and more, the platform reaches millions of users each year! The development of a platform like the CoinMarketCap clone can result in lucrative business opportunities!
With the help of industry experts, create websites like CoinMarketCap and make profits from the platform. We are the industry leader in developing crypto-integrated, blockchain-based, and non-traditional trading platform projects. And our CoinMarketCap clone app is the best in the industry as it offers the highest level of UI/UX.
We work on the CoinMarketCap clone development projects from the ground up, as well as ready-made solutions that can be implemented in a matter of days. Our blockchain designers and developers work on a limited number of projects at a time in order to focus their efforts on a single solution. So, with the help of industry professionals, launch your websites and apps like CoinMarketCap.
Why CoinmarketCap Clone App Development Solution With WebRock Media?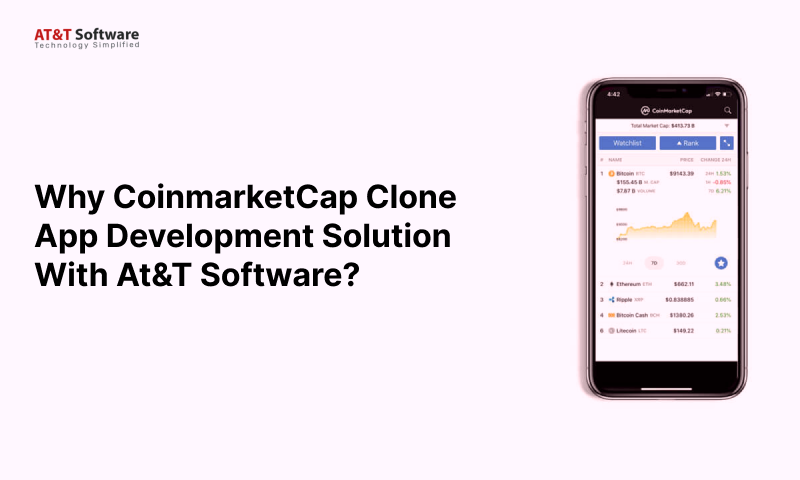 CoinmarketCap clone script to build a completely automated CoinMarket Capitalization is offered by WebRock Media, the renowned Blockchain software development company. Within a week, you can have your own CoinMarketCap clone up and running. Owning a cryptocurrency data website would give you a competitive advantage, as many major corporations have begun to incorporate blockchain technology into their daily operations.
Mobile Applications
Our CoinMarketCap clone mobile apps that are simple to use but technically advanced, and your customers will have a great user experience while using the app.
Web App
In-app functionalities that are highly usable and they are also very much pro-customizable and friction-free and allow the app users to be in an advantageous position while trading crypto.
Dashboard For Administrators
We add a dashboard with all the top features to ensure customer's ease of use and the best abilities to gain insights from the app.
Completely Customizable Overall Performance
We offer limitless customization possibilities with add-on support right away and ensure a quick transformation of your CoinMarketCap clone app.
Launch your personalized CoinMarketCap clone app today and let us help you dominate the crypto industry like never before. Contact us today and let us talk about your CoinMarketCap clone development requirements, and we will build the right app solution for you.
With the help of a feature-rich CoinMarketCap clone, you would be able to attract customers and encourage them to use the app to get all kinds of crypto industry insights and accordingly make a crypto purchase decision.
Contact us today and speak to our highly experienced CoinMarketCap clone app developers and get the right app solution to woo your target audience for using the app.