home / blog / Why Should You Go For Shopping Cart Development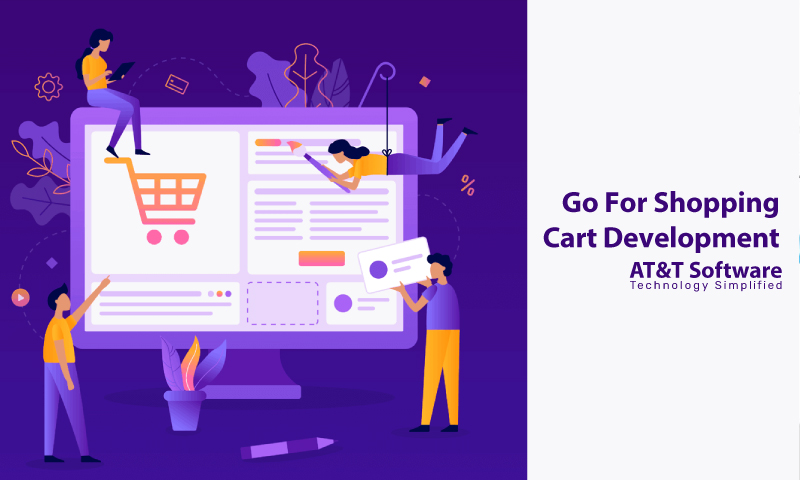 WebRock Media provides state-of-the-art shopping cart development services at affordable pricing.
Is your company still bound to the four walls of its physical location? Then it is time to take your company online with one of our shopping cart development solutions. An ecommerce shopping cart may help you expand your business globally and sell your items more readily online.
You must have an online shopping website to appeal to customers, provide shopping cart options to them so that they can add all the products in the cart and go for quick payment alternatives, and address security issues.
We have the knowledge and expertise to create dependable and scalable online stores. We also offer excellent digital marketing services to help you promote your online business and increase sales. Please take advantage of our online shopping cart development services to wow your target audience and establish a solid online presence for your company.
Our company's ecommerce shopping cart development experience includes fashion & clothing, real estate, travel & tourism, FMCG (fast-moving consumer goods), healthcare, logistics, finance, marketplace solutions, consumer electronics & accessories, and many more industries. We construct online carts with various platforms, including WordPress/Woocommerce, Magento, Shopify, Drupal, OpenCart, Prestashop, Joomla/VirtueMart, BigCommerce, and others, based on the client's demands.
From inventory tools to configurable alternatives, we give our clients complete control over their items, ensuring that their online store is as productive as possible. Our shopping cart development service is offered to giant corporations, small businesses, and startups. We can assist you in finding dependable, effective, and customizable shopping cart solutions.
Our Ecommerce Shopping Cart Development Solutions Ensure Success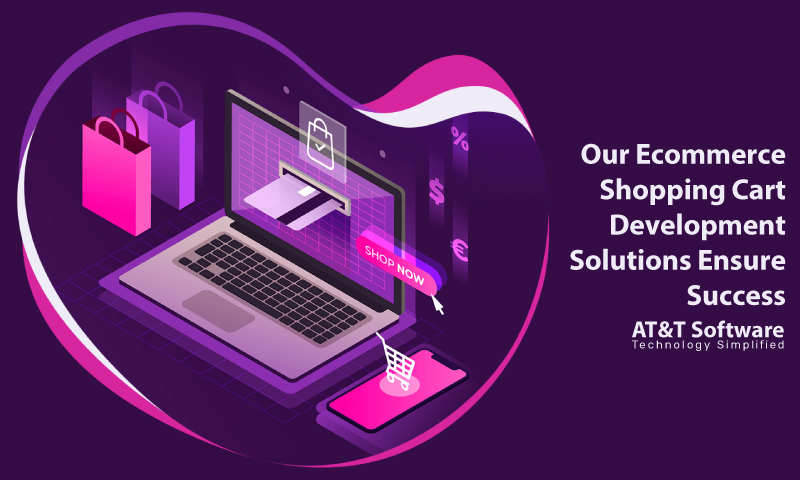 The trend of purchasing online has been steadily increasing and is expected to continue shortly. But how can your online store differentiate itself from the competition? What will entice visitors to become customers? An attractive design, simple navigation and search, and the security of clients' data and financial information are critical components of an ecommerce store's success. :
Custom Shopping Cart Migration and Development Solutions
WebRock Media programmers have industry experience developing, integrating, implementing and designing shopping cart software.
Shopping Cart Migration Services
WebRock Media customizes shopping cart modifications and migration services. Integrate a page/click checkout options that support multi-store, multi-site, multi-vendor, and multilingual platforms to expedite check out.
Add/delete/edit product categories with ease.
Edit and add goods and photos.
Organize your featured products
Inventory control
Offer specialized product discounts.
View the online order summary in detail.
Usability
Browse goods and categories with ease.
View exclusive discounts and highlighted goods.
Simple methods to register/login
Multiple payment methods are available.
Orders should be processed safely.
Using promotional codes or gift coupons
Reliability and security
Strong password security
SSL implementation
Dependable payment gateways
Implementation of suitable file and folder organization
Auto backup implementation
Enhanced authentication for login
According to data, an ecommerce website's average shopping cart abandonment rate is around 67.91 percent. Hundreds of thousands of customers visit your online business but leave without completing a purchase.
When considering constructing an ecommerce website, this is critical to remember. There might be various reasons behind this, but thankfully, there are several strategies for lowering shopping cart abandonment and increasing sales.
It is not about visitor dissatisfaction with your goods or the trustworthiness of your business. Adding things to the cart but not purchasing them indicates amiss with the shopping cart.
5 Reasons Why You Need a Custom Shopping Cart Development Right Now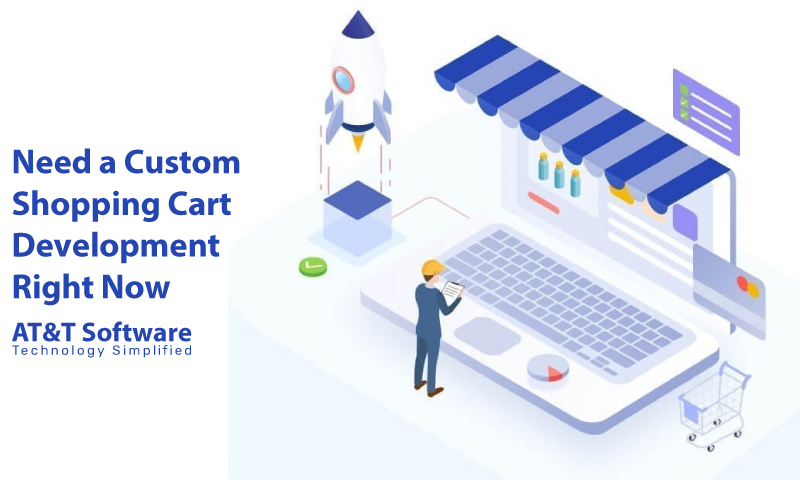 Let's look at why a bespoke shopping cart development makes more business sense and why you should choose it now that you know the drawbacks of a generic shopping cart.
Scalability In Mind
It implies that the shopping cart requirements may be constantly upscaled and downscaled as your company grows. As your business expands, you'll need more features and better functionality, which you can get with a bespoke shopping cart.
Designed to be versatile
Not all firms have the exact requirements. Your company is unique in a specialty, market segment, business strategy, message, brand values, etc. These variables are shown in a custom shopping cart as well. Furthermore, a bespoke shopping cart may be created to meet your company's specific needs and inventory problems.
Ideal for Omnichannel Shopping
Ecommerce sales are a multi-step process. Marketing through social media channels, search engines, offline, remarketing, videos, and being present on storefronts, retail shop applications, and other avenues are all part of the process. Only a unique shopping cart may assist your company in providing an omnichannel experience.
Stand Out in a Crowd
The way you represent your company in the market sets it apart from the competition. It's pointless to claim to be unique when your checkout procedure is the same as everyone else's. Only a personalized shopping cart can help you maintain the excellence you promised when you first enticed your clients. Aside from that, custom shopping carts are great if you sell custom or bespoke items and have specific distribution requirements.
Features of Advanced Marketing
You receive minimal marketing tools with generic carts. However, a bespoke shopping cart gives you comprehensive features to advertise items on your website.
Get in touch with us today to discuss your ecommerce shopping cart development requirements, and we will give you a rate quote for the same.
Open Source Shopping Cart Connection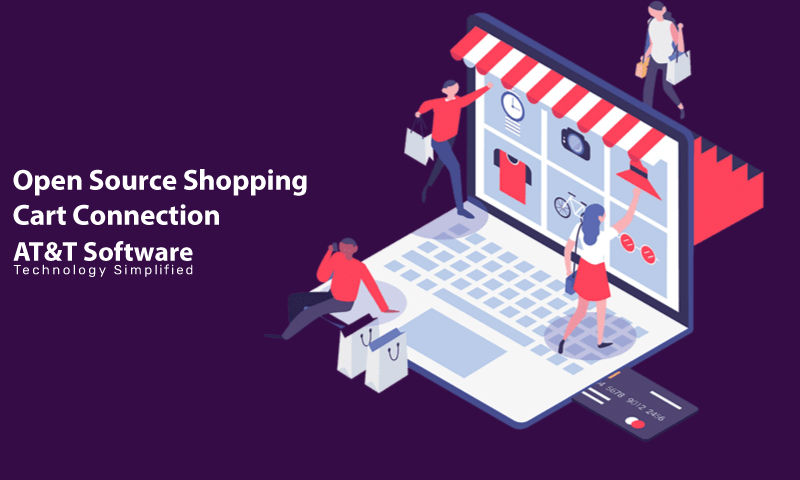 Custom shopping carts are available and interact with current open source POS systems. Our development team can migrate your shopping cart to various e-commerce systems, including OpenCart, Zen Cart, X-Cart, Pinnacle Cart, 3dcart, etc.
Abandonment Solutions for Shopping Carts
Integrate back-office and online portal access with shopping cart abandonment solutions. The custom platform's capabilities are role-based access to analytics and reporting for tracking traffic, sales, conversion rates, margins, time on site, average orders, and many other metrics.
Speak to us today about your ecommerce shopping cart development requirements, and we will give you a rate quote for the same.
Shopping on the Internet: Ecommerce Shopping, Designing a Shopping Cart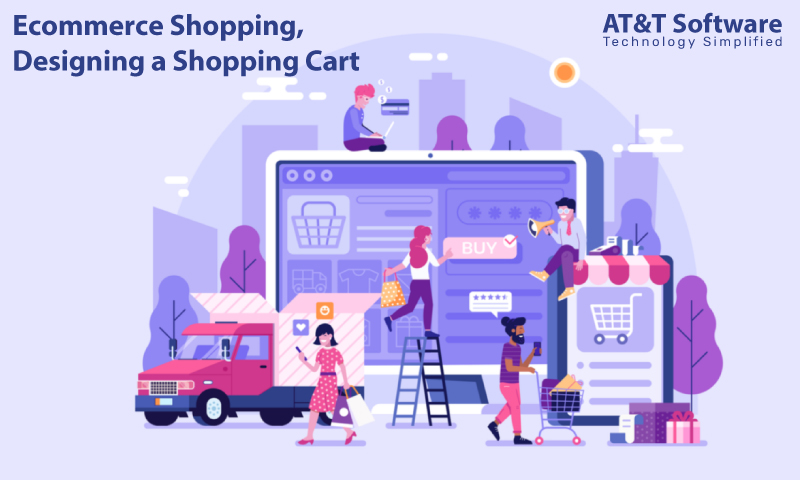 Our e-commerce custom shopping cart designs are platform templates that allow an online store's brand identity to be shown during conversion. We make shipping API operations easier for USPS, UPS, and FedEx. Integrate payment gateways to accept online credit card payments from Stripe, PayPal, Square, and Authorize.net. Ecommerce shopping cart development solutions comprise the following:
Developing a Shopping Cart
Our organization provides customized web design services based on the needs of our clients.
Integration of Payment Gateways
We have extensive experience integrating payment gateways into ecommerce stores. They can work with PayPal, Authorize.net, and other payment processors. Responsive ecommerce Websites We create responsive ecommerce websites compatible with all major devices. They create user-friendly websites.
Development of Plugins and Modules
Our professional developers are experts in customizing and developing plugins and modules to give your store the functionality it needs and integration with a POS system.
Support & Maintenance
Our organization offers outstanding help and upkeep administrations to guarantee that your site runs well lasting through the year.
What Makes An Ecommerce Shopping cart Development the Ideal Choice For Your Ecommerce Store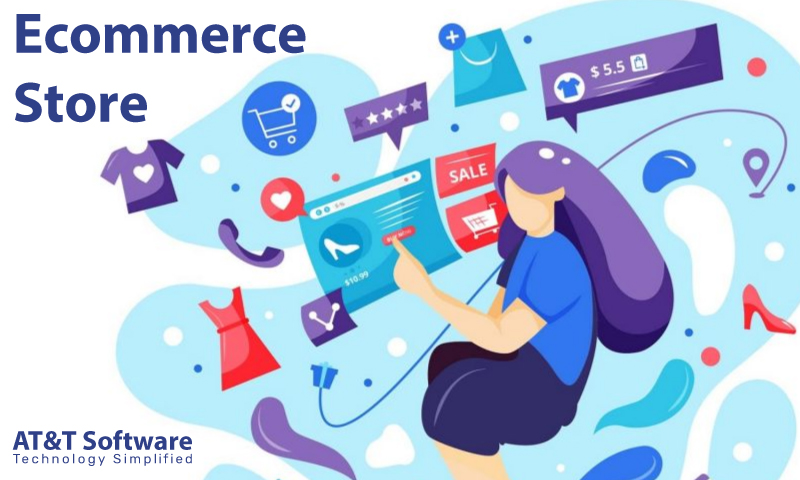 WebRock Media provides professional services for shopping cart development, and that too at an affordable price. A virtual storefront allows you to access millions of clients with an online shopping cart. Shopping cart software may be the best option to sell your products or services online.
Every shopping cart's primary goal in ecommerce website design is to attract consumers and maximize revenue. You'll need an inventive and user-friendly shopping cart development solution to meet your company objectives.
Customers are at the center of the ecommerce business model. As a result, it is critical to creating an appealing website to generate money. We have a lot of experience with excellent shopping cart solutions that assist clients in increasing their revenue.
Dedicated Team Of Shopping Cart Developers
We have a specialized team of web designers, developers, and programmers that work together to create engaging shopping cart websites.
Cost-Effective Shopping Cart Development Solutions
Our software outsourcing firm provides cost-effective and high-performing bespoke web solutions. They assist consumers in obtaining the highest possible return on investment. Clients receive out-of-the-box shopping cart solutions in line with current industry trends. Any ecommerce website's success is dependent on its security.
Customized Shopping Cart Development Solutions
We consider the most secure shopping cart development options and design your website with your target audience. We bring together the brightest minds in the field to ensure that our customers receive the most effective solutions for growing their businesses.
Wide Options In Shopping Cart Development
There are many different types of shopping cart solutions on the market. We analyze your company requirements and recommend the most effective solution. Magento, ZenCart, XCart, Volusion, VirtueMart, Prestashop, WooCommerce, Opencart, and other open-source web development platforms are used by us.
Comprehensive Shopping Cart Development Services
Our primary goal is to assist clients in getting the most out of an online shop. WebRock Media, a web design firm, provides bespoke ecommerce development services to help your online business grow. To learn more about us or our products and services, please contact us right now.
Fully Functional Ecommerce Website
We provide shopping cart development services to give online shopping portal functionality. The most cost-effective strategy to build your business over the internet is to develop a shopping cart. The sole primary source for calculating your ROI is an online shopping cart. One of the most significant benefits of using a shopping cart is that your business will be available 24 hours a day, seven days a week, worldwide.
Shopping Cart Development By WebRock Media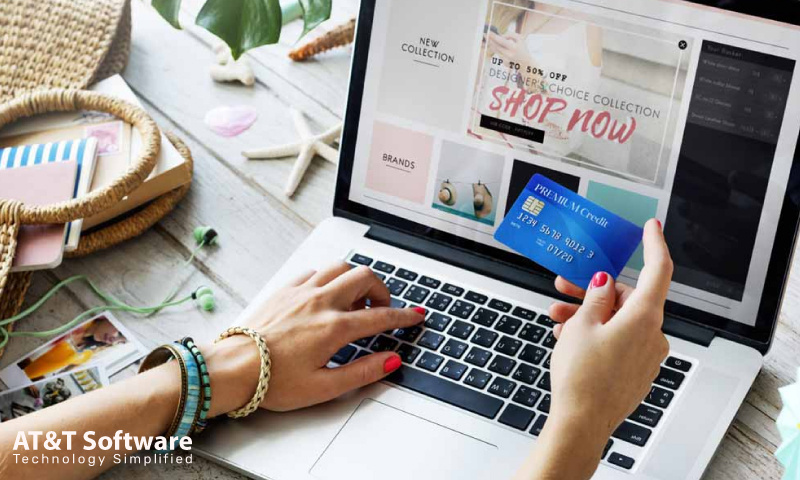 The Online Shopping Cart Development system aids in giving your items and services worldwide worth. The virtual shop is an electronic platform for reaching millions of potential consumers. It is preferable to invest a small amount of money in building an online shopping cart rather than a large sum of money in growing your company's infrastructure.
Our Dedication
Multi-pricing Content Management System
It's simple to contact your intended audience.
Product-Category management with an unlimited number of users and sites per server
Personalized forms
Secure payment gateways
Order Processing (History & Tracking)
Compatible with mobile and tablet devices
Money back guarantee of 100%!
We guarantee your complete satisfaction!
WebRock Media provides bespoke shopping cart development with the functionality and flexibility you need. We also combine bespoke eCommerce technologies to create a robust online shopping cart. Because the shopping cart designed by WebRock Media is dynamic, you can quickly alter a single line of text on your site through the administrator section.
We also provide bespoke Shopping Cart creation services for various eCommerce platforms, including Magento, OpenCart, WooCommerce, Shopify, BigCommerce, and others. Our expert web developers assist you by allowing you to customize each product's characteristics and categories inside the shopping cart system to meet your requirements.
Furthermore, we provide a completely flexible shopping cart that allows you to target mobile and tablet users. It is also supported by all parts of internet marketing, such as SEO (Search Engine Friendly) and W3C validation, which drive traffic to your website and turn visitors into clients.
What We Care About
W3C Validated & Responsive SEO Friendly Quick Loading Time
Browser Compatibility
Fulfill the visitor's expectations
Our Principles
Recognize your customers' requirements
Milestone Project
Work that is completed on time
Keep all information private.
Clients' trust and confidence must be earned.
Why Choose WebRock Media for Shopping Cart Development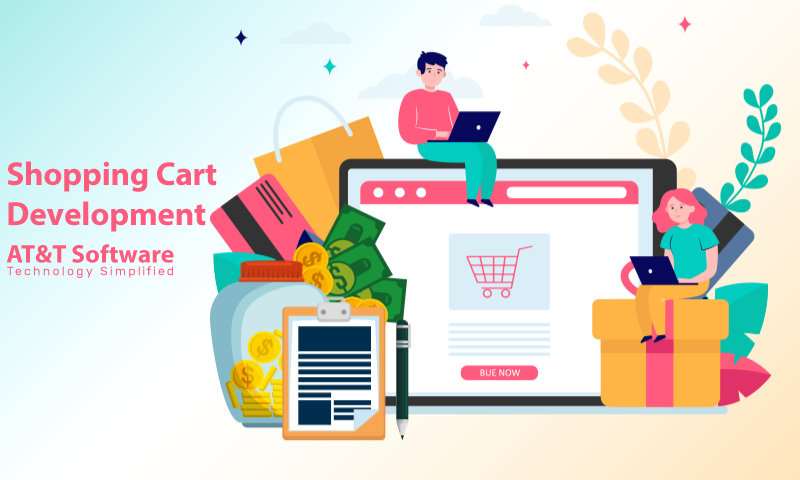 When it comes to shopping cart development, WebRock Media ensures that clients have access to the best resources available. Let's discuss the main reasons for hiring us to design and develop your shopping cart.
Superior Quality Work
WebRock Media is a reputable app development firm that provides top-notch shopping cart development services to clients across the globe. We make sure to create high-quality services with the best UI/UX so that all of your app's users will find it easy to use and prefer it to other apps on the market.
Cost Effective Shopping Cart Development
WebRock Media provides affordable shopping cart development services. Before deciding on the app development process and cost, we analyze a variety of factors, like the app features you want to include, your target demographic, the types of items you offer, the monetization model, and so on. We strongly encourage you to discuss your app development needs with us so that we can assess them and provide you with a reasonable quote.
On-Time Delivery
WebRock Media guarantees that your project will be completed on schedule. We discuss the app's features and complexity at the start of the project and determine the timetable accordingly. We begin work as soon as you accept it and always complete it on schedule.
Conclusion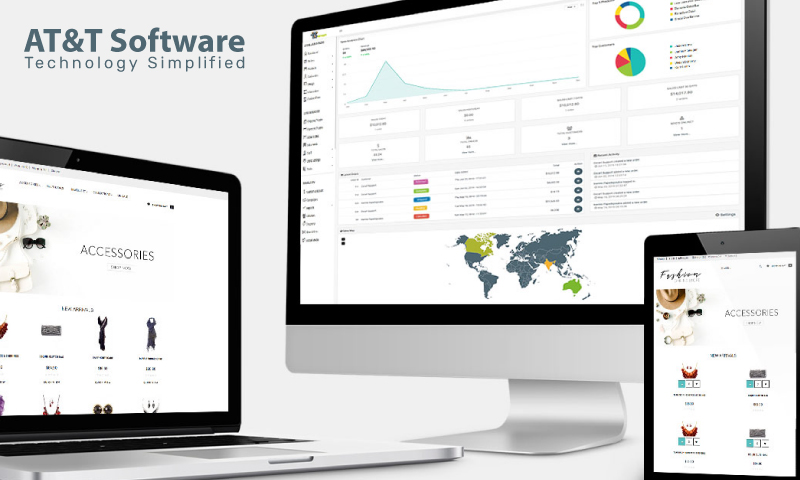 We urge you to look at some of our previous work to show our team's creativity and dedication to each website we build. Professional Shopping Cart Development is what we provide. You may Contact Us to receive an online quotation if you are interested in having us develop your web experience or establishing a commercial connection with us.
The ultimate goal of any company owner is to have their consumer complete a transaction. Unfortunately, several technological and design obstacles have stood in the way of this ambition. These issues may be resolved with bespoke shopping cart development, allowing you to focus on increasing sales, decreasing cart abandonment, and satisfying consumers.
We recommend contacting us if you want assistance in designing a custom shopping cart for your business and are aware of the aspects that determine the cost. Customers' needs are known to our developers and project managers. They can provide you with further information on creating your shopping cart based on your business and market.
Please get in touch with us right away.

I hope you enjoy reading this blog post.
Would you like to get expert advice? Schedule a Call
About WebRock Media LLC
WebRock Media LLC comes with an incredible team of website and mobile application developers who can customize the perfect solutions to transform your business. We think ourselves to be an ideal 'Technology Simplified Destination' as we know how to perfectly merge creativity and programming to build robust websites for our clients.