I hope you enjoy reading this blog post.
Would you like to get expert advice? Click Here
home / blog / Why Should You Launch A Dream 11 Clone App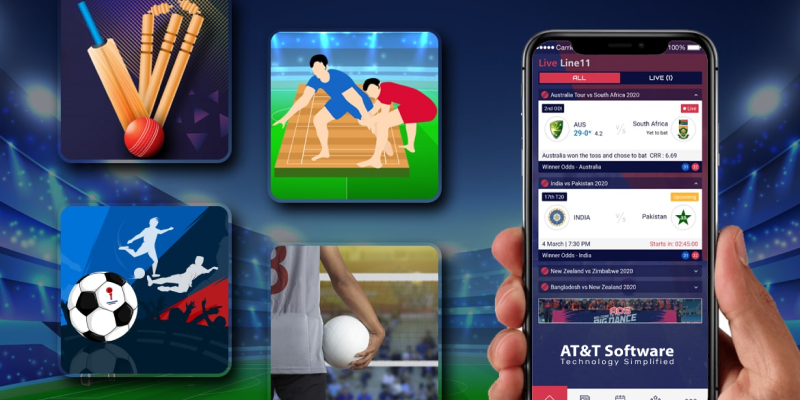 Recently, the concept of fantasy sports has indeed become very popular, and this has made many of us wonder whether there is any way in which we can make a difference. The answer is yes, and you can choose to make the best apps based on this particular framework. We have thus got you the most promising Dream 11 clone app which is indeed promising and has a lot of added benefits.
Apps like Dream11 fantasy sports have crazy fans from all around. The fantasy game industry has a huge potential, and entrepreneurs who want to realize their dreams can do so as the rising popularity of fantasy games will help you make a good profit from your fantasy sports app like the Dream 11.
The most important step in this trip is to create a platform with all the necessary components to turn it into a profitable business, and WebRock Media is here to help you with that.
The idea behind this app is to ensure that people who want to indulge in this domain of fantasy games have a more unique and safe platform to look forward to. It often happens that you do not have the right platform and yet want to play better. In this case, it becomes the work of app developers to put in some extra effort.
At WebRock Media, we have tried to take up this onus and ensure that we can get you the most promising option for the Dream 11 clone app. The best thing about this app is that you can also choose to make changes, which will add to the unique element and make you much more different than most others.
What Is The Dream 11 Clone App?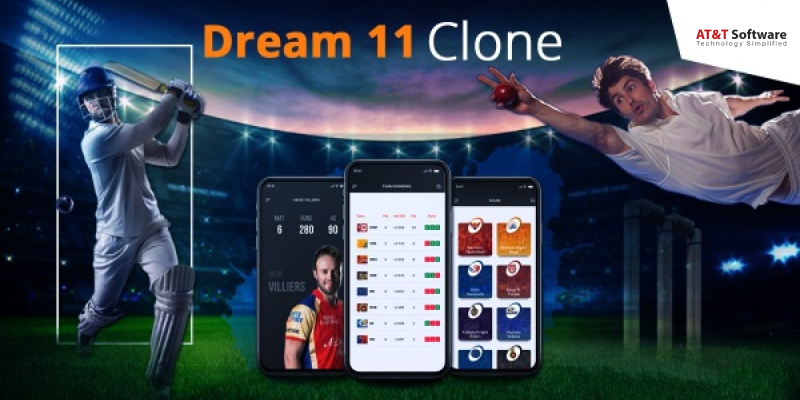 Anyone who has even a little idea about the fantasy game sector would know what the Dream11 app is all about. It is one of the most popular options people tend to rely upon and has indeed made quite a mark for itself. The idea behind this app is to enable users to create their teams and then play with the desired players.
The best thing about this platform is that you do not have to go anywhere out to start playing. All you need to do is stick to your house and get a device where you can download the app and start playing. Sounds quite fun, right? Since its inception, the app's prerogative has been to ensure that fantasy sports are very easily accessible to people.
Now, if you are interested in this field and want to build a similar kind of app with your input, we are here with the best framework you can depend upon. It is the Dream 11 clone app from the house of WebRock Media which is simply exquisite and very different from the rest. All you need to do is contact us, and we will help you.
Features Of The Dream 11 Clone App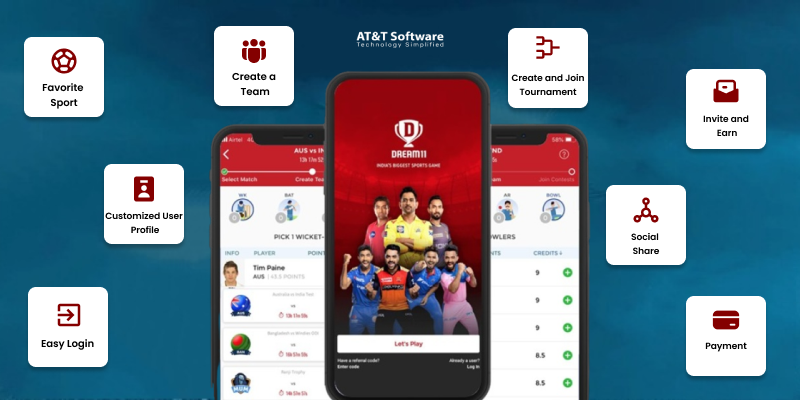 You can build a company like Dream11 with the help of our white label fantasy cricket app. Cricket, football, and other sports are only a few of the solutions offered by WebRock Media, a top developer of fantasy sports cricket apps. We create systems that allow many game varieties and formats in addition to visual platform adjustments.
Our fantasy sports software combines a wide range of complex features, sophisticated admin capabilities, and unmatched end-user ease of use, making it the perfect choice for any organization wishing to start its own fantasy sports venture.
Now it is quite natural that before investing in any app, having a good knowledge of its features is equally important. Hence we are here to give you a basic understanding of the features and how you can access them. Some of the most promising features which need to be spoken about are:
The first thing we have focused on is ensuring that the login process is not complicated and relatively simple.
We know each user is different, so their approach is unique.
There are a lot of options that you can choose from when it comes to the Dream 11 clone app. However, we have made the option of choosing a favorite sport available for your convenience.
You can also create your own team with the players you like. Because it is your team, automatically, the rules are yours as well.
Create and Join Tournament:
Not only can you choose to create a tournament very quickly, but you can also choose to join an ongoing one very quickly.
For every successful invite, you make, and there is a sign-up, we will ensure we can get you some points in return.
Finally, if you want to share about the app with others, you can do so very quickly as the app allows you to share about the same on various social media platforms directly.
Some premium features might need a small payment to be done. You can access the easy payment options, which are indeed very fruitful and safe.
Why Collaborate with WebRock Media for Dream 11 Clone Development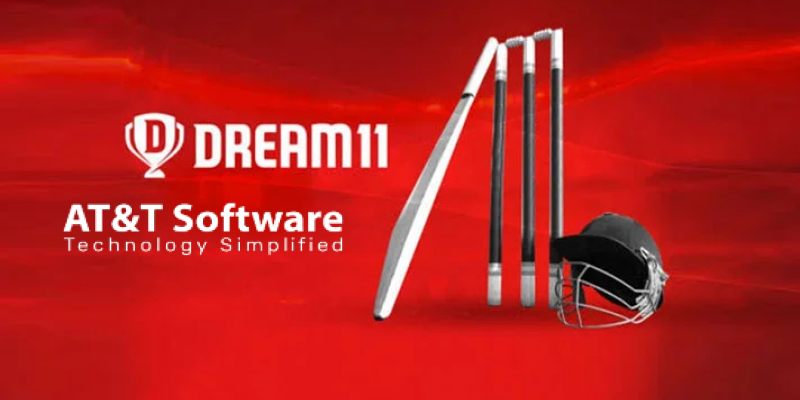 A reputable app development company that provides top-notch services for creating a Dream11 clone is WebRock Media. Our committed team of app developers has years of expertise working with clients to provide them with top-notch mobile apps. The following advantages are yours if you hire app developers from our company.
Solutions for Customized App Development
The reputation of A&T Software as a provider of specialized app development services. We advise you to get in touch with us immediately to go over your Dream11 clone development project. We will examine it and present you with a unique app solution.
Reasonable Prices
The nicest thing about working with WebRock Media to hire app developers is that we give you the most affordable price on the market. We provide you with an app that is packed with features and has all the add-ons required so that app users and clients can enjoy using the app.
Project Delivery on Time
As soon as you inform us of the requirements for the app development project, we will assess the project deliverables' complexity and the number of features you intend to include in the app. In order to offer you a better understanding of how this process works and to provide you with a timeframe for project completion, we will also walk you through the stages of developing an app.
Excellent Customer Service
The project delivery is not truly where our job ends. Our knowledgeable customer care staff is available to assist you with all of your questions. We will always provide you with the greatest customer care and make sure that you are satisfied with our services, whether it is the pre-sales stage or the post-sales stage of a project.
Conclusion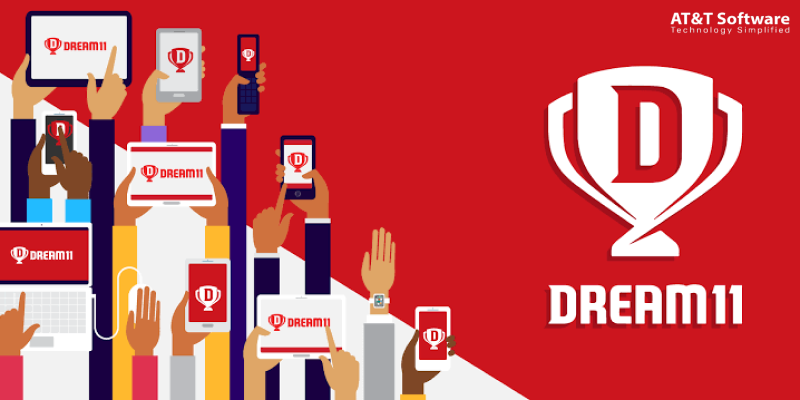 The Dream 11 clone app from the house of WebRock Media is one of a kind, and the best thing about the app is its unique features. If you want to add in your bit of choices and make it a feature-rich fantasy sports app, feel free to connect with us. We will offer you the best app development solutions and help you attract your target group so that you can make this Dream 11 fantasy cricket app into a profitable venture.