I hope you enjoy reading this blog post.
Would you like to get expert advice? Click Here
home / blog / Why Should You Launch A Rarible Clone In 2022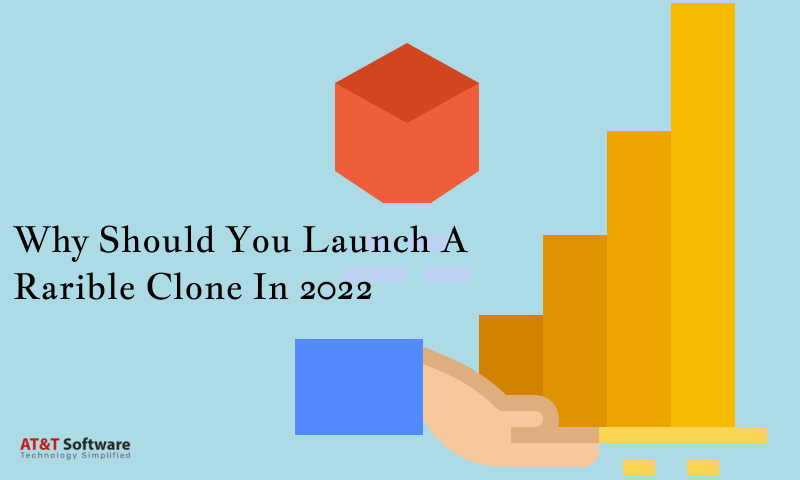 All of us know that in the current scenario, the popularity of blockchain networks is at its peak, and that is because of the security that it brings forward. Not only that, it is one of those networks known to maintain complete transparency, which is why so many people want to depend on this technique. But does this mean you can rely on any of the applications and make it worthwhile?
Precisely no, and that is where it is essential to have an option like the Rarible clone, making it much more comprehensive for the users and promising. However, an essential thing to keep in mind is that you have to depend on a developer who is known for the application that they build. The concept of the Rarible app is very famous, and many people have tried to replicate it as well.
However, in many cases, we have seen that they have failed miserably, and hence the most promising thing to do here is to make the shift and choose us at WebRock Media. The Rarible clone app we have built is one of a kind so that you can have the best experience with us. And the best part is that there is no risk of any forgery!
What Is the Rarible Clone All About?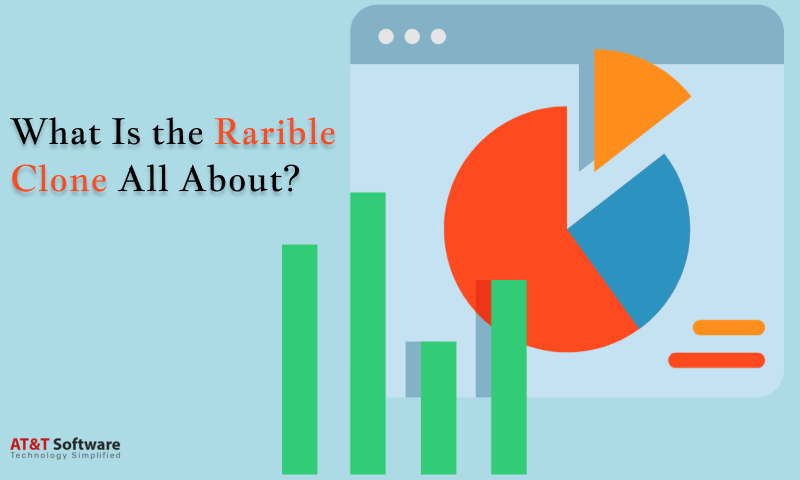 Finally, we come to the crucial part of the discussion, what is the Rarible clone app all about? The best answer is that this application is built after the framework of the Rarible app, which is indeed an up-and-coming app in the sector of blockchain networks. Here the main idea is that you can take up any asset and then convert it into NFT without any hassle and, most importantly, any risk.
After the conversion, we shift them swiftly to the NFT marketplace, where there is constant trading in a completely safe atmosphere. You will see that most of these marketplaces are divided into two domains: generic and niche based. As you can make out from the name, in the generic marketplace, you can trade almost any kind of NFT.
However, when it comes to the other sector – the niche based here- the trading portfolio is slightly different and entirely based on the NFT domain. You will see that in these marketplaces, all the NFT which is traded belongs to the same sector; hence, you will have no problem finding them together. The Rarible clone is probably the safest place for the same.
Many business owners are using Rarible Clone to create platforms similar to Rarible because the Rarible Platform has been in rising trends ever since the launch of the Crypto Kitties back in 2017. The Rarible Website Clone incorporates the same features and cutting-edge functionality as the Rarible NFT platform, in addition to optional extra features that we can incorporate per customer needs.
The Non-Fungible Tokens are processed by the Rarible NFT Clone, making it possible to exchange cryptocurrency for Blockchain-Powered digital assets. Using Non-Fungible Token as the fundamental unit of transactions effectively completes the Proprietorship tradeoff process.
Customized Rarible Clone Development Services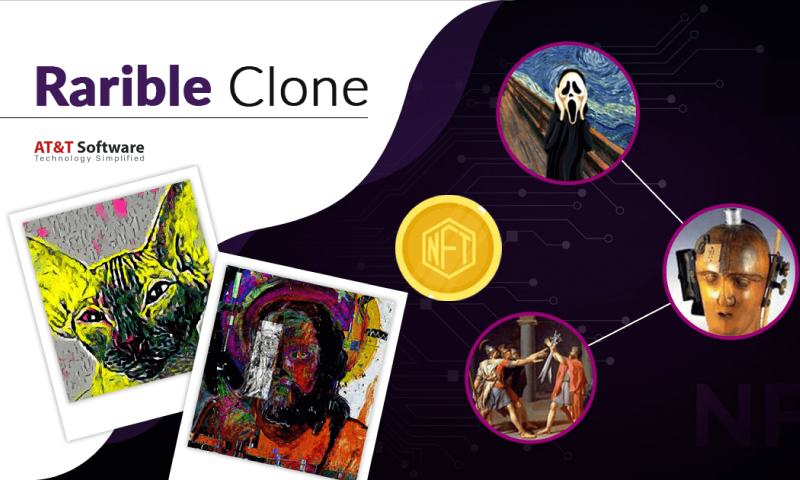 A 100% customizable NFT marketplace platform, White Label Rarible Clone Software is created with premium features and cutting-edge functions to meet market demands. Similar to the Rarible marketplace, which allows users to Create, Buy, and Sell NFTs, the White label Rarible Clone Script functions similarly.
The platform supports several tokens depending on whether users create their NFT using ERC 721 or ERC 1155. The admin will gain from creating a marketplace like Rarible through his revenues in the cryptocurrency industry.
Our NFT Developers build your white label marketplace while considering several factors, such as designing the user interface, writing smart contracts, and server deployment. In addition, our Rarible clone script software offers enticing features and advantages to draw more people from around the world to the site.
Our professionals provide the platform for your clone script on various blockchain networks that are popular right now and have installed top-notch security measures.
Significant Features of the Rarible Clone App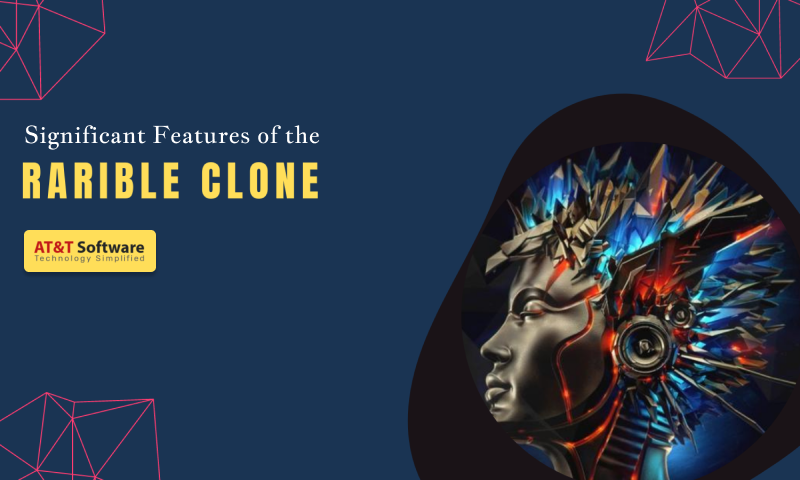 Our Rarible clone supports buying, selling, and bidding of various assets like artwork, in-game items, music, videos, punks, metaverses, domains, and various available options using Cryptos to undergo a streamlined trading process through its dedicated marketplace platform.
Rarible clone is an exclusive NFT Marketplace developed over a blockchain network for trading digital collectibles in the form of NFTs. You may quickly put a Rarible clone into the market and configure it to your specifications. It is a white label solution.
Now no discussion about the applications is complete unless we talk about the features which make it unique from the others. Not only that, before investing, having a good idea about the features is equally important and ensures that you are not ending up with a wrong choice.
This application's first and most important feature is that it is entirely community-based. It automatically allows the users to share their collectibles with others using the platform.
Multi-Chain Interoperability
The platform supports many blockchain networks thanks to the multi-chain interoperability feature built into the rarible clone script, which attracts additional users to your platform.
The next thing that we have focused on is shared ownership, where the term is relatively self-explanatory. Here we tend to focus on allowing the users to own a part of the NFT instead of the entire NFT because that might be more economical.
Users of the marketplace can access their accounts on a variety of platforms, including mobile, laptop, tablet, and more, thanks to the marketplace's multi-device compatibility.
All of us know that for such an application, intelligent contracts are significant and have to be incorporated under all circumstances.
You can include numerous wallets into our Rarible clone, making it easier and more appealing for users to actively engage in the NFT Marketplace.
Great Range of Collectibles
Sometimes users do not have many options for the collectibles, which might be problematic. However, we have ensured that is not the case, and a vast range of options can be changed into collectibles.
The marketplace is built with a number of security safeguards to protect it from intrusive attacks and to stop NFTs and user data from being stored on the platform.
We have always made sure that security is the ultimate prerogative; hence, in the process, we have incorporated the copyright breach. It will ensure that under any circumstances where there might be a plausible copy, required steps are taken up immediately.
Finally, we have ensured that the platform is entirely decentralized, ensuring no kind of hindrance from a third party. Decentralized platforms are always much easier to handle and preferred as well.
The Benefits You Will Have By Launching The Rarible Clone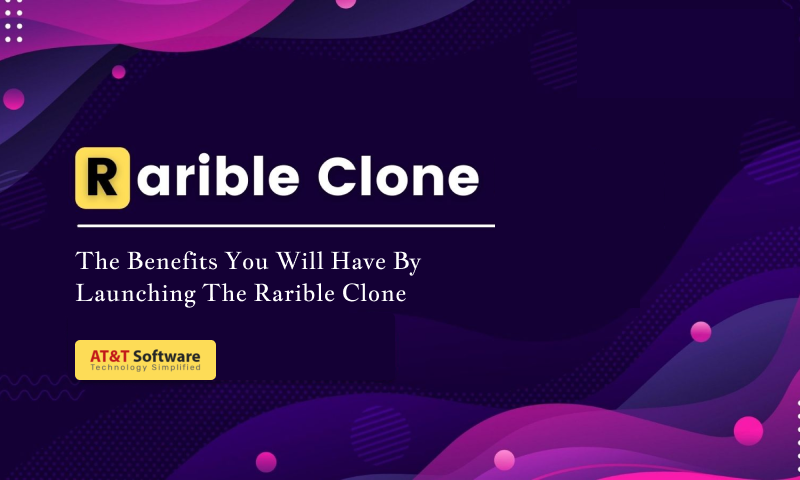 The platform offers accurate information on each NFT and user on the platform, as well as the history of each NFT since it was first issued on the platform.
Because of the increasing NFT trading volume in recent days, NFT Marketplaces will provide the admin with significant rewards as NFT popularity has spread to every region of the world.
The market is set up to produce NFTs using several standards, such as ERC 721 or ERC 1155, enabling users to design NFTs as they see fit.
A Wide Range of Collectibles
In order to let users trade and list several NFTs from diverse domains, the Rarible clone was built to accept a variety of digital collectibles from various sources.
The Bottom Line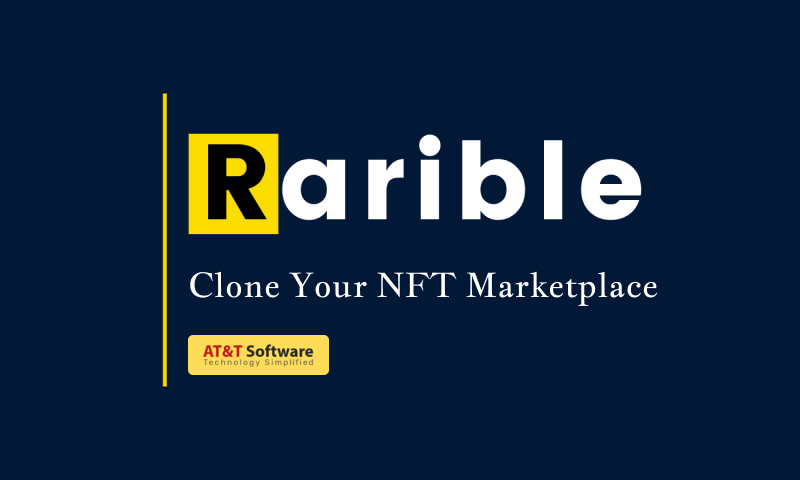 We at WebRock Media provide you with customized solutions for the NFT Marketplace. We adhere to customer requirements, expectations, and budgets. We have created a wide variety of blockchain solutions for clients all over the world, addressing everything from common business issues to special solutions for complicated business requirements.
Our Rarible clone is designed with enhancing features, and a more energized workflow, making it a better starting point. You would gain by starting a Rarible clone in the future because it will develop faster than expected in the coming years. Your NFT Marketplace Project is in safe hands; we can promise you of that.
Finally, we have to say that there are too many options when we come to the sector of Rarible clones. However, it is essential that, as clients, you choose an option that is sustainable for you and gets you the maximum benefits. Get in touch with us at WebRock Media today for the most fantastic experience from our end!