Hire AngularJS Developer
Looking For an Angular JS developer? Then we are here to help you out. Being the leader in Web application development Webrock Media LLP provides some of the best mobile application solutions at a very attractive price range. We are associated with the best team of developers dedicated to offering you a robust application that will help you grow your business. Here are some of the astonishing benefits of choosing Webrock Media LLP. Check it out
A trusted name in the world of application development
World-class product development and application development
A team of the best developers
A customized solution that is highly scalable
Attractive package and multiple payment modes
Usage of best safety features
So, what are you waiting for? Connect with us to get your robust mobile application ready within a few steps. You can also connect with us over the phone or via skype to have a detailed discussion with our team.
Get A Free Quote Today!
Let's Talk
Hire AngularJS Developer
AngularJS is a popular open-source JavaScript framework that allows building enriching content with JavaScript, HTML, and CSS. Businesses use this framework widely to extend abilities to frame dynamic content that helps you build a positive impression on readers, target customers, and loyal client base.
WebRock Media offers a high-quality Angular JS development service to clients across the world. We come with a skilled and dedicated development team acquainted with all Angular versions(1.0 to 6.0).
To fulfill your high-level programming requirements, hire a AngularJS developer from us! With years of experience in the relevant industry, our developer quickly understands what you need and does what it takes to live up to your expectations.
Hire our AngularJS developer for the time needed to complete your project. You get the flexibility to hire them on a daily, weekly, or monthly basis and even scale up/down your development team suited to your changing requirements later.
To work with our proficient Angular JS developer temporarily, and get the desired outcomes, get in touch with us immediately!
Why Hire Our AngularJS Developer?
WebRock Media is one of the leading AngularJS development service providers. We have successfully fulfilled all our client requirements to date and looked forward to serving more in the future.
Here are the reasons to hire our AngularJS developer:
Dedicated and Skilled Resources
Our AngularJS developers are incredibly dedicated and skilled in their field of profession. As our experts own years of experience in this industry, we know our duties to grow your business and live up to your expectations.
Client-centric Approach
As we work for clients and their satisfaction, we customize Angular JS development solutions as per their precise requirements. When you hire us, you get a team of designers, developers, and project managers working exclusively for you to deliver the desired output.
High Productivity
Though we offer proficient developers, you build a team for your AngularJS development project. We allow you to select the most eligible candidates suited to your project requirements and make them work as you want. Thus, it automatically increases productivity to a large extent.
By hiring us, you get a comprehensive AngularJS development service. We carry out every step efficiently, from B2B integration to the development and launch of an enriching app. As we take up the entire responsibility, you can focus more on work where your expertise lies.
Flexibility
When you work with us, you can hire our developers daily, weekly, or monthly. We do not make you sign long-term contracts. Hire AngularJS developer from us for as long as you need them to complete your project. We allow you to extend the period and scale up/down the team if you require later.
Affordability
Hiring our AngularJS development proves to be cost-effective as you do not need to set up or rent out any physical office. We also offer our development service at a reasonable price without compromising the quality. If you want to save money, hire our developer immediately.
Hire Our AngularJS Developer – Our Areas of Expertise
WebRock Media ensures a top-notch AngularJS development service at an affordable price. We guarantee to deliver the desired results on time, no matter how complicated your project requirements are.
Take a look at the areas of our expertise:
Web App Development
We have a proficient Angular development team who can build robust and enriching web apps suited to your business requirements. As we design highly interactive UI/UX, you can offer an excellent experience to your users.
Mobile App Development
With a great mobile app, you can increase your customer outreach. Our AngularJS developers build interactive and robust hybrid or native mobile applications as per your precise needs and preferences.
SPA Development
As Angular is a famous single page application (SPA) framework, our experienced coders can build a fast and interactive app. If you want to create a great SPA with an easily accessible interface, hire our developer.
Angular 9 App Development
The release of the Angular 9 version has made the app development process relatively more straightforward. By hiring our AngularJS developer, you can get a customized app that helps you impress maximum customers and expand your business.
Ecommerce Application Development
Angular 9 has made it easy for developers to build secure, scalable, and fast ecommerce apps. If you want to give an edge to your online store, and grow your business, hire our developers to create a unique AngularJS app.
Web Portal or CMS Development
A high-end web portal or CMS created for your business helps to earn abounding profits shortly. If you want to build an exceptional web portal or CMS as per your needs, hire our AngularJS developer.
AngularJS Game Development
Gaming is growing popular with every passing day. To build an agile AngularJS game, hire our skilled developers. We can develop your app in such a way that it brings high profits via your Angular games.
Module and Plugin Development
Our efficient AngularJS developers are capable module and plugin suited to your specific needs and preferences. If you want to customize a high-quality module and plugin, hire an AngularJS developer.
AngularJS Consultation
Besides development, we offer an excellent consultation service. When you consult our AngularJS development experts, we suggest improving the development process and getting better results than you want.
Hire AngularJS Developer – Our Hiring Process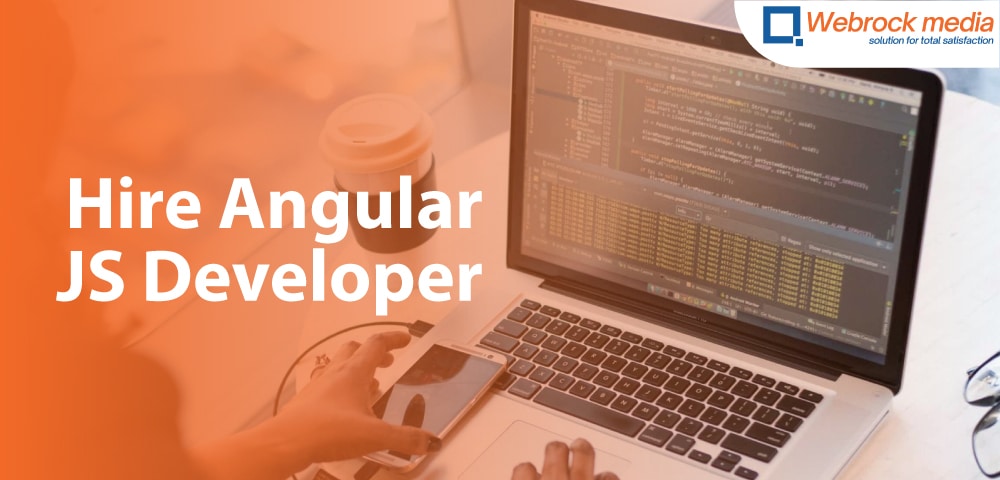 To get the desired output in the AngularJS development process, you need to hire the right developers. We follow a proper hiring process when you want to recruit a developer from us.
Below are the steps that we follow when hiring our developers:
Sharing Your Project Requirements
Send all your project needs to us by filling the form on our website or contacting us directly. Once we receive the same, we discuss and analyze elaborately to understand what you exactly need. After discussion, we shortlist the most capable Angular JS developers suited to your project needs.
Selection of Resources
We allow you to interview our eligible developers and interact with them long, so you get an idea of their areas of expertise. By throwing questions at our experts, you can determine if they are capable enough to live up to your expectations. Based on interviews and interactive sessions, choose resources from our development team.
Pick a Hiring Model
When you build your team, pick your preferred resources for your AngularJS development project, you need to select the most suitable hiring model. You can hire them on a daily, weekly, or monthly basis. As we offer flexibility, you can hire them as long as you need them to complete your project. No matter your development team's size, you can scale it up or down as per your changing requirements.
Setting Timelines, Terms, and Conditions
To get the desired output, building a proficient development team is not enough. We set timelines, terms, and conditions for working on your project. Due to this, we have always successfully delivered all our clients' projects on time with no compromise on quality.
Starting With Project Development
After setting a timeline, terms, and conditions, we immediately start working on your project to deliver high-quality AngularJS development solutions on time. We do not stop working on your project until you are satisfied with the result.
Hire AngularJS Developer From Us to Complete Your Project Successfully
Are you looking for a premium and reliable AngularJS development service provider? Hire Angular JS developer from us with no second thoughts.
With years of experience in this industry, we can understand your precise needs and take the right initiatives to bring them into existence.
Hire AngularJS Developer FROM WEBROCK MEDIA FOR UP TO THE MARK DEVELOPMENT
We guide enlist models to help customers rapidly increase your group to meet your authoritative and business destinations, turning into an expansion of your IT business.

Part Time

Full Time

Hourly Time
Frequently Asked Questions (FAQs)
Why Will You Choose Webrock Media LLP To Find Your Developer?
Webrock Media LLP is one of the most trusted names in the world of mobile applications. Besides providing mobile application solutions, we all offer various web applications. We have been functioning for over a decade and have been associated with some of the best developers in the industry. Due to our expertise in various niches and rich experiences, we always provide the best and most accurate rates, which are highly competitive and guarantee enhanced user experience. Furthermore, we always provide optimum safety features and offer extensive tensing and quality assurance before product launching. So, if you want to stay hassle-free, choose us to get the best Angular JS expert.
What Type Of Application Development Offered By You?
At Webrock Media LLP, we offer both mobile and web applications. You can choose any of them as per your wish. We provide two types of applications one is a clone application which is identical to a popular application. In this case, it requires less time to develop and less cost. Whereas, if you want to develop an application from scratch, it needs more time and cost altogether. So, choose wisely or speak to our developer to know which solution will be best for you.
Will You Offer Customization As Per Our Preference?
Yes, at Webrock Media LLP, we will offer exclusive custom-made features per your preference and business needs. You can speak to our developers too to get to know which feature you can add to provide better customer satisfaction which will ultimately help you to enhance your user experience. You can design your application as you want and modify or add various characteristics to provide a better experience to your audience. But please note that a custom-made application is much costlier, and the more you add features, the higher the cost will rise. It is better to have a detailed discussion with our developer so that they can give you creativity about the overall cost.
Can I Scale Up or Down The Services Offered By You?
Yes, you can scale up or down your services. In the business world, there is quite an uncertainty, and a business can rise up or down anytime, making it hard for an owner or entrepreneur to maintain or sustain a team. So, these days, companies are looking for scalable options that they can modify or regulate per business needs. At Webrock Media LLP, we offer you complete scalability to help you sustain your business in challenging times without worrying about the cost-cutting part.
What is the fee of Your Developer?
The fee of our Angular JS expert depends on a variety of factors. If you are hiring them on a project, then the fee would be included in the total development cost, but if you are hiring them on a weekly or daily basis, then they will charge you hourly. The hourly charges start from $16 and can go up to $48, depending on the project's quality. If your project is simple with standard features, the fee will be between $16 to $26, but if the project is very complex and is associated with a variety of features, then the fee will be more than $48. We should have a detailed discussion with our executive before hiring the developer.
What Is The Process Of Hiring?
If you want to hire Angular JS developer from us, then let us tell you the process, which is very easy and flexible. First, you can mail us your detailed requirement or request an inquiry. We will get back to you shortly. It is best to have a detailed discussion face-to-face or via video call. We need to understand the requirements in detail to give an accurate estimate. We will mail you the estimated price break up and provide essential terms and conditions. Upon agreement, we will start the onboarding process will start.
Can I Hire Your Developer For A Long-Term Project?
At Webrock Media LLP, you can hire Angular JS expert as per your choice and flexibility. You can hire our team for the project development to stay hassle-free or can hire a developer on an hourly basis who will work closely with your team. You can choose our remote developer or someone who will work in your space with your team daily. You can expect a daily update from our developers after the day end. For remote developers, the communication process is usually done via email and skype. If you hire us based on the project, we will assign a project coordinator who will provide you with all the updates weekly, and he will be the only point of contact. You can connect with them anytime to know about the ongoings.
Can I Negotiate The Offered Price?
Yes, you can negotiate the offered price provided by our developers if you feel it is expensive. But Webrock Media LLP always offers the best competitive price than any other developers. But if you want to negotiate, we can surely help you with that by providing an exclusive rate.
OUR WORK
Our Customer Support is prime and always ready to answer any questions you may have and provide the best possible solutions.
Hire Developers
We guide enlist models to help customers rapidly increase your group to meet your authoritative and business destinations, turning into an expansion of your IT business.
Choose From A Variety Of Hiring Models
Hire AngularJS Developer online, on a monthly, part-time, full-time basis.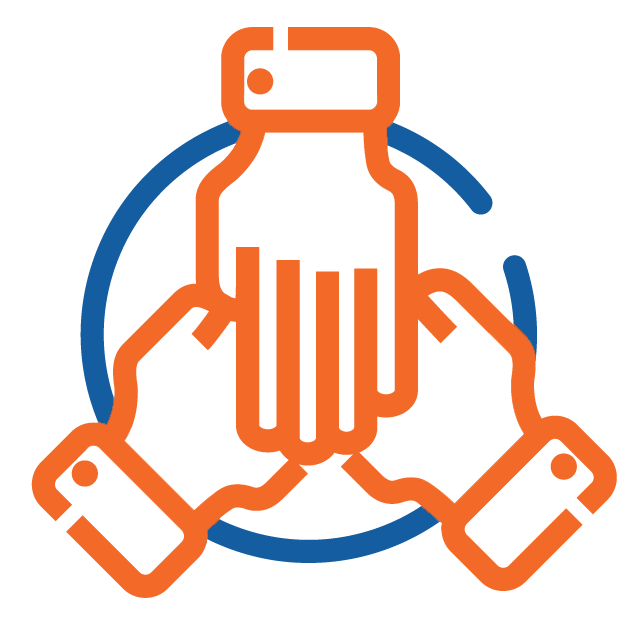 Dedicated Team
If you represent a company with a project that needs dedicated attention, ask about dedicated teams. It's a pay-as-you-go monthly rolling contract.
No hidden costs
160 hours of assured work
Monthly billing
Pay only for measurable work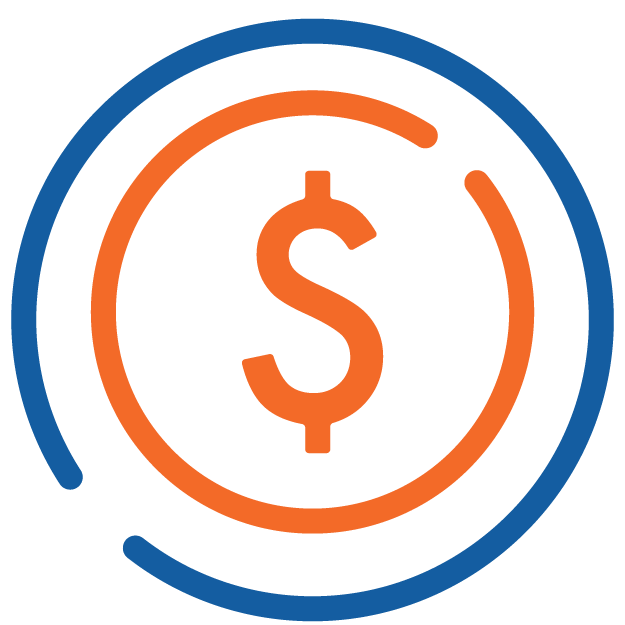 Controlled Agile
The controlled agile engagement model suits best for those who have a limited budget and still require some flexibility against the changing conditions.
Optimal flexibility
Agile team
Small projects
Complete control over budget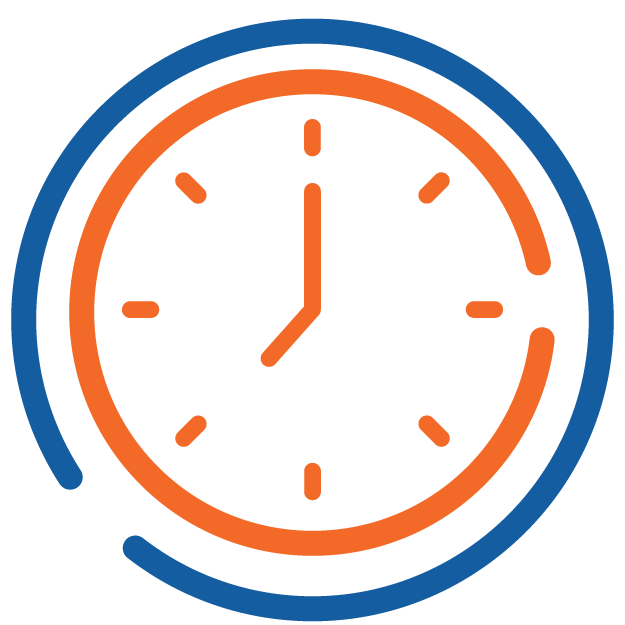 Time & Material
If you represent a company with undefined projects and need ongoing work, ask about hourly. It's a pay-as-you-go hour-wise rolling contract.
No hidden costs
Requirement based working hours
Monthly billing
Pay only for measurable work
Reach Out to Get a FREE Quote
Fill out the request form below to book an appointment with us. Share as much information as possible so we can offer you the best guidance and assistance on your project. We look forward to collaborating with you soon!
Are You Looking for a Great Web & App Development Company?
Webrock Media can be the right choice! We come with a team of highly experienced web and app developers who understand all your business needs and make the most of their expertise and latest technologies to deliver the desired outcome.