Career With Us
We are looking for Phenomenal pople, who are willing to join industries leading team.
Work with us!
Joining a company of about 40 team members…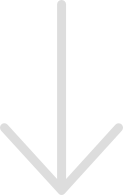 Join Webrock Media, a company with an incredible team and a culture that withholds professionalism, work ethics, dedication, and also a lot of fun-filled moments.
Based in Dallas, TX, and abroad, Webrock Media is looking for experts who would never be afraid of putting that extra effort into a relaxed working environment.
Yes! We believe in work-life balance.
Hence, we offer flexible work hours with a supportive environment where we all work as a team. We share, discuss, and brainstorm together to find the right solution and apply that to achieve results in every project we take up. We take pride in our results-oriented company culture that equally emphasizes individual happiness.
Come! Join us and let us work together, learn together, and achieve together!
Open positions
Join us and leverage the options to learn and grow within the organization and create a strong foothold in the industry.