Hire PhoneGap Developer
We at Webrock Media LLP offer great features of PhoneGap to develop robust mobile applications that work seamlessly in almost all major mobile device platforms and on every operating system. We have highly skilled designers and experienced web developers who have working experience in varied industries and are associated with diverse clients. Our developers are committed to using a single codebase for developing apps for various platforms, including Windows, Android and iOS, to maximize the user experience and minimize the overhead cost and time. With decades of rich industry experience, you can be assured that you will get quality PhoneGap app development services. Whether you are about to develop an app for your client or your business processes, our team works with full dedication for your project to ensure you get a custom-ready application that serves on all mobile platforms. Choose us to get
Fully Customized High-end PhoneGap application.
Exclusive High-end Features.
Hybrid Application 
Let's Talk
Hire PhoneGap Developer
PhoneGap is a popular software development framework by Adobe System used to build mobile apps for all leading platforms including – Android, iOS, and Windows.
WebRock Media offers high-end PhoneGap development service to businesses across the world. Our skilled PhoneGap developers use Java and special features of different mobile operating systems to build a robust mobile app and help you in delivering native UX. 
Hire PhoneGap developer from us to customize a mobile app that is compatible with multiple platforms that increases your customer outreach and takes your business to the peak.
We have got a team of skilled and highly-experienced PhoneGap developers who are capable of understanding all your unique business needs and transform them into reality.
When you hire PhoneGap developer, you do not need to get into a long-term contract. Work with us temporarily(daily, weekly or monthly basis) for the time you need to complete your project.
To get the desired outcomes at an affordable price, hire PhoneGap expert right away!
Why Hire Our PhoneGap Developer for Your Project?
As we are one of the leading PhoneGap mobile app development service providers, we ensure the most favorable outcome for your business. Once you share your ideas with us, we leave no stone unturned to meet your demand at any cost.
Here are the reasons to hire our PhoneGap developer:
Skilled Development Team
We have skilled resources with commendable expertise in the PhoneGap development industry. So, our developers are capable of providing you with what you exactly want.
Highly Experienced
When it comes to work, professional experience matters. Our extremely experienced PhoneGap developers not only serve you but add their inputs to develop something unique for you.
Effective Project Management
To execute your PhoneGap development tasks with no hassles, we assign effective project managers who look after the ongoings and solve complicated issues.
Transparency
Once we start working on your PhoneGap development project, our developers maintain optimum transparency and frequently send updates via phone calls, emails, and chats.
Flexibility
As we follow a flexible hiring process of our PhoneGap developer, you can hire a PhoneGap expert to work with them as long as you want (daily, weekly or monthly basis) to complete your project.
Security
We value your privacy. With us, all information that you share with us always remains fully protected as we never share it with any third party. 
Hire PhoneGap Developer – Our Areas of Expertise
Our professionalism and experience reflect through our PhoneGap development service. We work with utmost dedication and passion to customize solutions for a wide range of industries.
Take a look at the areas of our specialization:
PhoneGap Mobile App Developmen
t
We have got a proficient PhoneGap development team who implement state-of-the-art technologies and web programming to build a mobile app suited to your business needs.
Hybrid Mobile App Development
Our PhoneGap developers are efficient in hybrid app and module development. We are there to offer migration assistance for your requirements or already existing native apps.
App Optimization
We know how to optimize your app following the App Store norms. Our developers perform all the expected activities to build the best application for your business.
PhoneGap Android Development
Android's sky-high popularity makes it essential to build a mobile app on the same platform and earn abounding customers. Hire our PhoneGap developers who can do it for you!
Cordova Mobile App Development
We know how to blend the functionalities of PhoneGap and Cordova to build an exclusive mobile app for your business by adding great features that deliver fabulous performance.
Open-source Mobile App Development
Our PhoneGap developers apply potent open-source tools to build an innovative app within your budget that helps you to impress the maximum target audience and grow your business.
Hire PhoneGap Developer From Us – Our Hiring Process
When it comes to hiring our dedicated and skilled PhoneGap developers for your project, we follow a well-structured process.
Here are the steps that are followed when hiring our developers:
Sharing Your Project Requirements
Send all your project needs to us by filling the form on our website or contacting us directly. Once we receive the same, we discuss and analyze elaborately to understand what you exactly need. After discussion, we shortlist the most capable PhoneGap developers suited to your project needs.
Resources Selection
We allow you to interview our eligible developers and interact with them long so you get an idea of their areas of expertise. By throwing questions at our experts, you can find out if they are capable enough to live up to your expectations. Based on interviews and interactive sessions, choose resources from our development team.
Decide on Hiring Model
When you build your team picking your preferred resources for your PhoneGap development project, you need to pick the most suited hiring model. You can hire them on a daily, weekly, or monthly basis. As we offer flexibility, you can hire them as long as you need them to complete your project. No matter the size of your development team, you can scale it up or down as per your changing requirements.
Setting Timelines, Terms, and Conditions
To get the desired output, building a proficient development team is not enough. We set timelines, terms, and conditions that are to be given the most important when working on your project. Due to this, we have been always successful in delivering all our clients' projects on time with no compromise on quality.
Starting With Project Development
After setting a timeline, terms, and conditions, we immediately start working on your project to deliver high-quality PhoneGap solutions on time. We do not stop working on your project until you are satisfied with the result.
Hire Our PhoneGap Developer to Meet Your Demand
Are you looking for an all-inclusive PhoneGap development service at an affordable price? Hire PhoneGap developer from us with no second thought! With years of experience in the PhoneGap development industry, we have become acquainted with a lot of advanced technologies and skills that help us to build outstanding mobile app solutions exclusively for your business!
Hire PhoneGap Developer FROM WEBROCK MEDIA FOR UP TO THE MARK DEVELOPMENT
We guide enlist models to help customers rapidly increase your group to meet your authoritative and business destinations, turning into an expansion of your IT business.

Part Time

Full Time

Hourly Time
Frequently Asked Questions (FAQs)
Why Will You Choose PhoneGap Framework?
PhoneGap offers a variety of features which are great for your business. Some of them are mentioned below It offers various API to create With its help of it, you can create a feature-rich mobile application Backs the development of icons for the tailor-made mobile app built for your business Easy to maintain Very affordable Saves time, money and effort A single application works on all mobile platform
Do You Provide Migration & Upgradation Services?
Yes, Webrock Media LLP always provides migration services to our esteemed customers. Besides migration, we also offer upgrades. You can migrate your Android or iOS App in terms of stunning interface or UI from any platform to PhoneGap, or you can also upgrade your existing version to the latest version. The PhoneGap developers at Webrock Media LLP always are ready to create some unforgettable user experience.
What Are The Advantages Of PhoneGap Software?
PhoneGap is one of the most feature-oriented and very popular software that offers an array of benefits, such as Apps that are developed in this platform ensure a complete and hassle-free app store approval Single code hassle-free app that ensures maximum reach Low turnaround time for processing Less time is required to convert code PhoneGap is entirely free as it is open source It requires very less cost to develop
What are the PhoneGap Application Integration Services That You Offer?
At Webrock Media LLP, We can efficiently integrate your PhoneGap mobile app under our full app integration service. Our PhoneGap app development strategy offers cutting-edge solutions to your mobile application. We can integrate your application with any smart device for processes like geotargeting, health monitoring and augmented reality. We can Integrate the PhoneGap application with a smartwatch We also Integrate the PhoneGap application with any geolocation device We offer the Integration of PhoneGap applications with VR devices.
Do You Offer Maintenance & Support?
Yes, at Webrock Media LLP, we offer after-sale support and maintenance for a few days, which comes with the development process. Our developers and the entire team not only offer application development services but also provide the necessary maintenance to it for a certain time period to ensure the smooth and glitch-free running of your application. We ensure the fixing of bugs, upgradation and adding new features so that you always stay up to date. These are the services that we offer with development Application testing services. Real-time data checking services. Integration of new updates & features
What Do You Offer In Cross Platform App Development Services?
We offer an array of exemplary services along with our PhoneGap app development services Complete customized PhoneGap Development Development of wireframing Development of prototype UI/UX Solutions of PhoneGap PhoneGap Migration solutions API integration on the server side Complete App support & maintenance
Do You Provide UX/UI Design On PhoneGap?
To offer your users easy navigation, filters and multi-functional mobile applications, at Webrock Media LLP, we develop a PhoneGap UI/UX design which is very attractive, loaded with features and easy to use. We are associated with a team of experienced professional PhoneGap developers who can develop custom features suitable for any of the required business niches. We offer the following Easy yet effective interface design. PhoneGap UI/UX design that can easily impact more visitors. Smooth access to the frontend and backend interface design.
Why Will I Choose You To Develop PhoneGap?
You may find a variety of PhoneGap development service providers in the market but choosing the best one that suits your needs is quite difficult. If you choose Webrock Media LLP, then you are going to get the following advantages Assistance from our developers throughout the day Complete customization as per your business needs Post-delivery assistance, which is easy to get Throughout documentation Smooth & continuous communication Timely delivery of project Easy and affordable pricing We offer the best coding service We will ensure complete client satisfaction Highly secure platform Proficiency in various machine languages like Java, CSS3, HTL etc The assistance of some of the best PhoneGap app developers
OUR WORK
Our Customer Support is prime and always ready to answer any questions you may have and provide the best possible solutions.
Hire Developers
We guide enlist models to help customers rapidly increase your group to meet your authoritative and business destinations, turning into an expansion of your IT business.
Choose From A Variety Of Hiring Models
Hire PhoneGap Developer online, on a monthly, part-time, full-time basis.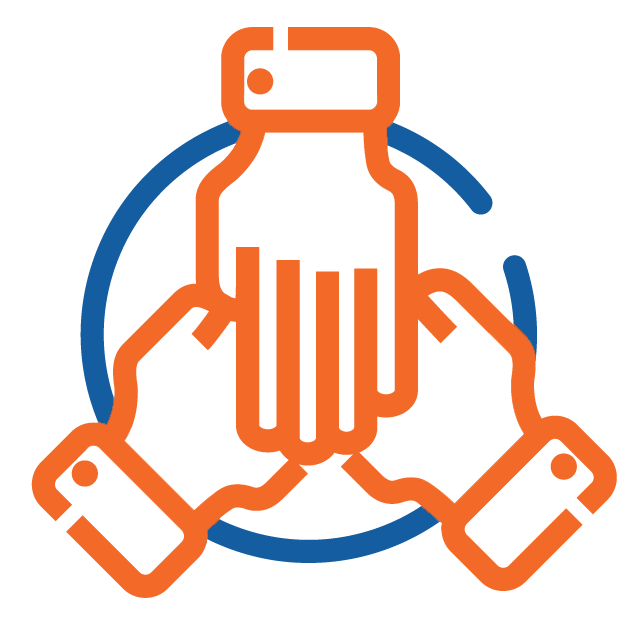 Dedicated Team
If you represent a company with a project that needs dedicated attention, ask about dedicated teams. It's a pay-as-you-go monthly rolling contract.
No hidden costs
160 hours of assured work
Monthly billing
Pay only for measurable work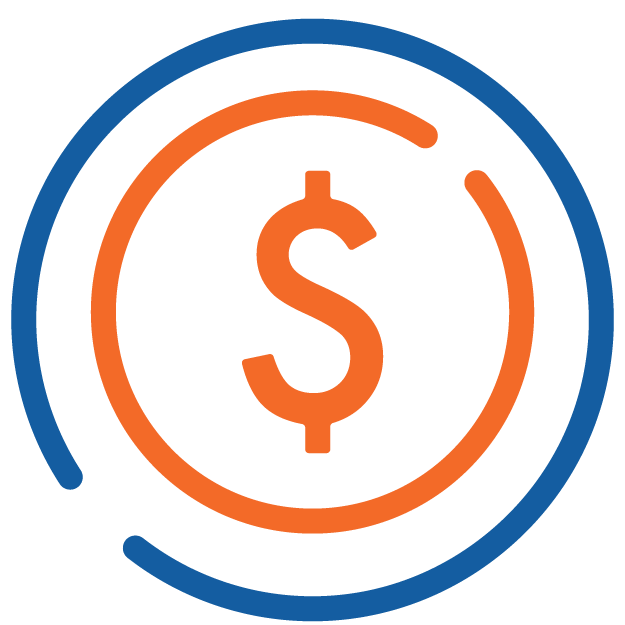 Controlled Agile
The controlled agile engagement model suits best for those who have a limited budget and still require some flexibility against the changing conditions.
Optimal flexibility
Agile team
Small projects
Complete control over budget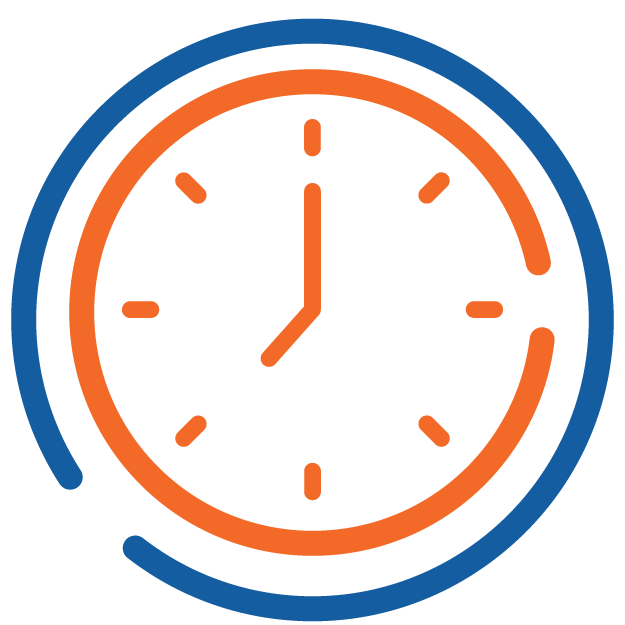 Time & Material
If you represent a company with undefined projects and need ongoing work, ask about hourly. It's a pay-as-you-go hour-wise rolling contract.
No hidden costs
Requirement based working hours
Monthly billing
Pay only for measurable work
Reach Out to Get a FREE Quote
Fill out the request form below to book an appointment with us. Share as much information as possible so we can offer you the best guidance and assistance on your project. We look forward to collaborating with you soon!
Are You Looking for a Great Web & App Development Company?
Webrock Media can be the right choice! We come with a team of highly experienced web and app developers who understand all your business needs and make the most of their expertise and latest technologies to deliver the desired outcome.