home / blog / Build the Best HouseJoy Clone App With Us.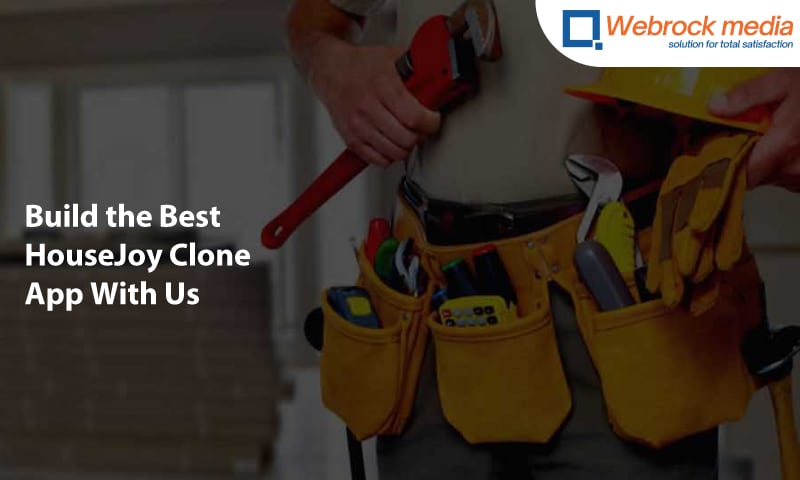 Life has indeed become very hard on us, especially because people are too tied up in their daily schedules. The situation is such that most of us do not even have time to take care of our everyday errands. In such a case, the crucial thing we often skip is who will take care of our daily jobs. What if we tell you that an app can take care of it? Care to venture into the field? As entrepreneurs, the job is to make sure that you can pick business ideas that nobody has thought of and then aid the market with innovation at its best. It will help you make a sustainable mark in the future.
The concept of the multiservice application is not new, and many apps tend to take care of the same as well. What is the idea here? It is the main prerogative to ensure that we can cater to a market that is wider than we can imagine and eventually come up with a sustainable application over a long period of time. The app that we are focusing on in this discussion is none other than the HouseJoy clone development. Not many people know this, but it is indeed the future that many of us did not even imagine. One app that can take care of all the needs that clients face regularly!
The good thing about the app is that you can add as many customizations as you want, and we will not have any problem incorporating them. The idea behind the app is to make sure that we can cater to an audience that wants easy solutions to all their problems, and that too with one app. The answer that we are focusing on is one roof that helps you with complete choices. Not only that, the only thing that you need to do is get in touch with us, and we will make it work for you.
We have also tried to make this a white-label HouseJoy clone solution. What does this mean? It indicates that as brands, you will be able to add as many specifications as you want to, and we will brand it completely dedicated to your business. We understand that although it is a clone app, maintaining that individuality is very important. It will allow you to keep a unique factor and aid those who want to set up their business in the market.
Contact Webrock Media today if you want to develop a HouseJoy clone development service. You can provide a variety of services to your customers, like home cleaning, home electrical services, handyman services, pest control measures, beauty services, and a lot more with the HouseJoy clone. And we will ensure that the HouseJoy clone is loaded with useful features that will keep its users busy and engaged in scheduling services.
What Are the Features That You Can Expect?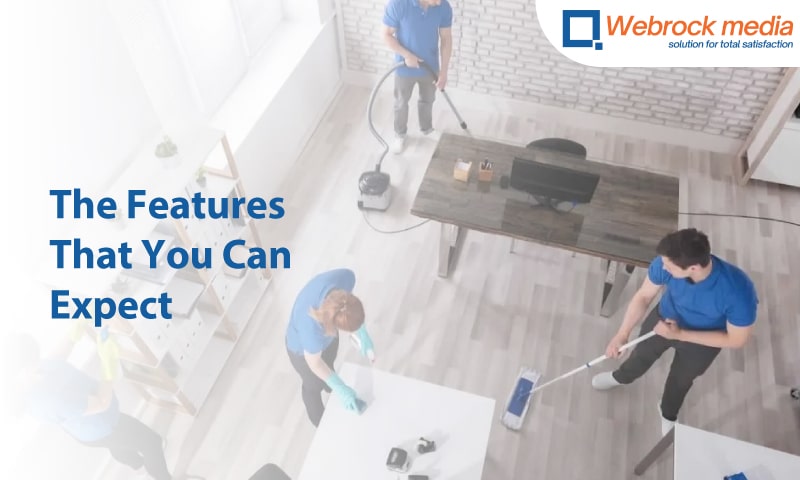 As an entrepreneur, you must focus on a business that aids you with amazing features indeed. It is our topmost priority as one of the leading HouseJoy clone development services. Because it is a clone app, we incorporate it with a pre-fixed set of features. However, if you want us to make distinctions with the same, our professionals can make that work for you! Some of the most promising features that you can look up to are:
1. Social Media Login
Supposedly, you want to create an account in an app, and the moment you start, you have to incorporate a whole list of details. Is that feasible for you as someone who does not have that much time to devote? To make the process much easier and smooth, we have incorporated the option of social media login.
So what is a social media login? A social media login is one where you can easily create an account for yourself via your social media. The social media login can include accounts connected to Facebook, Instagram, or any similar app. It just makes the process extremely simple and hardly takes a minute.
2. Multiple Bookings
We have already mentioned that the app's nature is to ensure that we can incorporate many different services under one roof. It ensures that the clients do not have to look for any other option and can rely on them without hindrances. Because of this, we have also incorporated the possibility of multiple bookings.
No matter what services you need, the app works fine, and you can book multiple services. Along with that, we have incorporated the option to track, and hence now you can track your numerous bookings. It also allows you to book services across various addresses if you need assistance for anyone else.
3. Integrated Payment Options
The next important feature we have focused on in our comprehensive HouseJoy clone development service is the domain of integrated payment options. How does it work? Once you book assistance with the app, it will automatically redirect you to a payment page.
There are usually many options, and hence you will be able to make the same with the help of both credit and debit cards. Also, there is an option for making online payments with the help of platforms that aid you in having a safe experience. Do not worry; the platform is extremely secure, so that you can rely on us. Your money is in the right hands!
4. Schedule Services
Do you not want service now but want to ensure you do not have to wait long on the desired date and time? Because of this, we have incorporated the feature of scheduled services. What does it do?
The best thing about the scheduled services is that you can choose any date and time you want. You will no longer need to remind us; we will send the professionals right to your doorstep!
5. View Job Status
Have you booked a service but do not know whether it has started or been completed? Sometimes it can happen that you have booked a service, but you are not at home to take care of the same. To ensure you can stay updated about the happenings, we have incorporated the feature of viewing the job status.
It will keep you constantly updated and ensure you can understand whether the professional has started or completed the service.
6. Earn With a Referral
To ensure we can formulate a better marketing policy for you as an entrepreneur and reach out to more people immediately, we have introduced the earning feature with a referral. What does it mean?
It means that customers can earn points whenever they choose to refer to your service and take up the service. They can redeem the points when they next book a service and earn money. The good thing about this feature is that it will help you cater to a mass audience in one go.
7. In-App Chat and Call Option
And finally, sometimes it happens that after you book a service, you want to contact the professional to deliver some important information to them. The same instance can happen to why she was the professional who wanted to contact you.
We have incorporated the in-app chat and call options to ensure no safety concerns are associated. The good thing is that it aids you in communicating with the professional but also maintains the safety concerns.
8. Customer Support
Any business to make a mark in the industry must ensure clients are satisfied under all circumstances. Because this is a service-oriented business, there are possibilities that sometimes the client will seek customer support.
We have a dedicated customer support team to ensure that they get the right kind of support whenever they want to and that there is a seamless experience. The good thing about the team is that the clients will get assistance whenever needed, and the professionals will handle all the problems.
9. Customer Feedback
When it comes to any multi-service-oriented application, it is very important to make sure that there is a customer feedback portal. The good thing about this portal is that it will reinforce the service providers and ensure they can enhance their work quality.
We have made sure in this case that we can make the customer feedback visible to all the clients so that they know whether you should go ahead with the particular service provider. The customer feedback portal is one of the most important features we have added for both the users and the service providers.
10. Service History
And finally, the last feature that we have to talk about under all circumstances is none other than the service history. So what is it? Sometimes it happens that we want to access the services we have taken in the past and who were the professionals aiding us at that point.
The service history is one such option that allows you to get in touch with all the services you have taken in the past, and these are both completed and the ones you might have canceled.
Get in touch with the expert app development team of Webrock Media, and we will give you the most comprehensive HouseJoy clone development solutions. Also, we offer you very competitive pricing for all our app development services. All you need to do is discuss your app development requirements, and we will come up with the best solutions.
Who Will be Able to Use the HouseJoy Application?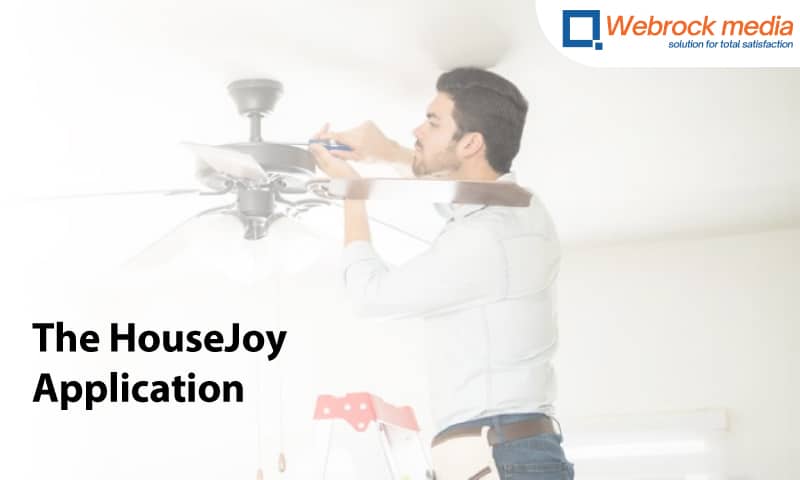 As one of the best proponents for HouseJoy clone development services, we need to help you understand who are the ones that will be using the application. As entrepreneurs, it will give you better clarity to know where you can draw the revenues and whether it will be promising. Per our understanding, there will be particularly 3 types of service providers coming under your application.
1. Service Aggregators
The first chain of people who will be coming under the use of the application is none other than the service aggregators. So who are the aggregators? In very simple terms, we can say that the aggregators are the ones who are big service-providing companies and have a lot of people working under them.
When they come under your application, there will be many more people who will be knowledgeable about the services, and hence they will be able to work on a commission-based model with you. The good thing about working with these aggregators is that they can provide services.
2. Service Professional
We have to understand that not every provider works with a service aggregator, and hence even, they need to reach out to people. These are the ones who will most certainly come under your service regimen, and make sure that they can reach out.
The most important thing here is that service professionals must reach out to more people and enhance their service spectrum. An app like this allows them to do so.
3. Single Service Providers
And finally, there are a lot of clients who will be using your platform, and they will require single services. What are these? These are usually services like home beauty and electrical services. The HouseJoy alternative or the clone can be a good option for this.
We must understand that with the right marketing techniques, the application's reach will be far-fetched, and hence it will help the single service providers. Usually, the revenue model that one follows, in this case, is also none other than commission. However, in some cases choosing to go ahead with the subscription model is also a good idea.
Contact Webrock Media's skilled app development team, and we will provide you with the most complete HouseJoy clone development solutions to help your customers conveniently get assistance as and when they need it. Also, we provide you with extremely affordable prices for all of our app development services. All you need to do is talk to us about your app development needs, and we will offer the best options.
What Are the Benefits of Choosing Our Clone Development Services?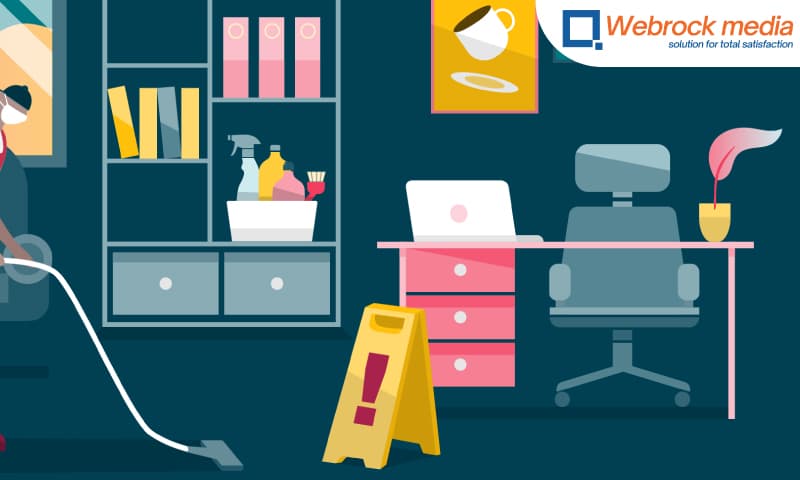 We cannot deny that today many options in the market provide you with clone development services. You will easily find at least ten service providers who claim to get you the best HouseJoy clone development services. Then what is it that makes us better than the rest?
Affordable Services
We have tried to incorporate the most competitive pricing, ensuring that even new emerging entrepreneurs can use our app development services. No matter what your requirement is, you will get a competitive rate for the work while ensuring the best quality services.
On-Time Delivery
There are a lot of service providers in the field who will not be able to provide you with on-time delivery, which is something that none of us want. We will try to get you the project right on time and, in most cases, even before the delivery date.
Client Support
No matter what you need, feel free to contact us; we will aid you throughout. Right from the app development discussion phase, till your app is deployed on the app store, we will keep you informed about everything. Also, if you have any questions, you can get in touch with us anytime.
Transparent Policy
Webrock Media always follows a transparent policy with all clients. From the moment you contact us for a HouseJoy clone development project idea until we launch your app on app stores, we maintain a clear and transparent policy with you. We also take you through the stages of the app development process so that you get to know beforehand what you are getting and how the app will be beneficial for your business. We also give you a rate quotation at the beginning of the project so that you can stay updated on the investment you are going to make.
The Bottom Line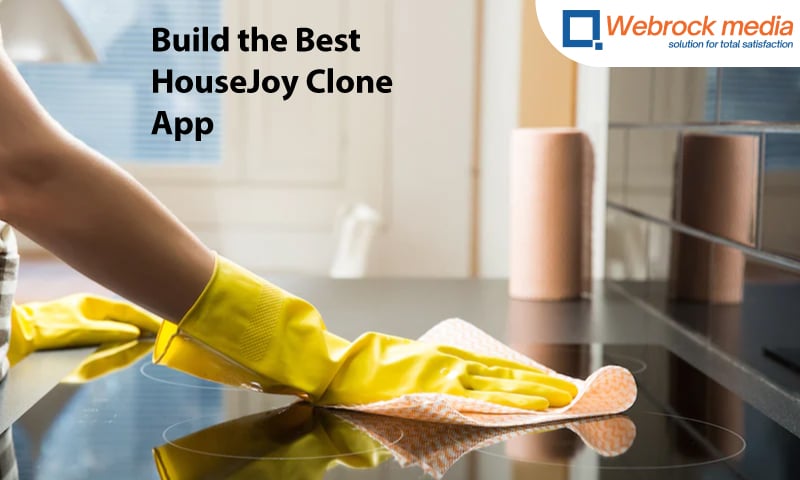 If you want to build the best and are looking for promising HouseJoy clone development services, feel free to contact us at Webrock Media today! With our highly efficient team, we always make sure that clients have got the best clone app. Once we get in touch with you and understand what you are looking for, it automatically becomes easier for us to implement the same for you.

I hope you enjoy reading this blog post.
Would you like to get expert advice? Schedule a Call
About WebRock Media LLC
WebRock Media LLC comes with an incredible team of website and mobile application developers who can customize the perfect solutions to transform your business. We think ourselves to be an ideal 'Technology Simplified Destination' as we know how to perfectly merge creativity and programming to build robust websites for our clients.