I hope you enjoy reading this blog post.
Would you like to get expert advice? Click Here
home / blog / Why Should You Invest In CoinOut Clone Development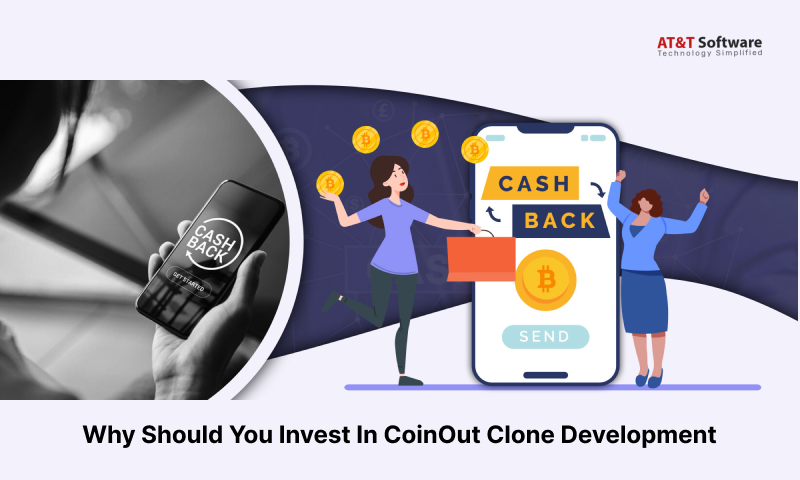 WebRock Media offers top-of-the-line CoinOut clone development services at affordable pricing.
If you want to launch a business like CoinOut, you have come to the right place. WebRock Media presents best-in-class CoinOut clone development services to meet your business requirements. You can use this CoinOut clone to attract more customers and make a significant amount of profit.
When compared to monetary notes, we are all uninterested in coins. The majority of our wallets lack a coin-holding division. Many of you must have been in a situation when you have bought something, and the merchant has given you a chocolate or a toffee instead of the change they were supposed to return. The majority of individuals do not even consume chocolates. Customers have been losing a lot of money over a period of transition without realizing it.
The amount of money gathered might be a lot over a period of time. No one in the audience was concerned until Jeffrey Witten stepped into the Shark Tank and spoke about this CoinOut clone concept. Yes, this young lawyer turned entrepreneur desired to save these coins in a wallet and provide a service to them.
If you are looking forward to venturing into the cashback and rewards business, it is time that you opt for CoinOut clone development. We at WebRock Media have a specialized team of app designers and developers who can come up with stunning CoinOut clones and help you monetize your business and generate profits.
The Growth Of The Incentives And Cashback Industry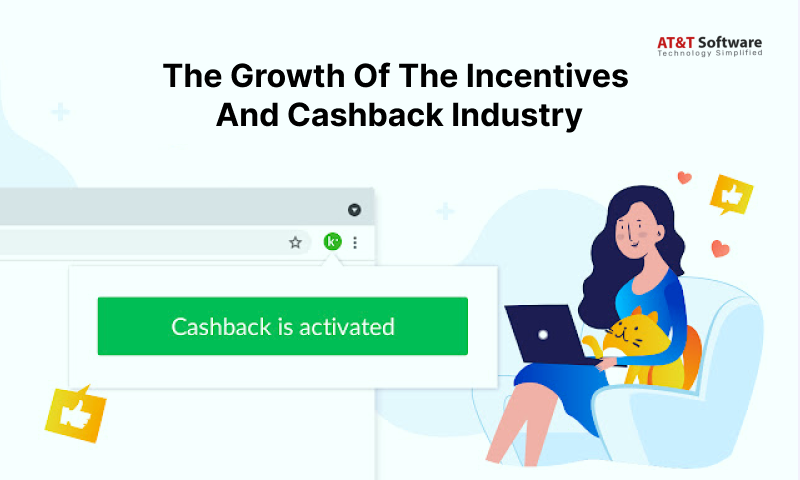 To the customer, the term "cashback" is enticing in and of itself. Why would a person refuse to make money or have the opportunity to purchase a product at a lesser price just because he spends his money on something? The emergence of the cashback and rewards sector is based on the basic human urge to earn cashback from whatever he spends money on.
According to research, the cashback and rewards sector will be worth $108 billion by 2020. With the surge in online buying in recent years, most applications have started to offer users cashback. This encourages the buyer to return and spend money on anything else in the hopes of receiving a refund.
He also included a tool that converts receipts to cash. When a person spends money at a hotel, grocery store, or salon, he can scan the receipt and receive payback. This was a watershed moment. Anyone may make money simply by checking a ticket for the money they spend. This was a fun and exciting feature. This has prompted numerous entrepreneurs worldwide to create a CoinOut clone app and start a cashback and incentives app.
Get in touch with WebRock Media and discuss your requirement for CoinOut clone development. We will analyze your business requirements and offer you the most relevant solution. We will also give you a rate quotation so that you are aware of the cost of app development and accordingly decide to go ahead with the project.
The Basic Steps To Earning A Cashback Using CoinOut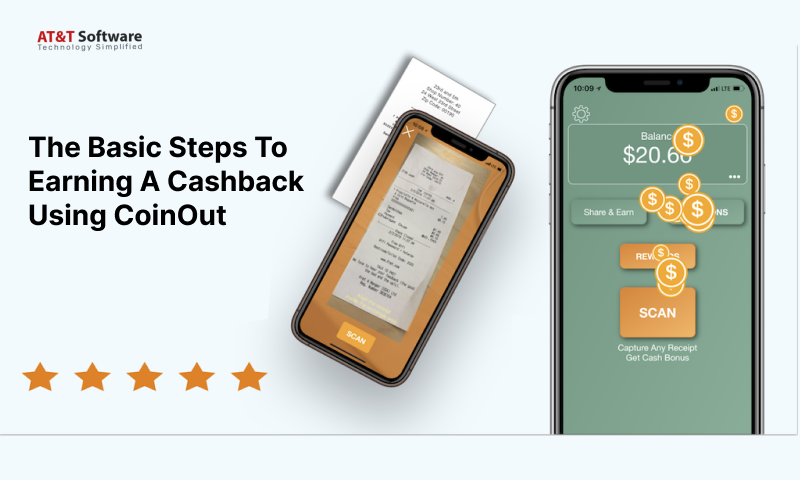 CoinOut is a very straightforward and user-friendly program. It's just a cashback software that scans your wallet and receipts.
Install the CoinOut Clone App from the Google Play or Apple App Store.
Register with your phone number on the CoinOut Clone App.
Scan a receipt using the app's scanning feature.
The cashback will appear in your account within a day, but it may take 90 days. It differs from merchant to merchant.
Direct deposit, PayPal, or an Amazon gift card can all be used to receive payment. It takes a little longer to get a payout via PayPal or an Amazon gift card than via direct deposit.
Users may also earn money by recommending their friends to CoinOut.
The customer can also purchase items from other online stores.
CoinOut Clone App offers cashback on several platforms. The CoinOut Clone App is linked to the merchandise of other eCommerce websites.
A CoinOut clone is a pre-built cashback app. It may be further tailored for your target audience with add-on features and a new user interface.
There are several methods for saving money. However, determining which applications are suitable for you and which apps aren't might be difficult. "What do you guys think of ____ app?" is a frequently asked question at WebRock Media. "What are your favorite earning apps?" or "What are your preferred earning apps?" We are delving deep and researching the most popular earning sites and applications to enhance our financial life with more pluses and fewer minuses.
Contact WebRock Media today to discuss your CoinOut clone development needs. We will assess your business needs and recommend the most appropriate solution. We will also provide you with a rate quotation so that you are aware of the cost of app development and can make an informed decision about whether or not to proceed with the project.
No matter what, the expert team of app designers and developers will make sure that the CoinOut clone is rich in features and offers an optimum level of UI/UX. We aim to assist you with the best business opportunities and monetization model along with the most user-friendly CoinOut clone app so that you can beat the market competition and generate huge profits.
What Is A CoinOut Clone?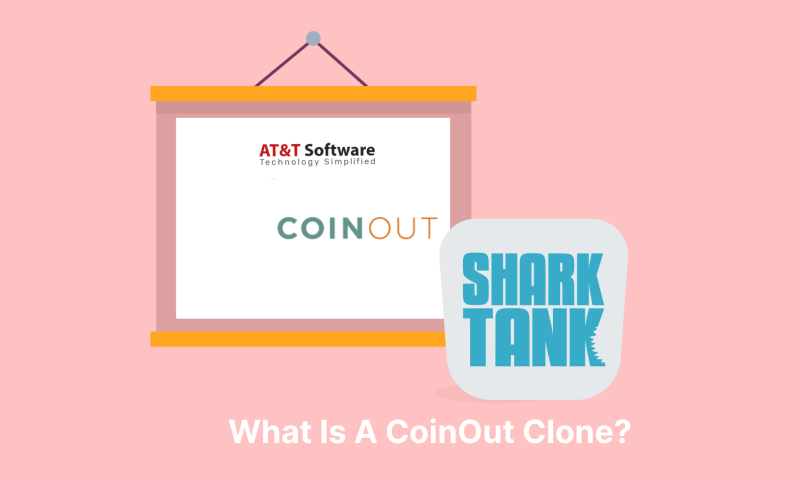 We at WebRock Media develop CoinOut clone apps based on your business requirements. It's a smartphone application that allows its users to earn money by scanning receipts. Every transaction with CoinOut helps its users earn you points! They can earn money without requiring any financial accounts or information. Every receipt they upload to CoinOut will make for a random prize! Customers may also earn money by buying at CoinOut clone merchants and signing up for CoinOut clone partners.
That is precisely how simple it is. Customers can upload a receipt to the CoinOut clone and receive a cash back incentive generated at random, generally between 1 and 9 cents for every ticket. They will receive a preview of the image when they submit a receipt; if all crucial information (vendor name, date, products purchased, and amount paid) is visible, they will earn quick credit.
The term "instant" is crucial here. You won't have to wait for your receipt to process; you will know how much it's worth in seconds. When it comes to value, many cashback receipt applications restrict the types of tickets that may be uploaded. But customers can upload any kind of receipt in the CoinOut clone. You name it: restaurant, grocery shop, petrol station, retail. Only items that do not qualify as receipts are not accepted: lottery tickets, credit card slips, coupons, etc.
Customers may also utilize the CoinOut clone app to gain cashback by making online purchases with them. The process is to begin the transaction in the CoinOut clone app and look for the merchant logo. Customers will instantly receive CoinOut cash after finishing the transaction!
As a result, app users will be receiving two applications for one price. First, earn cashback for online purchases made using the app, and then get cashback for in-store purchases made by loading receipts.
CoinOut clone badges provide additional possibilities to earn points, incentives, and primary earning methods. CoinOut clone has a few small print features; no financial information is required, and the date and personal information of customers are never sold or shared.
Contact WebRock Media and discuss your CoinOut clone development requirements. We will evaluate your business needs and recommend the optimal solution so that you can monetize the app platform and generate maximum revenues. We will also provide you with a pricing quote so that you are informed of the cost of app development and can proceed with the project accordingly.
No matter what, our CoinOut clone is a one-of-its-kind app, and it would surely provide the best UI/UX.
Who Can Use The CoinOut Clone?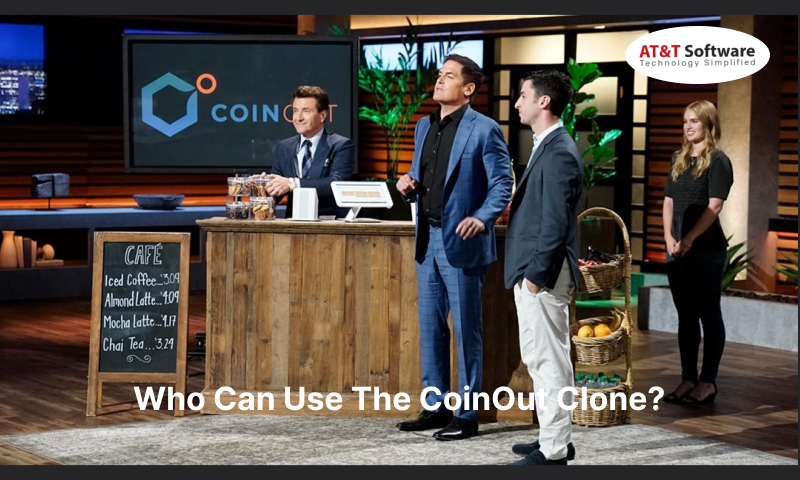 Anyone who buys items can use the CoinOut clone to scan customers' needs to download the application, make a purchase, take a photograph of the receipt and press the send button. And your app users will make a profit.
The CoinOut app is one of the more socially aware applications available. They are not only giving you money back; they are also building a community with this app. You, as a business owner, may also follow a similar process for attracting app users.
Contact WebRock Media immediately to discuss your CoinOut clone development needs. We will evaluate your business requirements and recommend the optimal solution. We will also give you a rate quote so you can make an informed decision regarding whether or not to proceed with the job.
What Device Can A User Use To Access CoinOut Clone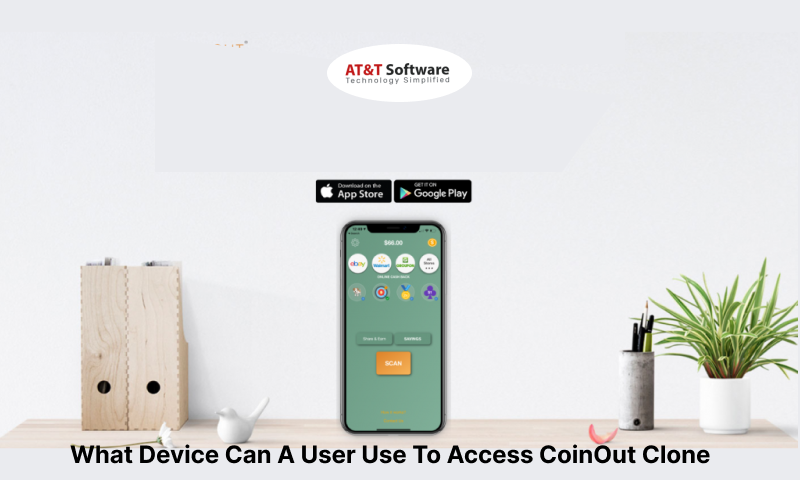 Your smartphone. The CoinOut Clone app is accessible for iOS and Android devices and is free to download.
When Do Customers Need To Apply For It?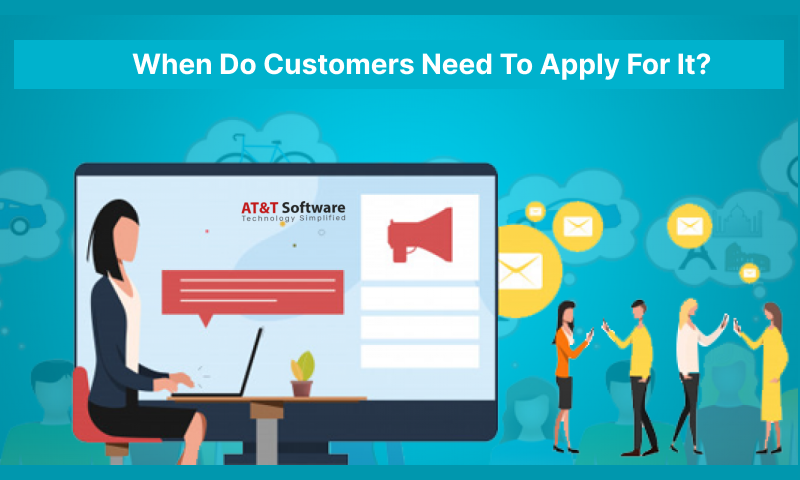 Within 14 days of the purchase date, a customer must present the receipts. A random reception limit is set each day, which customers will not know until they reach it. That's OK; just come back tomorrow and turn in your receipts.
Please don't wait to do all of your tickets at once, near their expiration threshold, to ensure you're getting the most cash back. You never know what the limit will be that day. It is in your best interests to send them as soon as possible.
It's worth noting that the cashback amount varies from day to today. Each day, CoinOut sets a minimum and maximum amount you may earn from a receipt. The amount you get is completely random and unrelated to the type of receipt or the amount paid.
CoinOut is a fantastic little software for generating some additional money that you wouldn't have otherwise. We will go over everything you need to know about the app, including how it works, how much you can make, cash-out choices, complaints, and more.
CoinOut is free software that allows you to earn tiny cashback sums by uploading receipts from retail transactions and then cashing out your newfound currency for cash or gift cards. The app's simplicity and ability to collect cashback from anywhere that offers legitimate receipts set it apart from competitors like Ibotta and DOSH (both of which are among the best 45 money-making apps).
A Realistic Assessment of Your Earning Potential With CoinOut Clone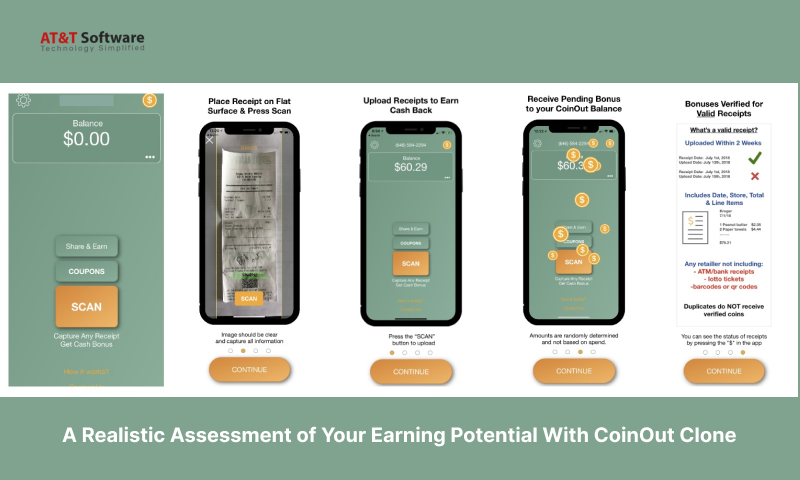 Let's imagine you have a 2x badge, which would indicate you can make around $6 every week.
Other benefits include the promotional offers found in the area of the badge. However, you may not always find something interesting here. However, this is essentially a best-case situation. Most users who use this program appear to make $10 to $20 every six months.
Advantages of CoinOut Clone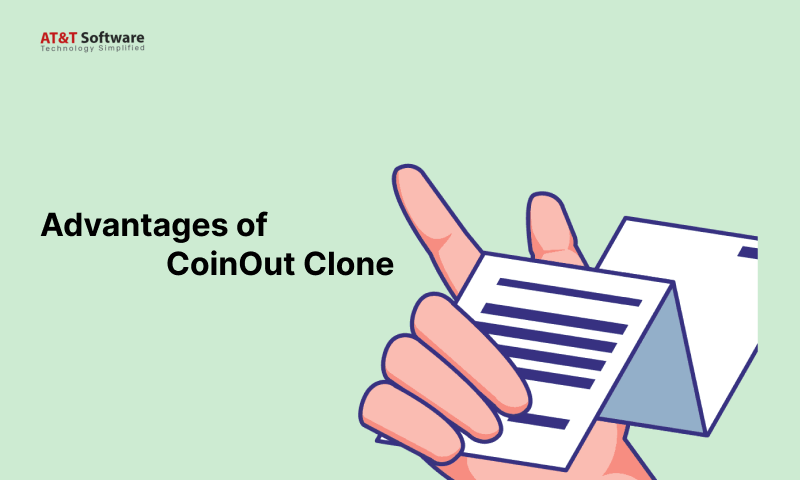 Pros
It's so easy to use that even a troglodyte could do it!
Receipts may be uploaded from anywhere.
There is no point system, only cash.
There is no minimum withdrawal amount.
Direct deposit is a possibility (uncommon in apps like this).
Cons of an FDIC-insured account
Low pay, sometimes challenging receipt scanning, little indication of how much you would receive each receipt
Revenue Generation Model of CoinOut Clone App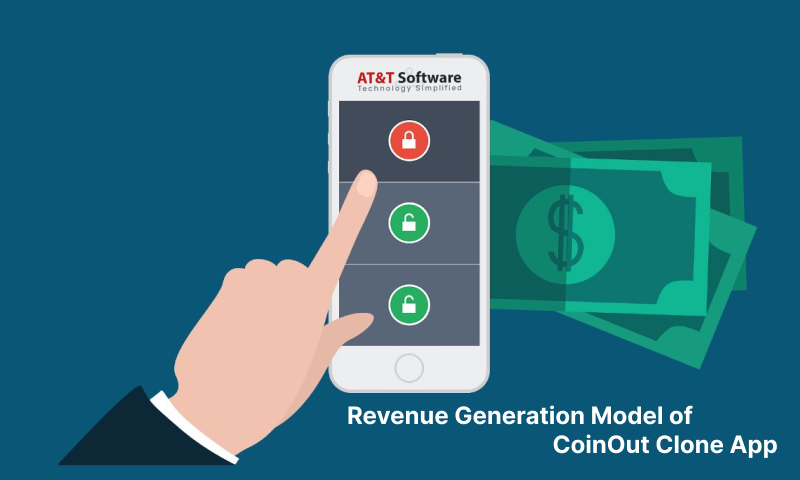 As the owner of a CoinOut clone, you may opt for various revenue generation models. Though, an internal system designed for a single store may pay for itself by increasing sales, lowering advertising expenditures, and lowering the costs of new customer acquisition by retaining regular customers. But for third-party CoinOut app solutions, you may opt for different modes of revenue generation.
Commission For Affiliates
You may use the CoinOut clone to earn affiliate commissions in the form of cashback schemes on qualified sales. Unlike coupon websites, the cashback app will split the commission with the customer. You may use this strategy as it is a popular model of revenue generation in many trending cashback and rewards apps.
Exclusive Collaborations
Leading platforms like CoinOut work directly with brands aiming to increase their product awareness. The platform may establish customized loyalty programs with additional reward points to encourage purchases. They may make product recommendations or place them prominently in the CoinOut clone app. Sponsored partnerships can supplement affiliate commissions and provide additional cash.
In-App Advertising
The CoinOut clone cashback app may include text links or banner adverts from ad networks like Google Adsense and other affiliate partners. You may opt for different payment mechanisms, such as Cost Per Impression (CPI) or Cost Per Action (CPA), which may be available in advertisements (CPA) and generate income.
Selling Aggregated Data
Aggregate data is non-personal, according to the GDPR, because it is personal data processed for a statistical outcome. This information is in high demand because cashback platforms deal with retail sales. It is used to make advertising campaigns more effective. Top cashback and rewards app businesses sell aggregated and anonymized data. So, you may also choose this monetization method for the CoinOut clone app.
A platform may charge a maintenance fee to cover the costs of maintaining and establishing user accounts. Only dormant accounts can be charged from the users' earned awards. In other ways, the fees may encourage customers to keep using their accounts.
CoinOut Clone FAQs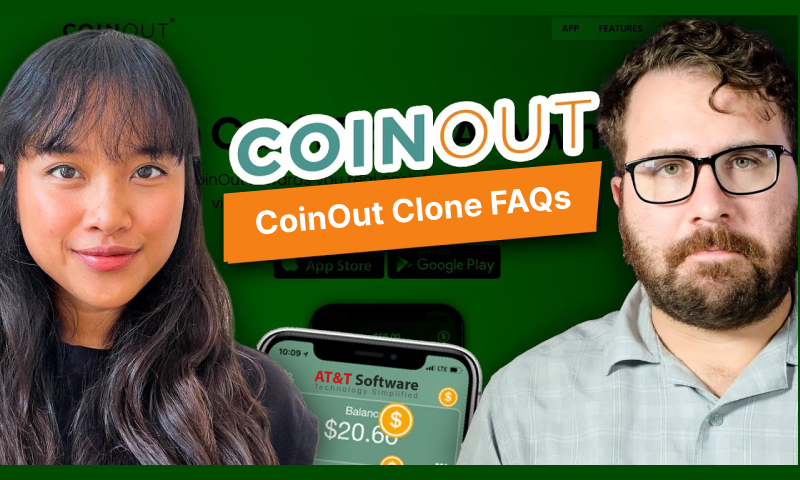 1. Does it examine the receipt number as well as the products purchased? And then have them validated by the store?
There is no information on what the software looks at regarding receipts.
2. Is it checking the receipt number and the products purchased? And then have the store validate them?
If it doesn't, you might be able to alter specific numbers on the receipt to make it look as if it's a fresh one, but it's not worth it because they have the right to terminate your account if they find out. Playing by the roles is the only genuine hack. Attempt to acquire badges and use all of your daily receipts.
3. Is CoinOut a Scam or Legit?
CoinOut is not a fraud by any means. They compensate their members and have a good reputation.
As previously stated, Robert Herjavec, a well-known Shark Tank investor, has invested in the app. Partnership advertising arrangements and affiliate relationships are how the app gets the money. For example, they receive a percentage of the purchase price when someone shops at one of their featured stores. Most cashback applications operate in this manner.
4. Is CoinOut a secure platform?
Yes, this software is nearly as safe as it gets. The FDIC even insures the money you make in your account up to $250,000… not that you will ever come close to earning that much.
5. How can you become a CoinOut member?
A customer needs to be 18 years or above to register. It can only be used in the United States because it requires a US cell phone number.
Download the CoinOut app from the Apple App Store or Google Play Store to join up.
You will be prompted to provide your cell phone number. You'll get a six-digit pin through SMS text to validate the device. Then you must authenticate your account by providing an email address.
6. What Kinds of Receipts Are Acceptable?
According to the website's FAQ page, you will earn cash back on any receipts from any shop that has the following information:
Transactional Data (must be within two weeks from the upload date and shown on the receipt)
Total Bill Amount Store Name
Line items on the receipt with prices
Your account or another user cannot have already posted the receipt.
The following do not qualify for cashback:
Receipts from ATMs
Purchasing Lotto Tickets
Slips of Credit Cards
Cashier's Checks
Only barcodes or QR codes in pictures
Coupons
Receipts that are not in English and do not list items
Not from your purchasing receipts
IMPORTANT: If you upload a receipt more than once, the system may suspend your account.
7. What's the Best Way to Scan Receipts?
Place your receipt on any accessible surface, press "SCAN" on the app, and line the ticket within the rectangular area for in-store permits. Then, to capture the receipt, push the button. A random number of coins will be given to you. Remember that each receipt may only be photographed once, no matter how long.
Why Choose WebRock Media for CoinOut Clone Development?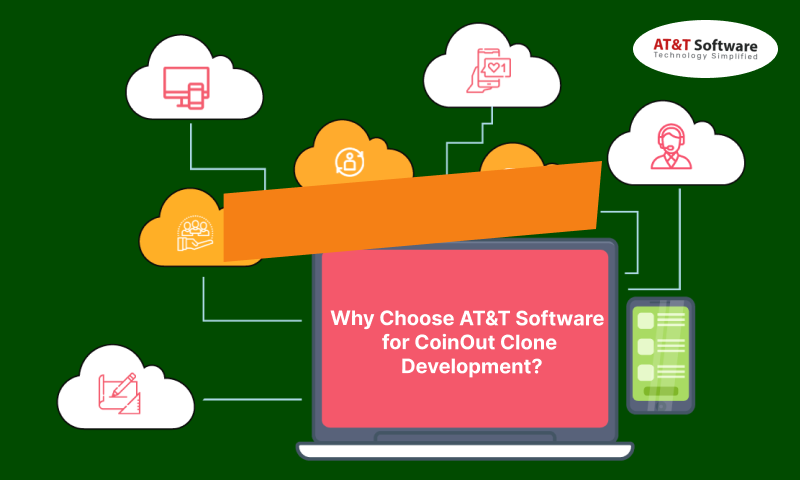 WebRock Media is a reputed app and web development agency based in Dallas, TX. We have a specialized team of expert app developers who have years of experience in developing feature-rich, stunning applications for various business verticals. Collaborating with WebRock Media will give you the following benefits:
App Development Services of Superior Quality
WebRock Media is a well-known app development firm that provides top-notch CoinOut clone app development services to clients from all over the world. We make sure to create high-quality apps with the best UI/UX so that all of your app's users will find it easy to use and prefer it to other apps on the market.
Cost-Effective App Development Solutions
WebRock Media provides cost-effective CoinOut clone app development services. Before deciding on the app development process and cost, we analyze a variety of factors, like the app features you want to include, your target demographic, the types of items you offer, the monetization model, and so on. We strongly encourage you to discuss your app development needs with us so that we can assess them and provide you with a reasonable quote. We make it a point to provide sophisticated app features so that you can attract a huge user base and monetize the platform as you like.
On-Time Project Delivery
WebRock Media guarantees that your project will be completed on schedule. We discuss the app's features and complexity at the start of the project and determine the timetable accordingly. We begin work as soon as you accept it and always complete it on schedule. We have received numerous awards for finishing app development projects on schedule and supporting our clients in attaining their business objectives.
Transparent Working Policy
All of our clients benefit from our openness. We have a clear and transparent policy with all of our app development projects, from the minute you come to us with your CoinOut clone app development project concept until we publish your app for consumer downloads. We walk you through the software so you know what you are getting when the project is finished. We also provide you with a rate quote so that there are no surprises when it comes to completing the final payment.
A Wide Portfolio Of Apps Developed In The Past.
WebRock Media has worked on a number of app development projects involving CoinOut clone app development, and we have always made sure to provide our clients with the greatest app solutions. You can look through our extensive app portfolio to get a sense of our quality of work and then talk to our highly skilled app developers about your CoinOut clone app idea.
App Maintenance and Support
The best benefit of partnering with WebRock Media is that you will get app support to ensure excellent app functionality whenever you need it. We want to provide your app users with a consistent app experience so that you can successfully serve your customers and maximize the app's revenue model.
If you are looking for CoinOut clone development solutions, it is time that you speak to the representatives of WebRock Media.