home / blog / Key Features Of A Business App To Consider in 2022 & Beyond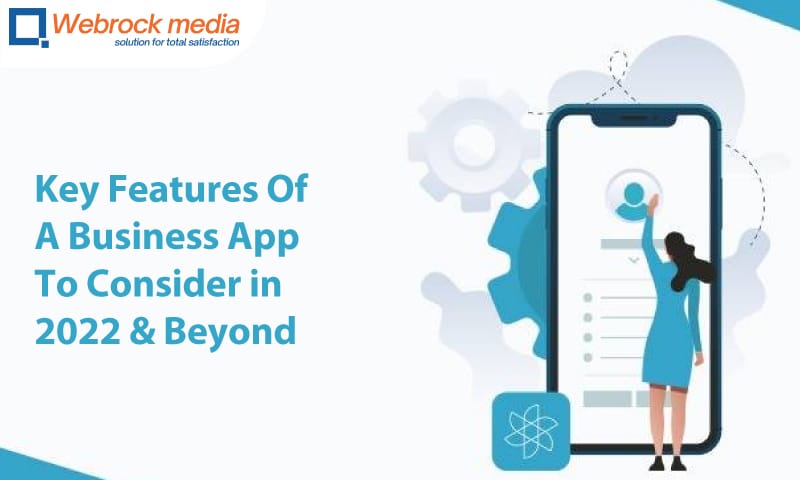 The use of mobile phones will continue to rise as technological advances continue to make smartphones more convenient. At this point, people depend on a range of applications that give everything – from products and services to entertainment, everything accessible at the press of a button. The number of downloads of consumer apps reached a total of 204 billion in 2019. The demand for mobile applications isn't showing any signs of slowing down, at least not at this rate. And because mobile apps are so widespread, businesses are confronted with the challenging question of whether or not it is worthwhile to collaborate with an app development company in USA.
Mobile App Development: Key Elements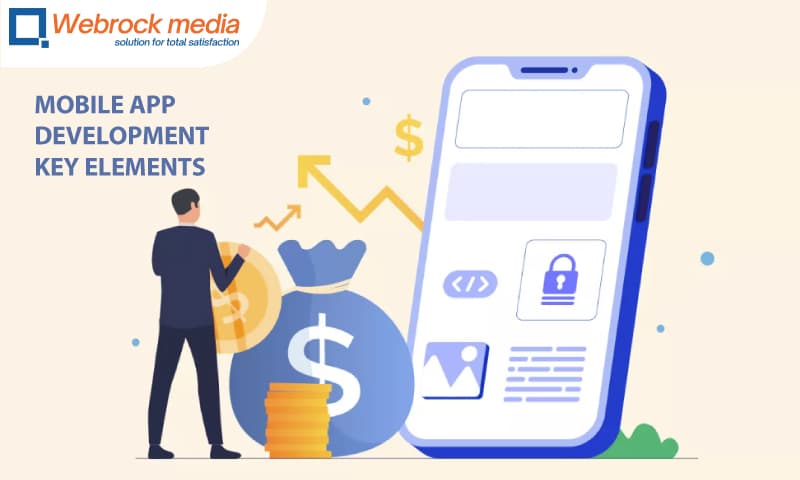 A well-thought-out plan with well-defined goals is the foundation of a successful app. It makes no difference if your goal with the app is to generate revenue for your organization or to make your products and services more available to end users. Moreover, the design of apps will frequently follow the latest developments in technology. As a result, the most important aspects we will go over in this post will center on modern consumers' demands.
Essential Features That Should be Considered When Developing a Mobile App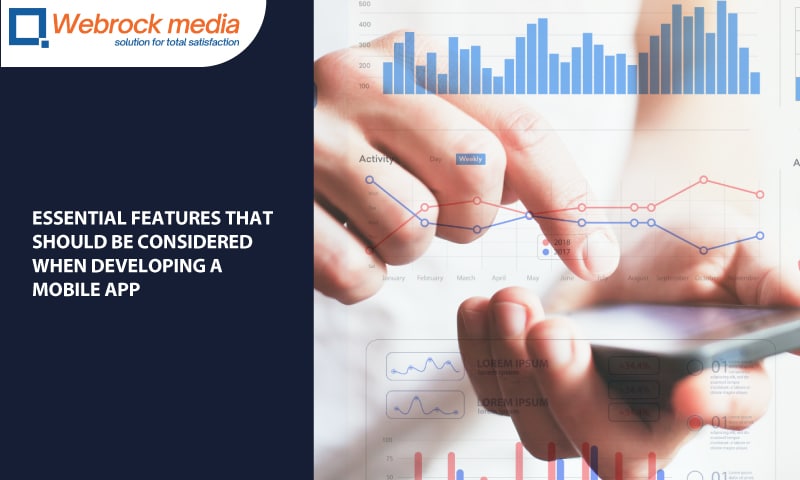 The following is a rundown of the top five features that every mobile app ought to be equipped with:
Designing for the user experience and the user interface
Mobile customers have high expectations for user-friendly, intuitive, and straightforward products. When designing an app, one of the most important things you can do to increase your chances of success is to make sure that the user interface is manageable with optional features. Apps for mobile devices that are simple to use ensure customer pleasure. First and foremost, the app will serve as a representation of your brand to your customers. Because of this, you should not only aspire to generate but also build connections with customers.
The Flexibility of Mobile Operating Systems
If you design an application that only supports a single mobile operating system, you will make a significant error. Conduct market research first, then determine which platforms are most popular among your target audience before considering an app development company in the USA. Finally, investigate whether or not it is possible to make the app compatible with both Apple and Android devices to avoid turning off a portion of the people who are likely to become your customers.
The perfect circumstance would be one in which each user, regardless of where they are, had continuous internet access. Unfortunately, there are fluctuations in data coverage, mainly when a person travels to an out-of-range area. Access to the internet may be required to use applications, such as those that sell wares or provide services. If, on the other hand, the provision of offline access to customers would benefit your company, you should consider constructing a native application employing mobile app development tools. A mobile application that stores data locally on the user's device and can be accessed without an internet connection is called a native app.
App developers not only have to consider the features, functionality, and user-friendliness of the design but also the different widths of mobile screens. Mobile gadgets typically come in larger sizes; some even resemble miniature tablets. However, only some people favor phones with large displays. Therefore, a successful app development company in USA should ensure that every user gets a uniform experience regardless of the screen size of their device.
The Connectivity of Social Media
This component is determined by the type of service that you are providing. Of course, it is possible that it would not be suitable for financial services, where safety is of the utmost importance. However, a highly effective marketing tactic is to make it possible for customers to share, link, and publish on your social media networks.
Main Takeaway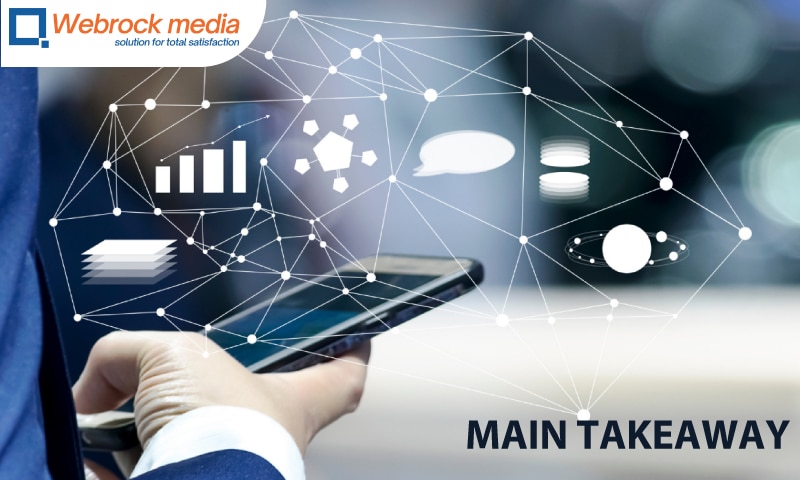 Mobile app is the future of business. You will be able to devise a suitable strategy for your firm if you consider not only these best practices but also the other factors that contributed to the success of various mobile applications. WebRock Media is the best app development company in USA! Consider us for a quick discussion!

I hope you enjoy reading this blog post.
Would you like to get expert advice? Schedule a Call
About WebRock Media LLC
WebRock Media LLC comes with an incredible team of website and mobile application developers who can customize the perfect solutions to transform your business. We think ourselves to be an ideal 'Technology Simplified Destination' as we know how to perfectly merge creativity and programming to build robust websites for our clients.