home / blog / Development & Maintenance Of Uber for X – Labora X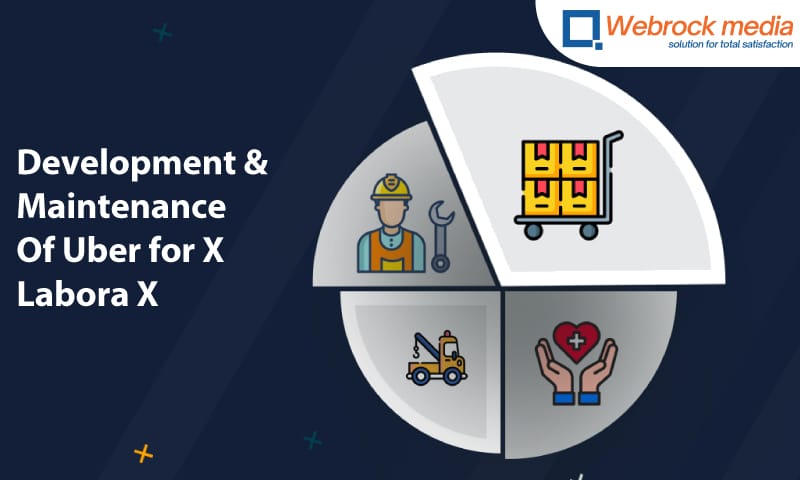 "If you don't have an online presence, your company will fail."
Bring your on-demand services online to get more attention, customers, and money. Let's say you want your on-demand business to be used by more people. In that case, you must make an Uber for X-app. When on-demand catering services are facing difficulty, the app will be a tool to help them get through it, and when they are doing well, it will help them advance quickly.
Giving Yourself An Edge Over Others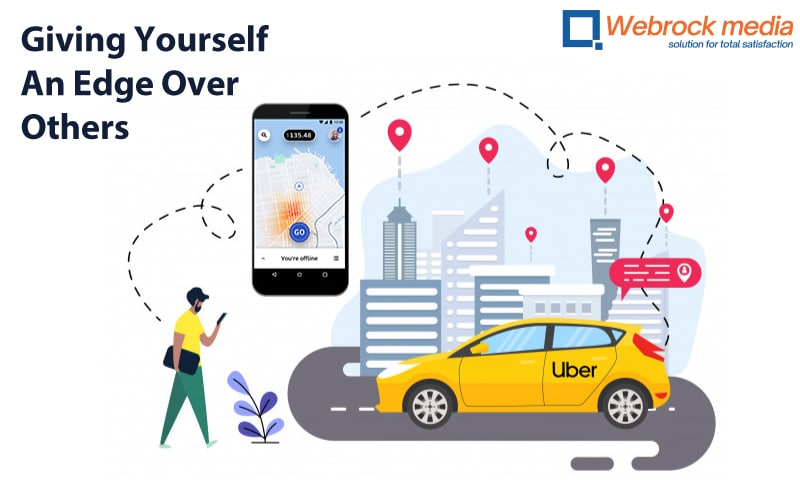 Your on-demand services brand can stand out from the competition in the e-commerce world if you create your app in a way that makes it unique. Successful app development depends on effectively attracting and engaging the intended user base. You should also make sure that users from different platforms may access your software.
Since the advent of the internet, cell phones have become one of the most popular and convenient electronic devices on the market. In addition, it is one of the most cost-effective electronic devices for many developing nations, where human capital is the most valuable asset. You must engage a top developer to build apps compatible with various mobile operating systems to grow your on-demand services business.
If you try making an Uber for X app, you can customize it. Most of your intended audience can be reached with the super app model. You can get more exposure on major online marketplaces like Google Play, Blackberry App World, the Apple App Store, and more by speeding up the development of an Uber for X app. Your on-demand service will explode on Twitter, Facebook, and other platforms. Customers and consumers will associate the on-demand services brand with various commonplace activities.
If you model your app after the Uber for X app, it will quickly become ingrained in the daily routines of both vendors and customers. You can win over customers of all demographics and locations. If you based your app on the Uber for X app model, it would be multifunctional and generate revenue during the entire fiscal year.
Access
Effective
Target
Engage
Including these four key aspects will help your on-demand service app stand out from the crowd and perform at a high level.
Significance Of Developing Apps For On-Demand Services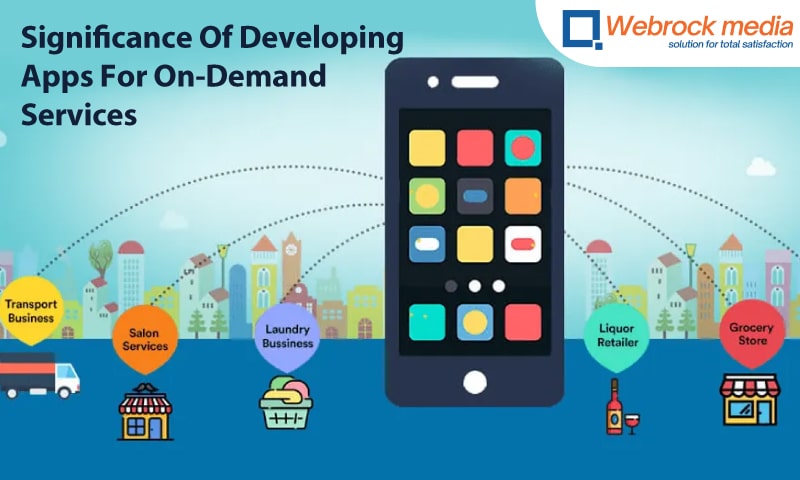 You should know the advantages of an on-demand services application because you have decided to get one. An estimated $57.6 billion is spent annually on on-demand services by consumers. These markets are prime candidates to receive your on-demand offerings:
Vendor and Shipping Service
Beauty
Health and Physical Fitness
Food Supply Chain Management
Logistic
A fast-paced society makes it impossible to avoid the desire for instant deliveries. Due to their hectic schedules, customers haven't been able to spend time with their families as much as they would like, which also makes it harder for them to finish their daily tasks on time. With your on-demand service app, your customers' busy schedules will be less stressful.
Inviting the unavoidable economic growth with your on-demand services app will help you evolve your firm and society while making your imprint in the cutthroat e-commerce sector. According to experts, a strong reciprocation component is a driving force behind every online business success story. Better client interaction can be acquired, leading to or enhancing increased sales and revenue, which is facilitated by on-demand service solutions.
With your numerous services, you seem to be opening a line of communication with your target audience, whether on purpose or by accident. You can build trust with your audience or clients if you accommodate their needs by personalizing your services or providing incentives like awards and credit points via the app.
You can increase online visibility and popularity in the e-commerce market by providing excellent customer care. Your company's economic graph will peak quickly if you can offer services like Uber for X app development.
Essential Features Of Your Uber for X App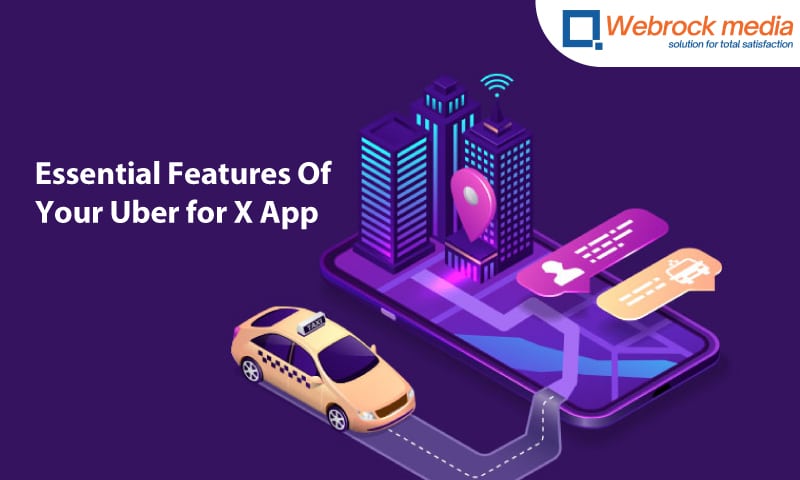 Including key components of on-demand mobile app development is crucial for creating an instant hit like Uber for X. Get a few features added to your app by working with a reputable Uber for X app development service or hiring an independent Uber for X app developer. Like:
An Easily Navigable User Interface
Your on-demand service's mobile app needs to provide a straightforward user experience. A clean and uncluttered user interface is appreciated by those who use it. With a few simple clicks, people may join and start utilizing all your app offers.
Accurate and Interesting Visuals
Users will be more likely to place orders using your app if it displays information. A well-designed app can cut the time spent placing orders for on-demand services. To illustrate, let's say that to facilitate bookings. Your software suggests locations based on the user's past travel history.
Real-Time Order Monitoring
Employ a ridesharing service to find a qualified X app designer to help you make an app that lets your customers keep tabs on their orders. As a bonus, the real-time tracking technology will aid customers in coordinating their orders and ensuring timely deliveries. With the live order tracking system, customers may monitor the whereabouts of the delivery person or the progress of the scheduled services in real time.
Incorporation of a Payment Gateway
Create a convenient and user-friendly on-demand service app that accepts various payment methods. Suppose you want your users, merchants, and yourself to feel safe using the Uber for X app. In that case, the firm developing it must maintain tight control over its payment capabilities and set up a solid, rock-solid security infrastructure. Involved in any form of cybercrime.
Business enterprises across practically all industries are bracing themselves for on-demand marketplaces in the highly competitive e-commerce sector. Hiring a reputable Uber for X app development company might help you get a leg up on the competition.
Cost Of Maintenance The Uber For X App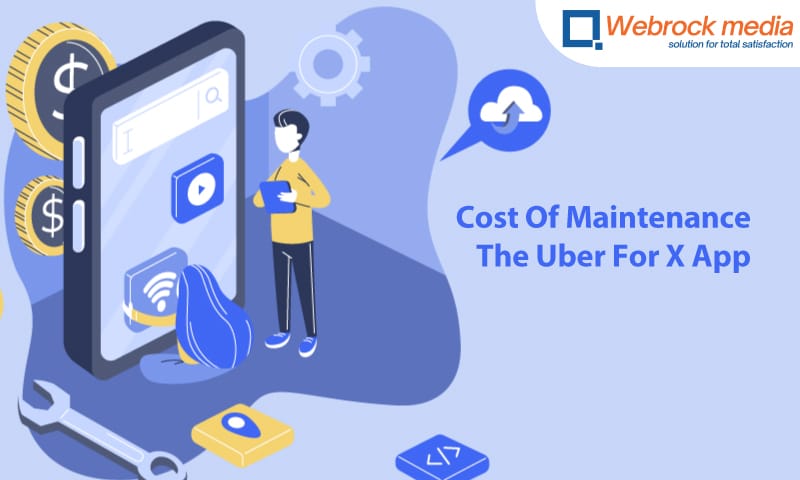 It's important to have a solid sense of the development and upkeep costs associated with an Uber for X app before beginning the process. There is a price tag associated with the upkeep of app development. Uber for X app maintenance accounts for between 15% and 20% of the total development cost. The following are the key categories of expenses for app upkeep:
Investment required for web hosting
Monitoring
Engagement
Marketing
Update
Licensing
The cost of hosting the data for an app that provides on-demand services is a factor that should not be overlooked. App users can save time and effort by ensuring that the data on the back end is always up to date.
It is crucial to have a web server with a strong CPU and plenty of RAM, as the on-demand services app can handle many various forms of media. You need to find a reliable web hosting service to keep your on-demand services company running smoothly without interruptions.
Tasks like monitoring your app's functionality are crucial if you want your Uber for X app development project to succeed.
Each app caters to a niche audience that has specific requirements and tastes. App and web development are complex, but you may simplify and streamline the process by partnering with a reputable, well-known agency. You may rely on knowledgeable staff to assist you with any issue related to on-demand services, whether big or minor.
While app installation is the initial stage in app creation, it's important to remember that app-hosting web servers can cost anywhere from $70 to $320 monthly. Throughout the world, the cost of getting an app installed varies widely. Per Install, it is predicted to cost about $2.24 per setup (CPI). Nevertheless, the CPI differs geographically.
It has been documented that the average price of registering for an on-demand app and making an in-app purchase in 2019 was higher than in 2018. There was a $7.50 registration fee, an in-app purchase maximum of $87, and a $46 monthly membership price.
For more details connect with Webrock Media LLP today!

I hope you enjoy reading this blog post.
Would you like to get expert advice? Schedule a Call
About WebRock Media LLC
WebRock Media LLC comes with an incredible team of website and mobile application developers who can customize the perfect solutions to transform your business. We think ourselves to be an ideal 'Technology Simplified Destination' as we know how to perfectly merge creativity and programming to build robust websites for our clients.