home / blog / Real Estate Website Design and Development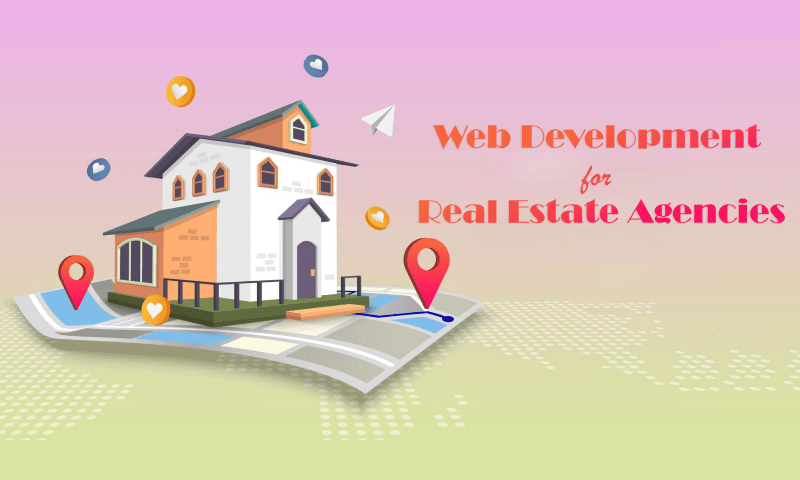 Real estate portal development is rapidly growing popular as that allows potential customers to search for the properties they want considering features and facilities. A robust and interactive real estate sector website is an ideal platform for realtors to promote and advertise the listing of properties. This single platform acts as a connector between sellers and buyers. 
Reach out to WebRock Media if you want a hi-tech website filled with advanced features that helps you to reach the maximum target audience instantly and fulfill your business goals. Our highly-experienced, dedicated and skilled developers customize a real estate web portal suited to your precise requirements. We build B2B and B2C modules to centralize administration, list properties, and manage users effectively. We also help you with an automated deletion of duplicate inventory posts.
Hire real estate portal developer from us to get your work done at the best price!
Why Hire Real Estate Portal Developer?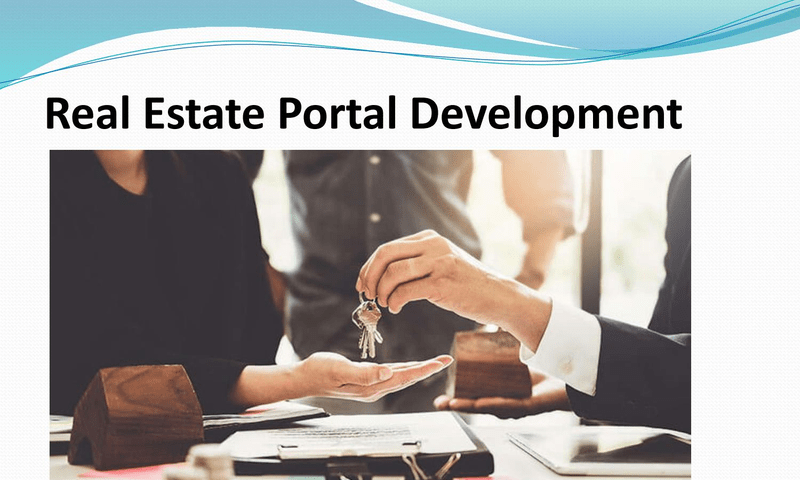 WebRock Media offers a comprehensive service on real estate portal development suited to your business requirements. We are 24/7 available to serve you regardless of your project complications. 
Here are the reasons to hire our real estate portal booking portal developer:
User-Friendly Solutions
To make money in goods delivery services, you need to build an engaging app that customers can use easily. Our experts ensure that website visitors can specify the places to opt for your service and use your app smoothly. 
Timely Delivery
We promise to build such a robust app for your business that you will earn optimum profits. Our developers implement their expertise to fill your app with excellent features and complete your project on time. Our speedy performance aids you to grow and expand your business rapidly.  
Cost-effective
We offer an all-inclusive real estate portal development service at an affordable price without compromising on quality. You also get full maintenance and support from us with no extra investment. Once you hire our developers to design your app, you get the best results at the least price. 
Play Store Launch
Besides real estate portal development, we launch your app on the Play Store so all customers access it on the go. We know how to ideate and release an app in the store to ease user access that broadens your customer base.  W
Real Estate Portal Development – Our Areas of Expertise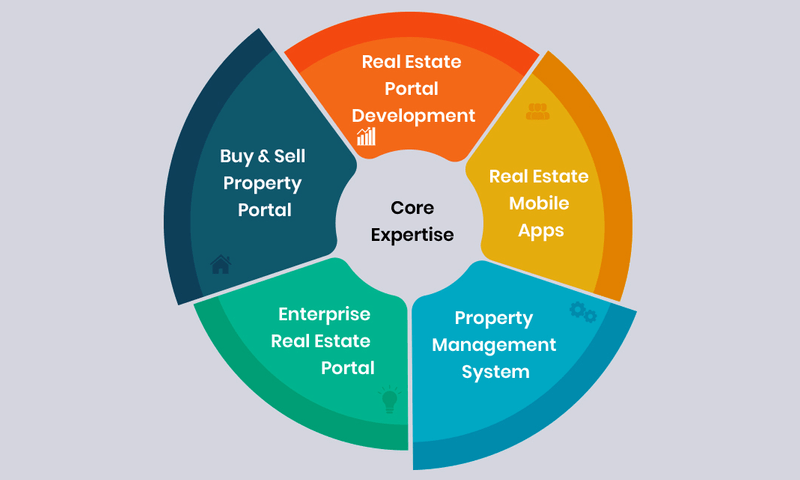 With the increase in competition in the real estate industry, you need to have a website that stands out in the crowd. When you attract the attention of maximum people, it increases conversions and sales significantly and takes your business to the next level! Hire dedicated developers from us to build a website that helps you to make a mark in the crowded marketplace. 
Find out below what we specialize in:
Notifications and Alerts
Our real estate portal developers know how to integrate the alert system into your website. It helps to push notifications and updates about the latest available properties, bids, and other relevant things. 
Business System Connection
Our real estate web development focuses on the integration of key business functions. We know how to create the perfect digital payment mechanisms, loan calculators, subscriptions, user sign-up, and more. 
Analytics and Reporting
With a website built by us, you can get real-time insights using graphs, charts, and other visualization options to find out the most potent trends and create strategies accordingly. You can generate detailed reports as per the requirements that include information regarding users, properties, and other relevant aspects.
Real Estate Website Design and Development – What We Can Do for You?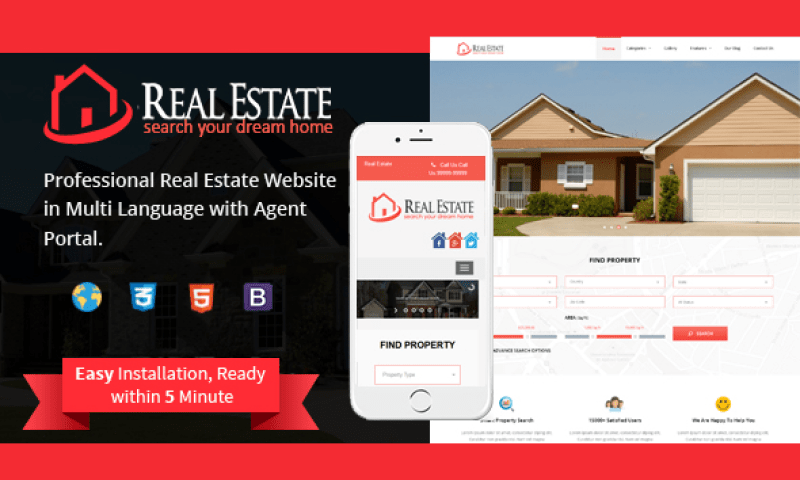 A website should look good and function smoothly no matter how small or big a business is. We design an awesome interactive web experience to match your potential customers' buying mechanisms with your sales processes. Through your website, you can show your creative excellence but deliver the marketing message that helps you to win more customers. 
Once you hire us, we design and develop your real estate website from scratch and personalize it as per your precise needs. We give your website an edge over your competitors so you can build a massive online presence. Unlike other mediums, a website always prices to be a great brand marketing tool. With a beautiful and enriching website, you reflect a professional brand image. 
Here is what our web designers and developers can do for your real estate portal:
Branding And Logo Designing
We can build such a website that helps you to do exceptional branding and grow your business. A brand logo or visualization works more than your brand name. Our talented designers can create a catchy logo that helps you to build a unique impression on the target audience.
Constructive Target Marketing
Many realtors do not make the most of their websites for marketing purposes as they are unaware of the significance of online presence. Our developers market your real estate website effectively to drive traffic, leads, and conversions. We aid you in generating more leads and earn more customers via marketing. 
Real Estate Portal Development – Features We Add to Your Website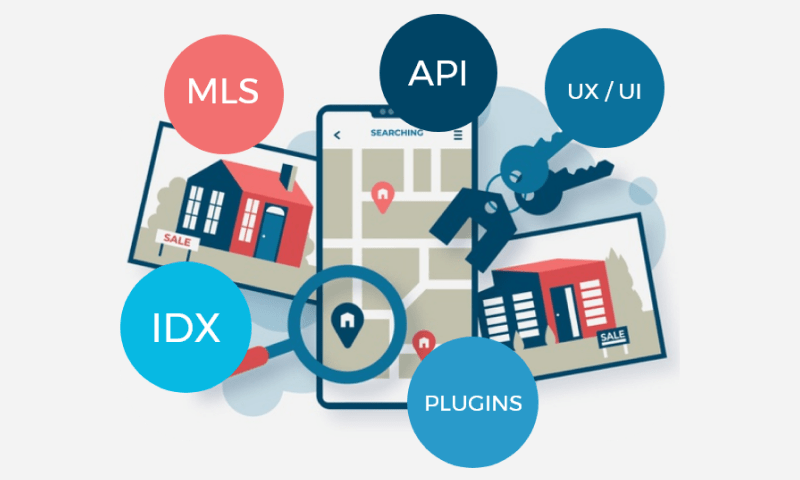 A feature-rich real estate website helps you to cater to customer needs and grow business significantly. It allows property owners, agents, and customers to list properties and sell or rent out them from a variety of options.  
Here are the features we add to your website:
Easy Property Listing
Our website eases user registration and plotting of available properties. The listing feature simplifies renting multiple options and selling for agents and property owners.
Advanced Search
We add an "advanced search" feature to your website that helps users easily search the relevant locations. Google Map integration helps in tracking the exact location of any property.
Social Media Sharing
When we build a real estate website, you share your available deals and oncoming fairs related to properties via social media platforms as a registered user.
Multi-language Support
With multi-language support, website visitors get a full view of properties that help them to pick the right option suited to their needs and preferences.
User and Customer Generation
Users and customers can easily full forms on your real estate website. It validates the information that people provide and generates login id and password.  We create data records and exclusive space for users and clients. 
Search Algorithms
We add algorithms that make the search process a cakewalk for users. They can search properties by category (buy, sell, lease, and rent), budget, location, and advanced search.
Property Rating and Tracking
All properties have summarized ratings against them. Website visitors get an option to rate them. They can also initiate discussion forums on properties. We build a real estate website that facilitates property tracking, appointment booking, alerts, and channel advertising.
Discussion Forums
With your real estate portal built by us, users can launch new discussions. They get the opportunity to choose from project-specific and general discussions. 
Locators and Tools
When we build your website, discovering property locations get easy because of integrated locators. Users can simply find brokers, property managers, and architects. We add tools that help users in consultation, getting insurance, and valuation. 
Hire Real Estate Portal Developers from Us to Get the Desired Results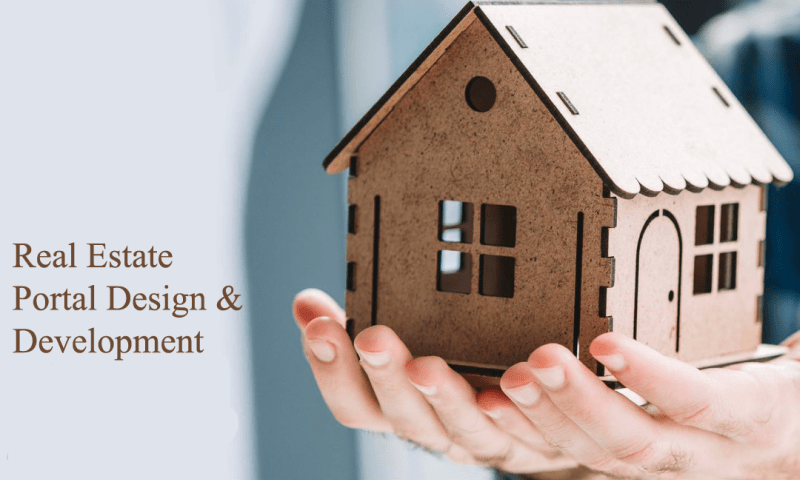 To stay ahead of your competitors in the real estate industry, you need a website that is something out of the world. Our web designers and developers listen to your ideas and do what it takes to bring them into existence.
So what are you waiting for? Hire our dedicated developers today to build your dream real estate portal at a reasonable price! 

I hope you enjoy reading this blog post.
Would you like to get expert advice? Schedule a Call
About WebRock Media LLC
WebRock Media LLC comes with an incredible team of website and mobile application developers who can customize the perfect solutions to transform your business. We think ourselves to be an ideal 'Technology Simplified Destination' as we know how to perfectly merge creativity and programming to build robust websites for our clients.